Cinco de Mayo has, rather erroneously, become associated in the American imagination with Mexican independence. In actuality, our neighbors to the south celebrate their independence day on Sept. 16.
The date of May 5, in fact, commemorates the (already independent) Mexican army's hard-won victory over the French forces of Napoleon III on May 5, 1862. It is celebrated primarily in the Mexican state of Puebla. And in Mexican-themed bars across the U.S.
It has also become an unfortunate peg for brands to hang their tweets on. (To say nothing of SEO-bait articles like this one … and the one you're currently reading.) As of this writing, it's not even noon and already the stream of corporate Cinco de Mayo tweets is unending. Often the product being pitched has so little to do with anything even remotely Mexican, it's enough to make us reach for the nearest bottle of Cuervo. Ha ha, as if we weren't already hitting the hard stuff.
Just as interesting as the brands who are tweeting, though, are the ones who've sat today out. Taco Bell, insanely, hasn't tweeted a word yet. But Domino's has.
And so, without further ado, here are some of tweets by brands that are making us say ¡ay, caramba! Plus a few companies who've gotten it right.
 Domino's
Happy #CincoDeMayo! pic.twitter.com/gUCtI5xioq

— Domino's Pizza (@dominos) May 5, 2014
Because nothing says Mexico like pizza? We're guessing 5/5 in this case is the frequency with which eating this pie will turn your stomach. Still, in less than an hour it had been retweeted 27 times.
Chobani
Get your guac on, Chobani style. https://t.co/eYD7VJ5eZ8 #madewithchobani pic.twitter.com/KwF2Szc2x7

— Chobani (@Chobani) May 4, 2014
The Greek yogurt company has been smart on Twitter from day one. They use restraint in real-time moments and — like Oreo during the recent Super Bowl — know when to sit things out. Here's a tweet that's exactly what we've come to expect from them.
Marshall's
Happy Cinco de Mayo! How do you plan to spice things up? pic.twitter.com/HHCT3Tpdpf — Marshalls (@marshalls) May 5, 2014
Not sure where Marshall's is going with this one — and we definitely don't want to be in the same room as that pooch after he inhales that gut bomb. Thirteen retweets in its first hour.
JCPenny
¡Feliz Cinco de Mayo! pic.twitter.com/dYIP2TZxcd — JCPenney (@jcpenney) May 5, 2014
So the assumption is that these lovely laughing young ladies are of Mexican extraction? And they're celebrating by absolutely living it up today in their JC Penny garments? OK.
Pepto-Bismol
Happy Cinco de Mayo! If you celebrate by eating the population of Mexico in tortilla chips, remember, we've #GotYouCovered. — Pepto-Bismol (@Pepto) May 5, 2014
Thanks, Pepto. At least you're on-brand. You guys should have a whole Seis de Mayo campaign, to be honest. Also, does your product work on indigestion brought on by bad Twitter?
BarkBox
Be honest. This sombrero: caliente or MUY caliente? – @sirduke_bulldog #CincoDeMayo pic.twitter.com/1Ly3ZISWI6 — BarkBox (@barkbox) May 5, 2014
Another dog. Nice sombrero and toy maracas. Not patronizing in the slightest.
Staples
Okay, who invited Monday to the Cinco de Mayo party? #caseofthemondays — Staples US (@Staples) May 5, 2014
Apparently Staples' social media editor is already hitting the margaritas. What is even going on here, guys? Stick to office stuff.
Kenneth Cole
#CincodeMayo is symbolic of Mexico's Resistance in 1861 over the French & yrs later, for the large consumption of margaritas, for some. — Kenneth Cole (@KennethCole) May 5, 2014
At least notorious Twitter troll Kenneth Cole knows what is actually celebrated on May 5. Give him credit for that.
Delta
It's 5 o'clock somewhere! #CincoDeMayo #TequilaTime https://t.co/Gs1k4mozBQ pic.twitter.com/eLQA3ZroCR — Delta (@Delta) May 5, 2014
Yikes. Did one of your pilots tweet this?
Weight Watchers
¡Feliz Cinco de Mayo! Whip up this simple and zesty 2 PointsPlus Value® #guacamole today: https://t.co/81Akcz6PZo pic.twitter.com/Ze7JEZ7rWN — Weight Watchers (@WeightWatchers) May 5, 2014
Smart and on-brand. This is real-time done well (or at least appropriately).
Hellman's
The most epic holiday of all, #CincoDeMAYO. It's mayo, it's burgers, it's FOOD! pic.twitter.com/nViQtJdVP2 — Hellmann's (@Hellmanns) May 5, 2014
Hellmann's is really going for it with its CincoDeMAYO hashtag — even getting in on some brand-on-brand action — but it's hard to get mad at them. This is your day to shine, mayo dudes.
But perhaps the only brand that ought to be tweeting at all today is one that hasn't yet. Dos Equis has tweeted a bit in the run-up today. But its usually pitch-perfect Most Interesting Man in the World tweets have gone cold since. These tweets, for example, are already three days old:
His Dos de Mayo party evites were sent by condor. Email just doesn't have the same track record. pic.twitter.com/IfftJRNx4l — Dos Equis (@DosEquis) May 2, 2014
At his inaugural Dos De Mayo party his nachos were given a Michelin 3 star rating. pic.twitter.com/t4U8a8y81B — Dos Equis (@DosEquis) May 2, 2014
Though, to be fair to Dos Equis, it would be tough to top this gem:
On Cinco de Mayo, he recreates the battle of Puebla in his pool house with a trio of masseuses. pic.twitter.com/U35BIrJmlN

— Dos Equis (@DosEquis) April 17, 2014
https://digiday.com/?p=74131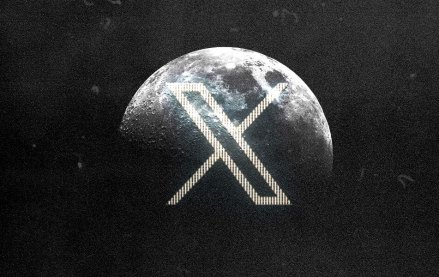 November 30, 2023 • 4 min read
In the packed DealBook conference in New York yesterday, owner Elon Musk bluntly told them to shove it.
November 30, 2023 • 2 min read
WorkTok, or CareerTok, is in full force. Combined, those hashtags on TikTok have over four billion views and it is benefiting Gen Z.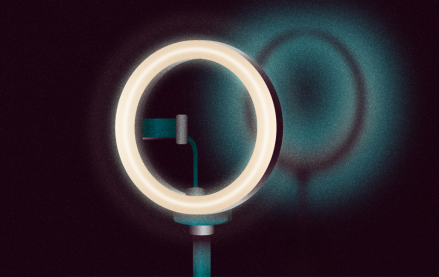 November 30, 2023 • 5 min read
In this week's Digiday+ Research Briefing, we examine how brands have been upping their TikTok investments this holiday season, how Lyft and the MSG Sphere are positioning themselves as ad opportunities beyond OOH, and how publishers are committing to building their events businesses in 2024, as seen in recent data from Digiday+ Research.