Data is the issue du jour. CEOs are now frequently asked what their "big data strategies" are, and CMOs are being pressured to turn the volumes of information their companies collect into business insights and cunning marketing strategies.
That's prompting many clients to panic and to question where their data lives, who has access to it, and what exactly it's being used for. Many are turning to their agencies with concerns that their data is being used in ways they didn't approve and perhaps don't fully understand. Agencies often use one client's data to help inform activity for their other clients, for example. While that's not necessarily an issue, clients are becoming aware that they often know little about what goes on behind the curtain — and need to take back more control.
"We as an industry are just trying to figure out who has rights to what when it comes to data," said Mike Baker, CEO of data and marketing management company DataXu. "Clients need education. They're often unaware of what's going on behind the scenes. Do agencies have the right to use client data even though the client technically owns it? These things can be unclear."
Therein lies the problem. Ad tech is often said to present a complexity problem. But a better way to look at it is a confusion issue. It is confusing to figure out who does what and how they're different from all the other logos. In the same way, a client might be concerned about its "data" without truly understanding what that means. Data, after all, is a broad term that can mean just about everything.
According to agencies, clients do "own" their data in the vast majority of instances. But agencies are well aware of its value and have no incentive to give up control of it to the client. It's less an issue of ownership than it is of control and access. Relationships and contracts vary, of course, but typically it's understood that agencies have rights to it on their behalf.
But the reality of the situation is that most data-management platforms, DSPs, trading desks and other data platforms sit on the agency side, not with clients. Therefore, even if brands wanted to take control or "ownership" of their own data, they're simply not in a position to do so at present.
"Sometimes uninformed clients are contacting agencies and saying, 'give me my data,' but they don't really know what they're asking for. How are they going to give it to them, on a thumb-drive?" said one agency exec. "If brands want control over their data, that's fine, but until they have the tools in-house to deal with, it's really a moot point."
Just because agencies typically end up controlling data on their clients' behalf, that doesn't mean they have the right to use it as they see fit, clients themselves warn.
"All of our contracts indicate we own everything," said one brand marketer. "To my knowledge, it's not being used in any other manner than to benefit us. If I learned otherwise, there would be potentially serious ramifications."
That said, many brands admit they'd probably have little idea if it was being used for purposes they didn't approve of.
Agency execs argue it's in clients' interests to allow agencies free access to their data, in aggregate at least. It might help the agency itself build its business, but ultimately that pooled data benefits all of their customers. A smarter agency means smarter campaigns, one argued.
But ultimately, brands are worried about the data issue because, like a lot of areas in digital, they don't fully understand it. It's a complicated area and their immediate reaction is to demand ownership without fully understanding what, exactly, that means.
"It's like every issue in ad tech: It's really complex. Clients need first to understand the practices and exactly what data is being used for what, and then take it from there," recommended one agency trading desk executive. "Clients need to understand what they're asking for and why, not just react because big data is being written about in the press and their bosses are asking questions about it."
Image via Shutterstock
https://digiday.com/?p=36981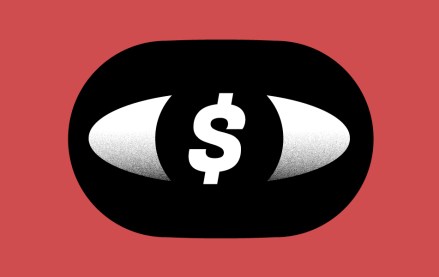 December 5, 2023 • 3 min read
The latest edition of the ANA's programmatic transparency report claims $22 billion can be saved by drastically cutting the ad tech bloat.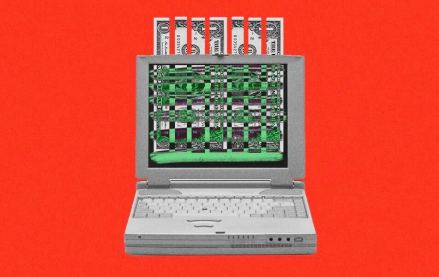 December 5, 2023 • 5 min read
Agency clients still see programmatic as an important part of their marketing budgets. But, overall, the uncertainty around programmatic could be causing them to lose confidence in online display ads as a marketing channel, and, as a result, agency clients are investing less in online display.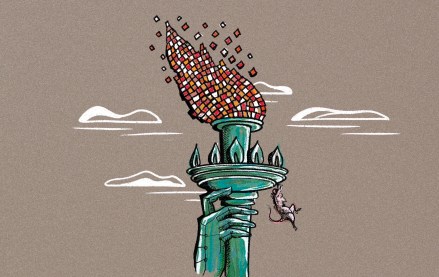 December 5, 2023 • 3 min read
There's a global AI race and different regulations in different countries might be slowing down – or speeding up – innovation. Here is a breakout of how regulations are being shaped on both sides of the Atlantic.