Today Prince George Alexander Louis of Cambridge was welcomed into the Church of England in what has been publicized as a low-key, intimate christening ceremony. Guests at this mellow affair included Queen Elizabeth II and a bevy of archbishops and dukes and duchesses.
And, of course, a handful of gate-crashing brands. The social media world has been buzzing predictably about the royal event, which means companies also couldn't resist piling on in real time.
A few examples of brands that invited themselves to the royal christening conversation: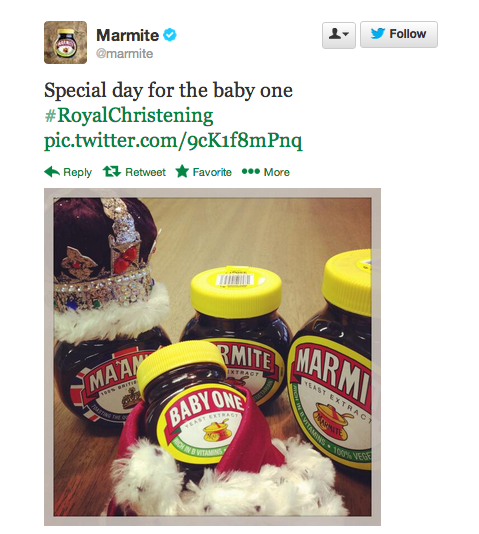 OK, this is one step up from using a stock Marmite jar photo and photoshopping a crown on it. We will let this one slide, since you apparently actually have a limited-edition baby-sized jar. You still have no excuse for being a barely edible yeast-extract food paste, though.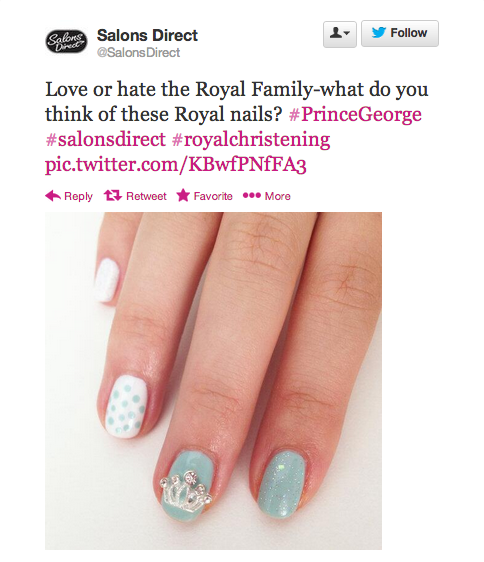 The old trending hashtag bait and switch. Oh you all are talking about the #royalchristening? Well, who cares about the royals — check out these bedazzled nails! Hope you don't chip them while tweeting.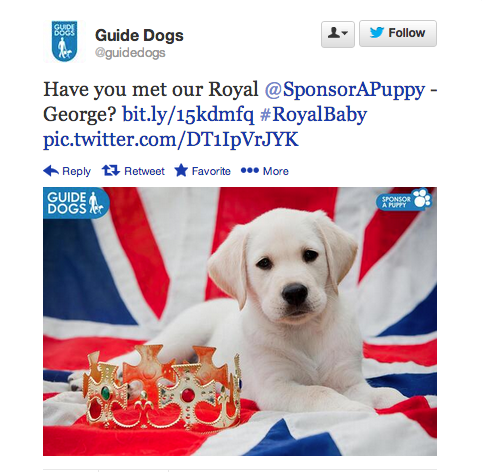 Playing the cute animal card. We don't blame you, Guide Dogs UK. Cute puppy > some royal baby.
Thanks for that pro tip! In case you were thinking of bringing knives or anything with sharp edges to a baby christening, think again.

This isn't an example of butting in, but a missed opportunity. Come on British Columbia! You have a city called Prince George. How could you not jump in with some kind of royal baby reference?
https://digiday.com/?p=53422