Hackathons are nothing new. Google and Facebook hold Red Bull-fueled all-night coding sessions all the time. They're a hallowed part of Silicon Valley tech culture. But you know the tech-marketing era is in full swing when a soup company has an API and wanted developers to "hack the kitchen."
But Campbell Soup, which is currently running a contest for developers to create Web and mobile apps, is far from the only brand trying to build direct connections to tech startups. Nike has kicked off a similar contest to Campbell, giving 10 developers access to the Nike+ APIs, Nike+ mobile SDKs, and Nike+ FuelBand Dev Kit to build offerings that inspire and assist people to live more active, healthy lifestyles. Brands like Barney's New York and PepsiCo are also cultivating startups in the hopes of figuring out the next great marketing innovation more quickly than their rivals.
"We're looking for better, smarter and more efficient ways to connect with our consumers," said Adam Kmiec, director of global digital marketing and social media at Campbell's. "For us this isn't a stunt or a promotion; it's part of the evolution of how we think about marketing. Being a digitally fit organization means moving at the pace of the consumer marketplace and to do that we need to think differently."
PepsiCo has been a forerunner in this department. It started the PepsiCo10 program for startups in in 2010. The company identifies up to 10 of the most promising startup companies and matches them with PepsiCo brands to deliver pilot programs of their technologies while receiving mentoring and support from industry leaders. For example, PepsiCo's partnership with Evil Genius Designs is a result of the PepsiCo10 program. Evil Genius Designs created a game for PepsiCo to engage attendees at SXSW. PepsiCo says it began working with FourSquare when it had just 30,000 users and claims that its Brisk iced tea was one of the first brands to use Instagram, which are both results of the PepsiCo10 program as well.
Sam Yagan, CEO of OKCupid, isn't surprised that big brands like PepsiCo and Campbell's are trying to get closer to startups. He said gone are the days when the denizens of Adland would sit in fancy buildings looking at storyboards — boards designed to communicate a singular, unified message to the masses.
"And that's why savvy brands are building direct relationships with technologists, entrepreneurs and startup companies," Yagan said. "CMOs who want to lead their companies in this brave new world need to make nice with the technologists."
That's a big shift. There was a time, not long ago, when both the tech and advertising worlds kept to themselves until much later. The venture capital startup ethos was that startups should focus solely on product rather than business models. The idea was to build something great that could scale, since without scale, you don't have a business anyway. That's proven sometimes successful, sometimes not. By the same token, brands saw the startup world as a messy place where the winners haven't been separated from the losers. They were content to let that sort itself out, see who attained a large user base, rather than place bets on the 95 percent of startups that fail.
That's not to say the marketers-startup match is always smooth. Last week, Jamie Smyth, CEO of The Smyth Group, claimed that Campbell's Hack the Kitchen program and others like it are actually exploiting developers. There was a brief back and forth on Twitter between Kmiec and Smyth, and Smyth blogged about it here.
"We already know what Campbell's gets out of this whole deal: The buzz associated with 'engaging the developer community' and a nice launch of some product that lets people look up new ways to use V8 carrot juice," Smyth writes in his blog. "They also get to have a look at some pretty good developers. But for approximately 93 percent of the fortunate developers that 'won' the chance to write code against the Campbell's soup API, they get … nothing."
Such snafus are unlikely to change the brand-startup mingling. After all, the Valley now talks of a "Series A crunch," as investors are less likely to continue funding startups that aren't going anywhere fast. Sure, user growth is critical, but proving there's a demand from brands is needed validation for many early-stage tech companies.
"Technology is becoming more important each day," said Josh Karpf, director of digital media at PepsiCo. "That's really the main reason why we are so committed to finding companies to work with. It's about building a competitive advantage by learning and knowing about these tech companies. The best way to do that is to have a direct relationship with them."
For Arnie Gullov-Singh, CRO of Polyvore, the PepsiCo10 and Campbell's Hack The Kitchen programs feel like an evolution of the startup-incubator programs that have been growing in popularity over the last few years (think 500 Startups, Y Combinator, Launchpad LA, Idealab, etc). What's different with the PepsiCo and Campbell programs, he said, is that they are about encouraging startups to solve problems specific to their businesses. They're not asking the startups to solve problems that span an entire industry.
"It's like outsourcing your R&D," Gullov-Singh said. "On one hand, this is good because the customer feedback from PepsiCo and Campbell will result in the startups figuring out quickly if they are viable businesses or not. On the other hand, we're unlikely to see companies emerge from these programs that go on to change an industry."
From a startup perspective, it makes total sense to build strong relationships with all the people who influence the purchase of their product. That means making friends with agency and brand executive.
"Even if you are working directly with the client in one of these startup programs, the client is probably going to seek the agency's counsel at some point, so it's naive to think you can completely circumvent them," Gullov-Singh said. "I think the keys to success are to make sure you understand who each of the decision-makers are, to be as transparent as you can about your conversations with each of them and to make sure each of them gets the credit they deserve."
Image via Shutterstock
https://digiday.com/?p=30451
November 30, 2023 • 2 min read
WorkTok, or CareerTok, is in full force. Combined, those hashtags on TikTok have over four billion views and it is benefiting Gen Z.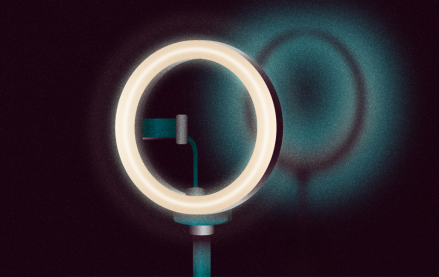 November 30, 2023 • 5 min read
In this week's Digiday+ Research Briefing, we examine how brands have been upping their TikTok investments this holiday season, how Lyft and the MSG Sphere are positioning themselves as ad opportunities beyond OOH, and how publishers are committing to building their events businesses in 2024, as seen in recent data from Digiday+ Research.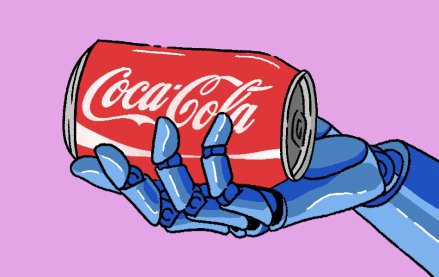 November 30, 2023 • 4 min read
The beverage behemoth believes that if it can offer an interactive, easy-to-use tool that appeals to consumers, particularly younger tech savvy consumers, it can help the brand retain relevance.