Anyone in the brand content business will tell you it's a balancing act to make stuff people want to consume and build the brand to eventually sell more. Sometimes, however, balancing this whole idea of church and state becomes almost impossible.
Take what happened to Best Buy. The company's Tecca blog, which no longer exists, aimed to help consumers make the right technology choices. Best Buy hoped it'd be the next CNET. Writers were selected and given the mandate of being open and honest. That's until one writer wrote a post titled "5 Electronic Upsells That Are A Total Rip-Off," which basically said that people should not waste their money on gold-plated cables because regular cables would do the trick and save money. But Best Buy stores have been pushing consumers to opt for the gold-plated cables. In the end, Best Buy forced the Tecca team to take down the story, according to a source. (A request for comment from Best Buy wasn't answered.)
And it's not just Best Buy that deals with these types of issues. Linda Descano, managing director at Citi and CEO of its Women & Co. personal finance resource for women, says that Citi deals with these types of situations all the time. It chooses to separate church and state, claiming that it works out for the brand in the long run.
"For branded content to be successful, it's critical to have an authentic voice that your readers can trust," Descano said. "As content marketers, we need to think less like advertisers and more like publishers, which means that the content we develop shouldn't just be used to pitch products — it should engage readers, spark conversation and make our brand present in consumers' lives in a way that's relevant and rewarding to them."
Before you even start thinking about how to balance church and state, consider the objective of the content, Descano said. Is the content aimed at informing readers? Educating them? Or, are you trying to be a source of entertainment? It's important to ask yourselves these questions because readers have different expectations based on the type of content that a brand is offering. If you're positioning your site as a resource for unbiased product reviews, you need to stay true to your mission and allow writers to offer their unbiased opinions, Descano recommends. On the other hand, if you're developing branded content simply to engage and entertain your audience, the separation of church and state may not come into play.
Before Citi launched its Women & Co. website earlier this year, the company spent a great deal of time figuring out its content strategy. Citi knew it needed to be honest, but it also needed to ensure it was promoting the Citi brand and its products. Citi conducted research and found that women want a resource to help them better understand how money fits into the big picture of their lives and the company also found that first-person stories from real women dealing with real financial issues would be key. Leaving the door open to users to provide content meant that Citi may not always be the brand of choice in discussions. To balance it out, the company has its own internal financial experts to plug Citi products if they are relevant to the user-generated topic and could add to the conversation.
"We've learned that in order to resonate, content should be aligned with your brand, not be just about your brand," Descano said. "The payoff for marketers is in the new connections that we make with consumers, which can translate into brand advocacy with the right approach."
When it comes to brand journalism at Cisco, the company's content hub, "The Network," takes a very different approach. The Network launched about two years ago, and Cisco hired seasoned tech journalists to produce valuable insights on trends in industries related to Cisco's various business units. The writers pitch their story ideas to the Cisco team and PR goes over the pitch and decides whether or not this is a story that should run.
"At the end of the day, we are a company, and we are just hosting this content," said Karen Snell, digital content lead at Cisco. "We are not going to put anything on the site that will hurt the company. If it will, we won't publish it."
In fact, Cisco journalists aren't even allowed to mention competitors in their articles. This was something that Snell was concerned with at first, having come from a journalism background. She couldn't understand how the writers would be honest if they did not mention all the facts in their stories. But it has been working out. Sometimes, a writer will pitch a story and PR will allow it but will set parameters, asking the writer to leave certain things out. The writer has the right not to do the story if they don't feel comfortable. PR does not edit the stories.
"I've been pleasantly surprised in terms of what these writers have been producing," Snell said. "It isn't just fluff. This approach has been working well for us."
Image via Shutterstock
https://digiday.com/?p=28287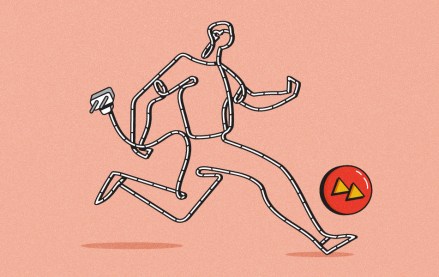 September 22, 2023 • 4 min read
Women's sports are having a moment. Brands, media companies and agencies are looking to get in on the action.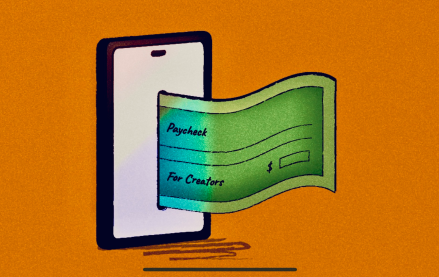 September 22, 2023 • 6 min read
The Hollywood strikes were supposed to be a game changer for many of them, but the situation hasn't quite lived up to the hype.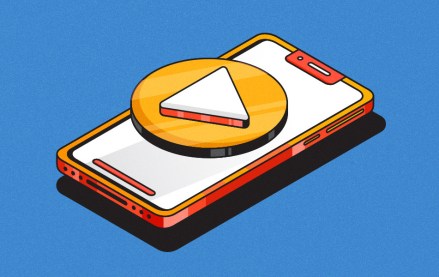 September 22, 2023 • 5 min read
Given the rise of short-form video, agencies that focus on the format, rather than specific platform expertise, will reap the rewards.