Today has been 26 years in the making.
It's finally Wednesday, Oct. 21, 2015, the day depicted as the "future" in 1985 film "Back to the Future Part II." Starring a young Michael J. Fox along with Christopher Lloyd and Lea Thompson, the movie envisions a world filled with flying cars, hoverboards, and power-lacing Nike sneakers.
That might've not fully materialized, but the brands shown in the movie — and several that weren't — are celebrating the day appropriately. Topsy tracked 65,000 tweets using the hashtag, #BackToTheFutureDay, from fans and brands.
Here's what brands are doing for #BackToTheFutureDay:
USA Today
Featured prominently in the film, the newspaper changed its website's logo and tomorrow (the actual date on the newspaper in the movie), it's sending out a collector's edition wrapped around the real version to subscribers.
Hey, #BackToTheFuture fans, does this look familiar? You can own one tomorrow — grab a USA TODAY in print. #BTTF pic.twitter.com/fGVZ4IWCr1

— USA TODAY (@USATODAY) October 21, 2015
Lyft Although "Back to the Future" didn't predict ride-hailing service, the app is offering free DeLorean rides in New York City today. Good luck getting one!  
NYC: Use Lyft to hop in a Delorean & travel #BackToTheFuture w/ @Verizon: https://t.co/puDIeg0jEv #WhyNotWednesday pic.twitter.com/H2oZbD3C1G — Lyft (@lyft) October 21, 2015
Pepsi
Pepsi is selling 6,500 bottles of "Pepsi Perfect" for $20.15 to rip people off to commemorate the year.
All you wanted was a #PepsiPerfect? Available on 10/21/15 at https://t.co/tJxg2Et8ZH while limited supplies last. pic.twitter.com/WkSSwVNGS6

— Pepsi™ (@pepsi) October 20, 2015
AT&T Perhaps because Skype or Google Hangouts has replaced AT&T's video conferencing abilities, the brand sent out a tweet about a car instead.
We may still need roads, but the #ConnectedCar makes 2015 seem pretty futuristic. #BackToTheFuture pic.twitter.com/4OZ9TboNIE — AT&T (@ATT) October 21, 2015
Nike
The shoe company hasn't officially revealed what they're doing today, but hinted at something big. Rumor has it that it's a pair of power-lacing shoes from the movie.
.@realmikefox see you tomorrow.

— Nike (@Nike) October 21, 2015
Universal Pictures If the incessant promotions on its cable networks weren't a hint, the film's distributor released a video clip from actor Christopher Lloyd "just for you!"
The Future is NOW! Doc Brown has a special message just for you: https://t.co/JwLGB2qWOl #BTTF2015 https://t.co/lMZEIDwXot — UniversalPicturesEnt (@UniversalEnt) October 21, 2015
7-Eleven
The convenience store changed its logo to the one seen in the movie.
Where you're going, you don't need roads, but you do need coffee. #snacktothefuture #backtothefuture pic.twitter.com/gxwB52rSfn

— 7-Eleven (@7eleven) October 21, 2015
Then there are these brands that weren't in the film that just couldn't let a popular hashtag go:
"I need to borrow your… Oreo board" #BackToTheFuture pic.twitter.com/SDmXATtv1l — Oreo Cookie (@Oreo) October 21, 2015
Great Perrier! It's October 21st 2015! #BackToTheFuture by Popsicle-Illusion pic.twitter.com/5j5d86taHr

— Perrier (@Perrier) October 21, 2015
Pigs? Where we're going, we don't need pigs. #BackToTheFuture #1.21Pigawatts pic.twitter.com/bcvOmnFkP1 — Angry Birds (@AngryBirds) October 21, 2015
Marty, the future is now! #TimeFlies #BackToTheFuture pic.twitter.com/hRQwCiTLSC

— Swatch (@swatch) October 21, 2015
We've got your Back, now, and in the future. Happy #BackToTheFuture day pic.twitter.com/lqXMCAmO0M — Charmin (@Charmin) October 21, 2015
Roads? Still don't need those where we're going. #McFLYing #BackToTheFuture pic.twitter.com/EdlPnlhzUQ

— JetBlue Airways (@JetBlue) October 21, 2015
https://digiday.com/?p=141975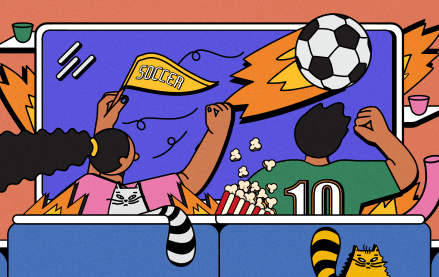 December 1, 2023 • 4 min read
Even if a game isn't make or break, sports leagues and brands want fans to be paying attention — and they're hopeful new strategies will get it.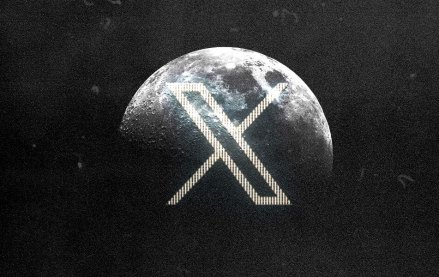 November 30, 2023 • 4 min read
In the packed DealBook conference in New York yesterday, owner Elon Musk bluntly told them to shove it.
November 30, 2023 • 2 min read
WorkTok, or CareerTok, is in full force. Combined, those hashtags on TikTok have over four billion views and it is benefiting Gen Z.