The hashtag is a filter for online chatter. It's a shorthand. It's a rally cry. And while it may have taken a serious hit from the emoji camp as the most commonly deployed symbol on the Internet, the brand hashtag still shows no sign of ever going away.
Which is why what comes after that little symbol matters so much.
A recent data study by Twitter studied the hashtags of eight primetime reality shows in the U.S. from January to July 2014 to identify the types of hashtags that resonated among fans the most. The study found that certain formats rallied audiences and amplified key moments better. Hashtags that include the word "team," for example, fare well, as do those that include the name of the show and speak to a particular moment in the show.
In the marketing world too, some of the most memorable campaigns have relied on hashtags, which have helped spread their message to a wide audience — #ShareACoke by Coca Cola and #tweetsfromtheseat by Charmin are just two examples.
We asked agency creatives for their recommendations on how brands can craft the perfect hashtag.
Keep it simple
Hashtags may appear to be complicated, but the most successful ones are simple, uncomplicated. And always keep the users in mind. "It used to be essential to create an entirely unique, branded and 'ownable' hashtag in order to cut through the clutter in social," said Andrew Cunningham, Social Lead at Huge. "But today, it makes more sense to simply make it as seamless as possible for users, while at  the same time limiting the character count so as not to take up too much valuable tweet space."
Luke Carrell, strategy director at We Are Social, agreed. "It may seem like a no-brainer, but if a hashtag doesn't clearly communicate what it is and why someone would want to use it, you're making yourself easy to ignore," he said. Avoid generic hashtags like #contest or #giveaway, for example. Get your identity into the hashtag, like Travelocity's #Iwannago, where it tapped into existing sentiments around aspirational travel and built a giveaway campaign around it last year.
@MMMarathoner @RoamingGnome We're already registered for race & would totally be willing to dress as Roaming Gnomes! pic.twitter.com/5VBZQnU7gl

— Gail Savidge (@orlandotiki) April 25, 2014
Get experimental
Keeping hashtags short and simple may be a best practice, but brands need to innovate, too. Have a little fun with it if you want to get consumers to participate, said Orli LeWinter, vp of Strategy/Social Marketing at 360i. "Brands should consider taking a cue from consumer language — while still aligning with brand voice — and be funny, irreverent, unexpected or delightful with the hashtag."
Know your audience
Depending on what the brand wants to convey, hashtags can work as either a fun ways to communicate new ideas, kickstart a campaign or serve as gateways to more information about your brand. "Learn what kind of conversations and moments your audience values and experiment with hashtags that reflect those," said Carrell.
A brand should also understand when to jump on a pre-existing hashtag once it starts trending. "When trying to break away from purely branded initiatives and when trying to increase reach to new audiences, taking advantage of general popular trends is a good way to join a niche community's conversation and boost engagement," said Cunningham.
#ThingsOrganizedNeatly, for example, is an ongoing hashtag that occasionally spikes in popularity. It might not ever necessarily trend, Cunningham said, but it's a great opportunity for the right brand to join the conversation.
The trails won't walk themselves. #ThingsOrganizedNeatly #AskAnyoneWhoKnows pic.twitter.com/yC5BNWzKIJ

— Canada Goose Inc (@CanadaGooseInc) May 3, 2015
And know when not join in
Hashtags make it easy for brands to jump in on social chatter and engage with their fans in real time — but not always to their advantage. Sometimes, it is best that brands stay away and don't jump on the bandwagon, like DiGiorno Pizza should have during the #WhyIStayed fiasco last year, when it tweeted the hashtag followed by the sentence "You had pizza" — completely oblivious that the discussion around the hashtag was about domestic violence.
"The space is saturated, and sometimes it's OK not to force the issue," said Cunningham. "The last thing any brand wants is a hijacked hashtag used against them."
https://digiday.com/?p=117363
October 4, 2023 • 7 min read
•
•
There are still those who believe that AR has a place in the marketing funnel, however big or small right now.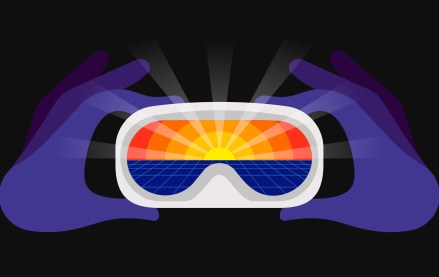 October 4, 2023 • 3 min read
•
•
With Pokémon Go revenues falling year-over-year, Niantic, its developer, is looking beyond its popular augmented reality game to generate profits.
October 3, 2023 • 2 min read
•
•
In episode four of the "Is This The Metaverse?" narrative podcast, Glossy international fashion reporter Zofia Zwiegliska spotlights the brand opportunity when it comes to fashion in the metaverse.