Why Brands Shouldn't Go Overboard on Data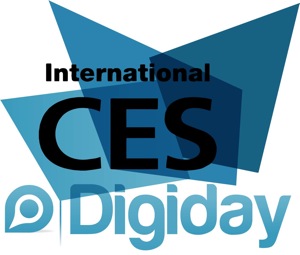 Digiday is at the Consumer Electronics Show. Lead agency reporter Jack Marshall will examine the show through the eyes of agencies and their clients, exploring the opportunities and challenges that new technologies and devices offer them. Follow Jack on Twitter @jackmarshall.
One thing is apparent at CES this week: For marketers, data isn't getting any harder to come by.
Almost every new device on display here kicks out some sort of information that brands could, and probably will attempt to understand and use to their advantage, for marketing, CRM, and product development purposes.
But major brand CMOs in attendance warned marketers not to get carried away with the growing amount of information available to them. Data means nothing without insight, they said, and urged the marketing community to do a better job of turning the former into the latter during a panel session yesterday morning. Harvesting data means nothing without the ability to do something useful with it, they said.
"One of the biggest challenges for companies like ours is building out the skillet to harness data and actually turn it into something useful. It's like crude oil. It needs refining before it becomes gasoline," said Joseph Tripodi, Coca Cola's CMO.
Unilever CMO Keith Weed echoed that sentiment, and suggested marketers often get sidetracked thinking about the volume of data they can collect versus its actual use. "At the end of the day everyone has the same amount of data because data is just people doing stuff. Converting that into insight is the point; that's where it turns to magic."
But as more devices offer the ability to collect more and different types of data, finding that magic is inevitably going to become increasingly complex. As even household objects such as washing machines and refrigerators begin to track user habits and preferences, how can marketers keep up?
"The technology and marketing communities need to partner to get this right," suggested American Express's U.S. consumer services president Josh Silverman. "That's where the opportunity is."
But from a marketing perspective, at least, Tripodi warned that even the most seemingly useful data-driven insights aren't always the best way to build a brand. Ultimately, an emotional connection is still essential he suggested, to the probable delight of agency attendees in the audience.
"We can't be obsessed or seduced by data, at the end of the day that emotional response is still a necessity."
https://digiday.com/?p=29218