Brand tweets don't have to stink … even the ones about poop
March 19, 2014 • 4 min read
•
•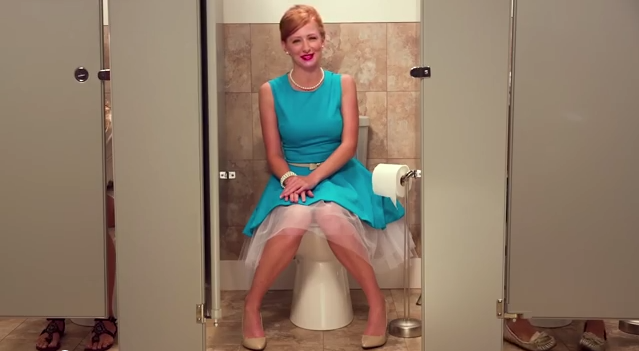 There are certain bodily functions that most people don't want to talk about —  let alone tweet about. But one brand is changing that, a single scatological tweet at a time, and that brand is PooPourri.
PooPourri, as the name suggests, is a special bowl spray that makes your little toilet dumplings smell like roses, mint, citrus or a range of other refreshing scents. They come with names like "Daisy Poo," "Flushionista," "Crap Shooter" and "Party Pooper." As the PooPourri tagline puts it, "Spritz the bowl before-you-go and no one else will ever know!"
PooPourri made a big splash last September with a two-minute online video called "Girls Don't Poop." The video quickly went viral —  it has more than 24.19 million views —  thanks to its grossly funny script with lines about birthing "a creamy behemoth" from "cavernous bowels" or "pinching a loaf at work." The humor really comes from the juxtaposition of these crass lines with the elegant and proper delivery of them by the lovely female actress in a blue dress and a string of pearls who spends most of the video sitting on a toilet with her legs askew.
While PooPourri had been around since 2007, it wasn't until the release of the video last year that the special spray started focusing on digital and social to become a more consumer-facing brand. Previously, PooPourri was selling mostly wholesale at trade shows to specialty retailers like gift shops.
"Social platforms are really important for us," said Nicole Story, director of poo creative at PooPourri — yes, that's her actual title. "We don't have much category awareness. When people think of toilet sprays, they just think of the the kind you spray in the air. It is such a word-of-mouth product for us, that social is another platform where we can use that to our advantage."
Talking about your bowel movements or how much they smell isn't something most people care to discuss in polite conversation, or even with close family and friends — to say nothing of broadcasting it to their Facebook friends and Twitter followers. Yet PooPourri has managed to build up a healthy following on Facebook and Twitter by fostering open, honest and entertaining conversations about, well, poop.
Story, who handles all of PooPourri's social accounts herself, explained that the company's social strategy is entirely based on this honesty and sense of humor. On both Facebook and Twitter, Story posts fun content that in some way or another relates to the bathroom, whether it's a tweet about an old SNL sketch "The Toilet Love" or a Facebook post joking about "making a deposit" and Flushing Bank. And what is astonishing is that people actually come forward and share their positive experiences with PooPourri.
@LindseyJappe Wife & Poo~Pourri: 1. Husband: 0.

— Poo~Pourri (@PooPourri) March 16, 2014
This is the face of a grown man who is proud to say that @PooPourri works!!! Thanks #poopouri. #PooRelatedSelfie pic.twitter.com/oJh1FFgJiL

— Alex J. Ford (@AlexJensonFord) February 25, 2014
"Somehow we are able to get people to talk about shit! It amazes me," said Story. "People share stories about how PooPourri saved them on their first date — but what it really comes down to is humor and being real. Humor is our No. 1 way we make people feel comfortable talking about using the restroom."
And it seems the potty talk is working. Thanks to PooPourri's daring sense of humor — and thanks to all of the attention from its funny viral video — over the past year PooPourri has gone from just over 250 followers on Twitter to 4,500. On Facebook, PooPourri has 32,842 likes, which is about 354 percent growth since September 2013, according to the brand.
And it's not just the social numbers that have been growing. According to PooPourri, from 2012 to 2013, the company's sales grew nearly 90 percent and are expected to grow at a comparable rate this year. That's a lot of fresh-smelling bathrooms.
To be sure, PooPourri isn't the only brand with a social media potty mouth. Even huge, multinational consumer goods company Procter & Gamble isn't too scared to enter into smelly territory with its social accounts for Charmin, Pepto Bismol and Metamucil. Charmin even uses the hashtag #tweetsfromtheseat.
The one thing we can't help you wipe away? That hot mess you call a bracket. #tweetfromtheseat

— Charmin (@Charmin) March 15, 2014
As for PooPourri's honesty about pooping, the oversharing is just getting started. The brand joined Instagram just last May and is now playing around with the idea of fun video campaigns using Vine and Snapchat. So get ready for some poop-themed snaps coming your way. Thankfully they — like the smell — won't linger.
"Nobody doesn't poop — Angelina Jolie poops and the president poops," said Story. "We just want to have fun with this."
https://digiday.com/?p=68669
October 4, 2023 • 7 min read
•
•
There are still those who believe that AR has a place in the marketing funnel, however big or small right now.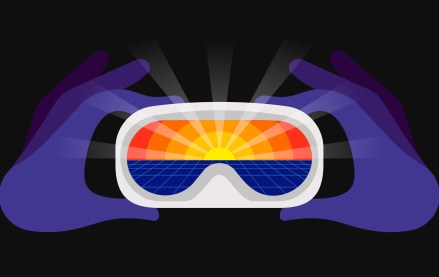 October 4, 2023 • 3 min read
•
•
With Pokémon Go revenues falling year-over-year, Niantic, its developer, is looking beyond its popular augmented reality game to generate profits.
October 3, 2023 • 2 min read
•
•
In episode four of the "Is This The Metaverse?" narrative podcast, Glossy international fashion reporter Zofia Zwiegliska spotlights the brand opportunity when it comes to fashion in the metaverse.