'A brand people trust': Why new online brands are adding Amazon Pay
March 4, 2019 • 4 min read
•
•
Amazon is growing the reach of Amazon Pay to a range of merchant categories, including consumer electronics, service-based businesses, fashion, home, sports and toys.
While the extent to which Amazon Pay will scale into brick-and-mortar retail is still unclear, the payment method is gaining interest from small-scale, online merchants that don't have physical stores. For new e-commerce companies, adding Amazon Pay means customers get additional assurance their transactions are being handled by a safe, reliable partner. Amazon Pay means quicker transactions and means of access to millions more customers. But it also means partnering with a potential competitor in a race to develop competitive offerings.
Online apparel brand Lulus said it added Amazon Pay three years ago to build customer trust while it was in an early growth stage. Lulus doesn't sell through Amazon's marketplace; rather, it sells through its own e-commerce site.
"At the time we rolled out [Amazon Pay,] we didn't have the brand awareness," said Noelle Sader, vp of marketing at Lulus. "Amazon is a brand that people trust and generally have faith in." Sadler added that exit surveys from customers suggest they are happy with the Amazon Pay checkout experience.
Reducing the number of abandoned transactions is another motivation for brands to add Amazon's payment wallet. Bombas, an online sock business, said adding Amazon Pay two years ago was part of a bigger strategy to adapt to customers' increasingly mobile shopping habits. A card on file increases the likelihood of a sale, especially for mobile shoppers. Bombas has added Amazon Pay, as well as PayPal, to facilitate additional mobile sales. According to Amazon, Amazon Pay is used by "tens of thousands" of merchants in 18 countries and an unspecified number of physical store and restaurant checkouts in the U.S., Europe and Japan. It's still relatively small compared to PayPal; a recent report from Jeff Cantwell, an analyst at Guggenheim Partners, suggested its reach is 4 percent of the number of merchants that accept PayPal (19 million merchants accept PayPal). But Amazon Pay's expansion to non-Amazon websites will likely constrain PayPal's total payment volume growth, the report said.
"Checkout on mobile is very different [from physical checkouts]," said Andrew Heath, Bombas' chief operating officer. "With mobile, you might be just browsing and shopping, but you're in the middle of a walk and don't have your credit card."
A faster checkout experience is increasingly becoming a top customer expectation. According to Gartner L2 data, 72 percent of big-box retailers now offer "expedited checkout options" — methods that include mobile payments like Apple Pay, Google Pay or a merchant's own mobile wallet solution.
"Brands must prioritize easing checkout friction to ensure customers are not lost as they move through the purchase funnel," said Griffin Carlborg, senior specialist at Gartner L2's Amazon Intelligence team. "Amazon Pay can expedite the checkout process and serve as a solution."
To others, Amazon Pay is more than just one payment vehicle of many: It offers easy access to 100 million Prime members. Unique Vintage, which sells on Amazon and through its own site, has added Amazon Pay as a package of payment vehicles to grow sales.
"Ultra-fast payment methods like Amazon Pay and PayPal are becoming more and more popular for us," said Abbi Graddy, marketing coordinator at Unique Vintage. Reaching the Prime customer has been a big draw, she added.
While Amazon Pay can help speed up transactions over the short term, it can come with some compromises. According to Carlborg, handing over payments to Amazon means Amazon has control over one part of the transaction, letting it study customer behaviors and use that information for its own objectives, including competitive product offerings. Amazon did not comment on what data it's able to access from Amazon Pay transactions. The company has previously said payments data from Amazon Pay isn't shared, and that transaction data is private.
"Any brand considering using Amazon Pay must understand the duality of the partnership," said Carlborg. "In the short term, Amazon Pay may improve conversion rates, but in the long run, it provides Amazon with competitive insights to capture online sales."
It's a concern that factored into nutritional supplement company Campus Protein's decision to pull Amazon Pay off its e-commerce site after six months. CEO Russell Saks said concern over Amazon getting insights about customer behavior through Amazon Pay, along with the lack of a meaningful lift in conversions, led to a decision to pull Amazon Pay. Despite having pulled Amazon Pay off its site, the company continues to sell through an Amazon Storefront.
"Off past experience, what [Amazon] usually does [with behavioral insights] is they seek out different markets or industries or roll out their own private label lines," he said.
Regardless of these concerns, some argue that for nascent e-commerce brands, neglecting Amazon Pay means losing customers. A seller who declined to be identified said Amazon Pay is preferable to traditional payment methods, and it's easy to use for both customers and merchants. Company representatives are also available to address issues quickly, he added.
"My perspective is, what are your options? Amazon is winning in e-commerce," he said. "They're a fabulous company to do payment processing — Amazon can tell us if a customer is a fraud risk or not with 99 percent certainty. It makes sense to work with them."
https://digiday.com/?p=324367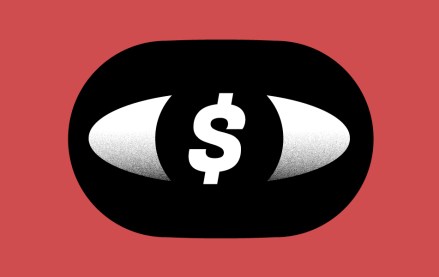 December 5, 2023 • 3 min read
The latest edition of the ANA's programmatic transparency report claims $22 billion can be saved by drastically cutting the ad tech bloat.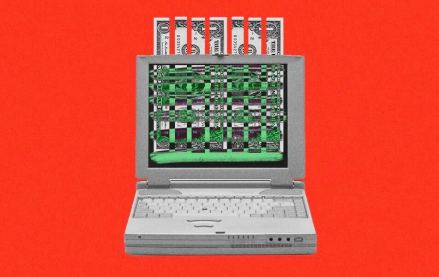 December 5, 2023 • 5 min read
Agency clients still see programmatic as an important part of their marketing budgets. But, overall, the uncertainty around programmatic could be causing them to lose confidence in online display ads as a marketing channel, and, as a result, agency clients are investing less in online display.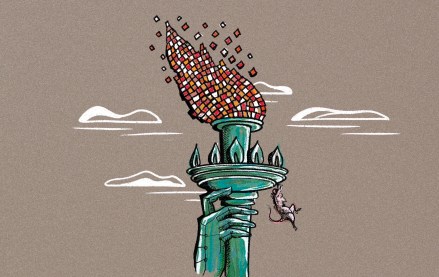 December 5, 2023 • 3 min read
There's a global AI race and different regulations in different countries might be slowing down – or speeding up – innovation. Here is a breakout of how regulations are being shaped on both sides of the Atlantic.