To bolster e-commerce push, Walmart increases investment in logistics
September 11, 2018 • 3 min read
•
•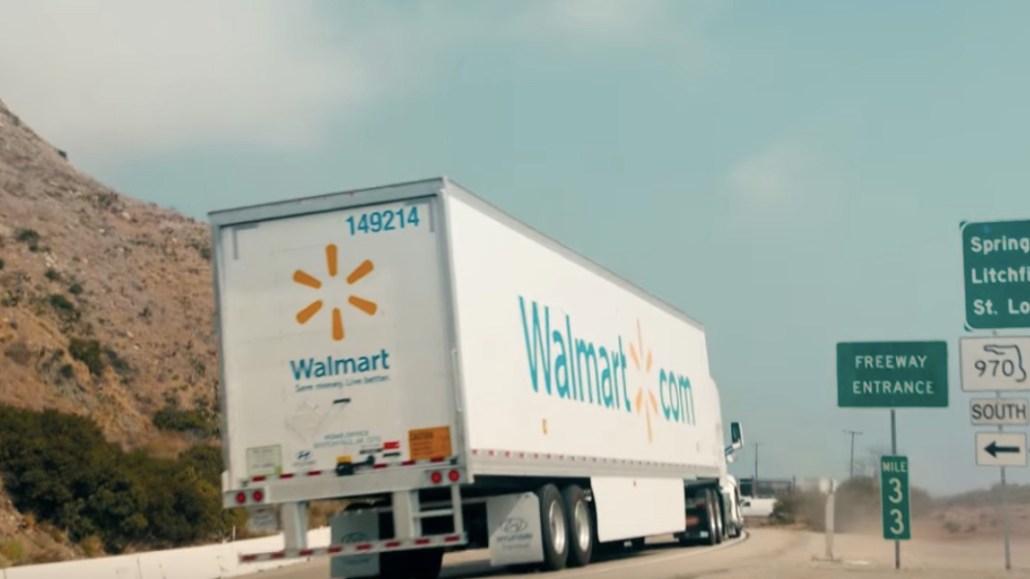 Walmart is making a major push to boost its logistics network as it grows its e-commerce and delivery capabilities.
The company reportedly will double its spending on attracting new truck drivers, a move to ensure quick movement of items from distribution centers to physical stores that serve in-person as well as e-commerce customers.
Walmart did not respond to requests for comment, but analysts say growing the team of in-house drivers will help it cope with concurrent demand from e-commerce customers along with those going to stores. As the labor market for truck drivers gets tighter due to an aging population of drivers and a smaller number of new drivers getting into the market, Walmart is getting ahead of the problem by building up its capacity in this area.
Despite reporting 40 percent e-commerce growth in the second quarter of this year, Walmart sets itself apart from online-only retailers through its physical store infrastructure. It lets customers buy items online and pick them up at physical locations or get products delivered to their homes. It's building out its grocery delivery and in-store pickup capabilities for customers, currently available at 1,800 Walmart locations across the U.S. It's also experimenting with virtual reality through an acquired company called Spatialand, which is part of its startup incubator, Store No. 8. For Walmart, investing in physical infrastructure is a way to use its scale to get a leg up on competitors, and growing the team of in-house drivers is a critical part of this effort.

"It's a massive land grab right now [among retailers] — with logistics and delivery becoming a huge decision maker for consumers, long-haul drivers are becoming incredibly important commodities — if you don't invest, you'll fall behind," said Jonathan Smalley, CEO of Yaguara, a data analytics company that serves e-commerce brands.

Walmart has been making major investments in improving its supply chain through its acquisition of last-mile delivery company Parcel last year and e-commerce startup Jet.com the year before. Last week, it began an in-house last-mile delivery pilot. Building up driver capacity helps the company build up its logistics arsenal to more effectively compete with Amazon, Smalley said.

"Amazon is built on being a fully distributed logistics company," he said. "Walmart doesn't have the same level of logistics infrastructure — it's a completely different game to be servicing [brick-and-mortar and online] businesses — they have to throw more bodies at the problem than Amazon."
Historically, Walmart's edge over physical retail competitors has been the efficiency of its logistics network. The retailer currently has 7,500 drivers, and a fleet of 6,500 trucks that transport goods to and from 150 distribution centers that serve its nearly 5,400 stores (including Sam's Club locations) across the U.S. The challenge for Walmart is to evolve its logistics model to an e-commerce age when consumers are less likely to wait for an out-of-stock item and buy it from a competitor online.
"In order to compete, Walmart and all other legacy brick-and-mortar retailers must constantly be reinventing their supply chain to make the inventory they have available at a national scale, and an underlying driver of that is the human capital needed to drive it from location to location," said Tom Gehani, director of client strategy at Gartner L2. "Consumers [now] expect items to always be in stock, and always be able to be shipped to them quickly."
Gehani added that Amazon's advantage over Walmart in this area is that it has more distribution centers (reportedly 329) and fewer physical locations to allow for more efficient movement of inventory within the distribution center network.
Despite the cost involved in growing its in-house logistics capacity through the network of drivers, data they collect can help Walmart speed up operations as it evolves its logistics model into the future.
"It comes back to owning that experience and owning that data," Smalley said. "On the front end, it may seem like outsourcing this would be cheaper, but you can see how Walmart is looking to be more vertically integrated with its logistics so they can own that data — everything from driver availability, the best routes, and weather."
https://digiday.com/?p=302462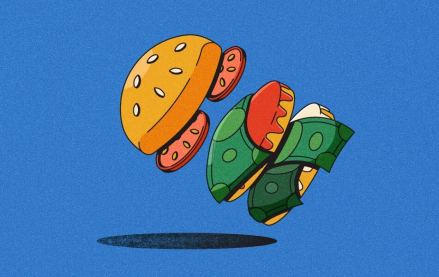 November 28, 2023 • 6 min read
As more influencers look to get into food content creation, brand opportunities are following.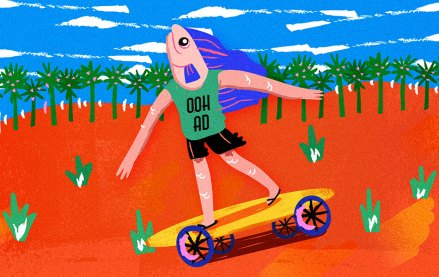 November 28, 2023 • 7 min read
As major marketers like Maybelline experiment with faux OOH, more marketers are open to the idea.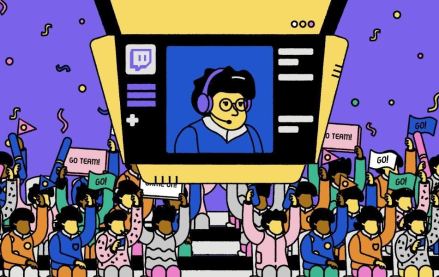 November 28, 2023 • 4 min read
The love affair between Alienware and Team Liquid does not mean that every esports organization is suddenly going to be all-in on wooing the endemic brands they once spurned in 2024. These days, esports organizations' varying level of interest in endemics is a matter of their broader brand identities — which are rapidly diverging.