Blue dot backlash: Twitter Moment's pesky notification is making people see red
October 12, 2015 • 2 min read
•
•
It didn't take long before people started to complain about Twitter Moments.
Last week, Twitter rolled out its new, human-curated feature that picks trending events and packs them into a nicely formatted stream full of tweets, pictures, GIFs and videos in an attempt to tame the chaos. To make people actually notice the Moments tab, Twitter highlighted it with the familiar blue dot that's used to highlight a new notification.
And that's driving some people crazy.
Slate's Jordan Weissmann encapsulated the anger that many Twitter users were feeling in a piece posted Friday, writing that "Twitter is attempting to take advantage of the quick-twitch psychological response it has so effectively wired into its users thanks to mentions."
Seeing the blue dot, he says, "triggers a Pavlovian response, sort of the same way hearing 'you've got mail' did back when we were all logging on to AOL with 56K modems." So, he requests Twitter for an option that turns the blue dot off.
It's not just Weissmann, either. Searching for "blue dot" on — where else? — Twitter shows that it's making people turn red.
No, blue dot. I'm not clicking on "moments".

— josh groban (@joshgroban) October 12, 2015
hello @TwitterMoments this blue notification dot has got to go — Aminatou Sow (@aminatou) October 10, 2015
*puts wite-out over the blue dot on the moments tab*

— dan mentos (@DanMentos) October 8, 2015
Hell is real and it's the fact that there will ALWAYS be a blue dot near this cartoon lightning bolt. pic.twitter.com/uBws4YeqmI — Haunter x Haunter (@sailorbee) October 8, 2015
Moments- another blue dot for me to get rid of. Thanks @twitter

— Harrison (@harrobrown) October 6, 2015
Does Twitter realize how insane that blue dot constantly being there is going to drive me pic.twitter.com/UL2d4K1b93 — Karli Corliss (@karlicorliss) October 6, 2015
As a somewhat OCD person I find the blue dot on #moments annoying. Of course there are new moments. Stop trying to growth hack me.

— Alex Gawley (@agawley) October 12, 2015
Despite the undercurrent of negativity surrounding the "blue dot," data from Brandwatch actually shows that people are receptive toward Twitter Moments. According to data from Brandwatch, 61 percent of the roughly 34,000 tweets mentioning the feature have been positive.
Perhaps it was a coincidence or not, but the day where the sentiment trended the most negatively was on Oct. 9, the day the Slate piece of was published. "The elapse of four days show, perhaps, a more thoughtful reaction," Kellan Terry, a Brandwatch analyst told Digiday.
As for the dreaded blue dot, sentiment was (obviously) negative but in a "minuscule amount."
Twitter didn't respond to our request for comment regarding if it's going to change it.
Images via Shutterstock.
https://digiday.com/?p=140041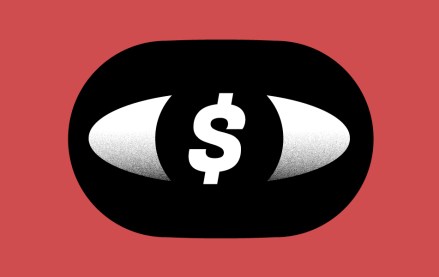 December 5, 2023 • 3 min read
The latest edition of the ANA's programmatic transparency report claims $22 billion can be saved by drastically cutting the ad tech bloat.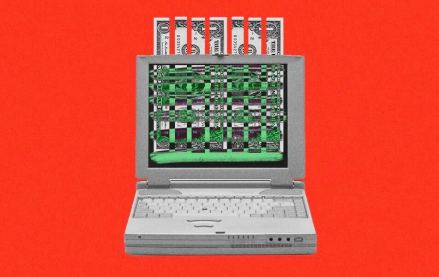 December 5, 2023 • 5 min read
Agency clients still see programmatic as an important part of their marketing budgets. But, overall, the uncertainty around programmatic could be causing them to lose confidence in online display ads as a marketing channel, and, as a result, agency clients are investing less in online display.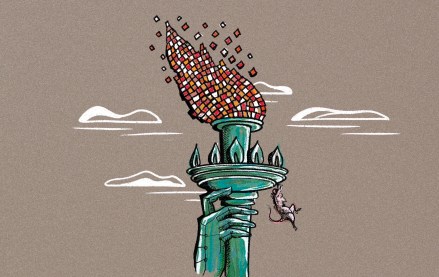 December 5, 2023 • 3 min read
There's a global AI race and different regulations in different countries might be slowing down – or speeding up – innovation. Here is a breakout of how regulations are being shaped on both sides of the Atlantic.