The 4A's Data Summit yesterday saw executives from brands, agencies, as well as ad tech, media and data firms come together and discuss how data is transforming the industry and influencing trends in programmatic buying and selling.
But as agencies embrace programmatic, brands struggle to follow suit and face several challenges. And as Jonathan Nelson, CEO of Omnicom Digital said, "Data is less than worthless by itself."
Here are the biggest mistakes brands make with programmatic.
They stick to old KPIs.
According to Timothy P. Carey, senior director of sales at programmatic marketing solutions firm DataXu, brands shouldn't just see programmatic as a performance-driven mechanism.
"Old KPIs have to stop being used. The brand has to re-evaluate what its KPIs are," he said.
"It's not about dipping your foot in the water and trying programmatic, and the old KPIs are not in line. There are other attribution models and KPI models that are important to consider."
Carey also said that brands could do better by bringing programmatic in-house instead of relying on trading desks.
"The challenge or the risk with trading desks is that very often the first-party data is reused for some of their competitors. Very often, the brand is always not as aware that its first-party data is not always its own," he said.
Arun Kumar, global president at specialized digital marketing services platform Cadreon, warned, "The biggest mistake that brands make is looking at programmatic as a cheaper way of media-buying."
They tend to move too fast.
Just because everyone is talking about programmatic, and everyone's saying you have to be well-versed in it, that doesn't mean brands should dive into it head-first. The data strategy and trading technology need to be sorted out first. 
"We have clients who might have multiple brands — brands that are on different platforms, they are not aligned, they are not sharing data among each other, with no data powerhouse  — with none of the components in place to actually be able to do programmatic in a successful and scalable way," said Adam Kasper, CMO of Havas Media North America.
"Before they jump in and start spending, they need to figure out if they're ready for it and whether they have their own systems set up for it, if they're internally prepared," he said.
They don't create their own proprietary data.
If there was one key takeaway from the presentation by Julie Fleischer, director of data, content and media at the Kraft Foods Group, it was that brands must build a proprietary pools of data to maintain a competitive advantage. Kraft prides itself in using data as its "unfair competitive advantage."
Carey agreed, saying that programmatic initiatives need to be brand-led and agency-supported.
"It should be driven by the brand. They should be controlling the strategy, they should own the data, and they should leverage the agencies for what the agencies are good at," he said.
They separate off programmatic into a different silo.
According to executives on the Agency Programmatic Trading Executives Panel, programmatic doesn't respect boundaries.
"Skillsets of programmatic shouldn't be contained in a standalone silo," Marco Bertozzi, president of audience on demand EMEA at Publicis Groupe's digital advertising shop VivaKi, said.
As Fleischer said, "It is the responsibility of everyone," highlighting how Kraft trained its 400 marketers and 18 different agencies about data itself, realigning skills and resources internally. Brands must embrace new tools to understand consumers at a granular level before advertising.
They forget to provide value to their consumers in return.
Brands should reward consumers for sharing data about themselves.
"When you are trying to reach out to millennials and the younger age group, their problem is not sharing data. They're very much aware and smart about the fact that you are collecting information about them," Kumar said.
"Their question is, 'You know this about me, but what am I getting in return?' That comes down to what's the value exchange."
Homepage image courtesy Shutterstock
https://digiday.com/?p=104558
September 27, 2023 • 10 min read
Digiday+ Research assesses how brands and influencers are using Shorts to reach new audiences and what types of Shorts videos create the most buzz for marketers.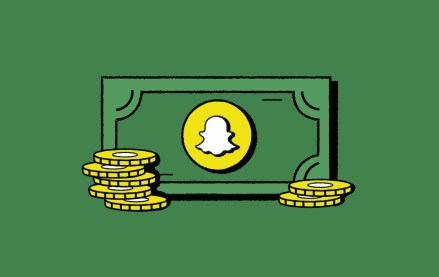 September 27, 2023 • 4 min read
Yesterday, Snapchat marked its return to in-person agency roadshows, sending company representatives to Horizon Media's Manhattan office to showcase a Snap-designed video game intended to capture the essence of what it's like to work at an agency — and how Snapchat can be part of the process.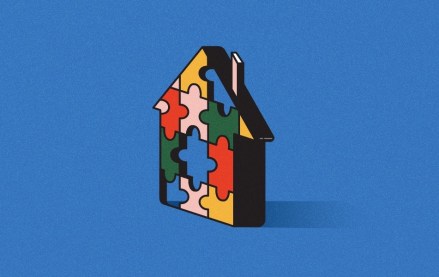 September 27, 2023 • 5 min read
As in-housing settles in as a mainstay, some marketers push for complete control.