Internet companies for the past decade plus have looked at TV with a mix of envy and disdain. The envy springs from the $120 billion the TV industry rakes in annually, a number that reliably climbs even as Internet execs scream hysterically with their Mary Meeker time-spent slides in hand. The disdain springs from techies viewing an industry based on Nielsen data — survey! — as impossibly backwards.
And so, 18 years after the first banner was run, the Internet industry remains the province of direct marketers. TV continues to chug along as the belle of the ball when it comes to brand building. We've been told by the Internet people that this will change simply too many times. Perhaps it's time to acknowledge a few things: 1. The Internet isn't that good at brand building, at least not with its advertising options; and 2. The TV industry is neither dumb nor going anywhere soon.
That's what's fascinating behind Twitter's embrace of TV. The company has slowly but surely put a bear hug around the industry. TV execs (and brands) know well that people use Twitter while watching TV. The regular Internet playbook is to play this up as a reason to "take TV dollars." Instead, Twitter has made nice with TV to the point that it celebrates the power of TV.
"If there's anything that creates cultural moments, it's television," said Joel Lunenfeld, vp of global brand strategy at Twitter. The analogy he used at a splashy event in New York yesterday referenced "Spinal Tap": Twitter takes TV to 11. Bonin Bough, vp of global media and engagement at Mondalez, believes Twitter components double the value of the company's TV spots.
That's the magic behind its Twitter for TV-targeting product. It is saying to brands that they should keep running their TV commercials yet marry them with campaigns that go after viewers tweeting about the programming. And Twitter's got a lot of science behind this thanks to its smart acquisition of Bluefin Labs.
Agency execs I spoke to said the product is exactly right. In a larger sense, they expressed admiration for how well Twitter has understood the ad world. One noted that an early campaign with the company, not without its hiccups, meant many calls. Twitter CEO Dick Costolo, then COO, was on many of those calls. That kind of hand-holding is foreign to make Silicon Valley platforms, which are normally ambivalent (at best) to advertising in their top ranks. Twitter even talks to agencies about how much money it makes off Twitter, since it knows that's an important factor in making sure they're on board.
The other side of this is on the media-owner side. Twitter has assiduously courted them to look at their platform as a powerful promotional vehicle — and a way to make money. Twitter's got deals with many of the top media companies to include video clips from shows or sports events, along with advertising, into user streams. It is adopting a collaborative sales approach. The key here is that Twitter is making sure these companies do not view it as a threat. As a Fox exec noted at the event, it always looks at whether new platforms cannibalize its core TV business. Twitter is additive.
"As long as ESPN carries the rights to things it does, it's going to be hard to disenfranchise them," one media exec noted. "If you can play with them, you'll be in a good spot."
It's an interesting approach when many Silicon Valley companies, hellbent on "disruption," often don't take the time to listen to and understand the media business. That's why these platforms are often looked at warily by established players. Think of Youtube's cavalier approach to media-owner copyrights. This is no-brainer stuff, but it's also refreshingly new from a Silicon Valley company.
Image via Shutterstock
https://digiday.com/?p=39352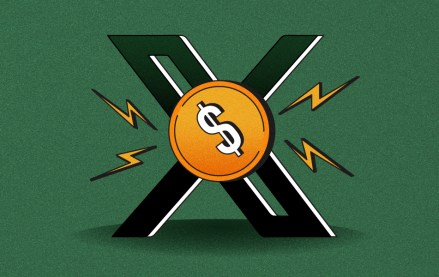 December 4, 2023 • 4 min read
Less competition for ad inventory means lower prices, but at the cost of associating with a platform facing ethical challenges.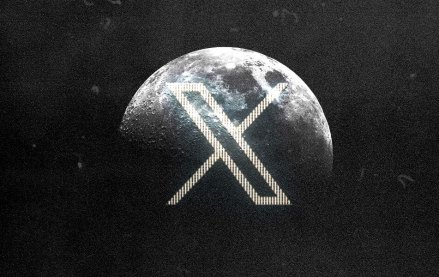 November 30, 2023 • 4 min read
In the packed DealBook conference in New York yesterday, owner Elon Musk bluntly told them to shove it.
November 30, 2023 • 2 min read
WorkTok, or CareerTok, is in full force. Combined, those hashtags on TikTok have over four billion views and it is benefiting Gen Z.