Behind Chipotle's in-app ordering strategy
August 22, 2017 • 2 min read
• By
Digiday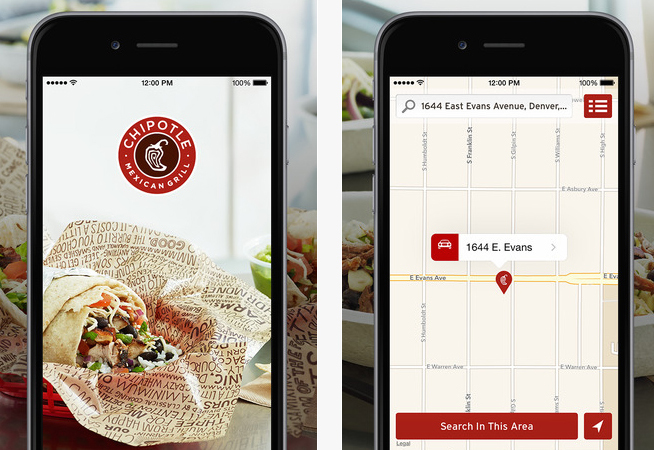 via Chipotle.com
Chipotle, once the darling of fast-food chains, is working to revamp its reputation after battling food-safety concerns. One way to do so–enhance its in-app ordering experience.
In the fall, Chipotle will introduce a redesigned app for iOS and Android that aims to cut the time it takes for customers' orders to be ready for pickup.
"We realize our guests are on the go more than ever before," said Curt Garner, chief digital and information officer at Chipotle.
Chipotle introduced its app in 2009. During peak hours, a single order could take up to 30 minutes, if not longer. That system no longer works in a world where consumers expect their food right away, especially when they are ordering through an app.
In February, Chipotle started to automate wait times, introducing technology that gave customers an approximate time for when they could pick up their order. Since then, Garner said, the average time a consumer waits for an app order is around 15 minutes.
Chipotle aims to cut that time further with the new app. It will use a second prep line Chipotle set up just for digital orders at most of its restaurants so those orders no longer have to compete with those placed in restaurants. Those prep lines will let employees process orders faster and more accurately, Garner said. The new app will continue to update consumers on the timing of their order and give them exact times, rather than approximate ones.
The new app will also give consumers more control over customizing their orders and let them pay using Apple Pay and Android Pay, two options often requested by customers, said Garner.
Shorter wait times translate to more frequent visitors, according to Deloitte Digital, which is working with Chipotle on the new app. Deloitte data found that when consumers use mobile technology to place orders at a fast-food restaurant, the average amount spent per visit increases by 20 percent and the frequency of restaurant visits increases by 6 percent.
Other fast-food restaurants, such as Domino's, Starbucks and Panera Bread, have all invested heavily in upgrading their in-app ordering platforms and have seen dividends. Donald Brady, customer experience innovation leader at Deloitte Digital, said the industry is interested in technology that will improve the ordering experience. "We're seeing significant demand for seamless ordering experiences across web, mobile and now voice and in-car as the sector looks to success stories like Panera Bread's $1 billion in digital sales milestone."
Chipotle could use the boost. At the end of last month, the fast-food chain saw its stock price shrink after closing a Virginia restaurant because of a norovirus outbreak. At the same time, the chain had to close a Dallas restaurant due to mice. On top of that, the brand is still recovering from a string of E.coli and norovirus outbreaks in 2015. Even its new queso menu item, which the brand is testing in 350 locations, has gotten mixed reviews among consumers, with one tweeter describing it as "chalky."
https://digiday.com/?p=250847