Stan Adler is a strategist, writer-at-large, author of cult favorite "The Zen of Selling" and writer of fiction. Follow him on Twitter @stanadler.
Back in 1970, American Zoetrope was an incubator of outlaw movie makers, brand curators, and media savants. The group included mastermind and thuggish auteur Francis Ford Coppola; George Lucas, the mild-mannered cp who invented a far-flung narrative to tell universal stories; John Korty, who turned Hollywood on its ear by producing feature films in his Stinson Beach barn; and cohorts John Milius, Walter Murch, Steve Wax and other assorted Oscar winners and contenders.
American Zoetrope was located in San Francisco's SoMa neighborhood three minutes from Rolling Stone's first offices and smack dab in the middle of an underground network of recording studios, music venues, bathhouses, legendary bars and empty buildings occupied by fearless winos, rats and floor-to-ceiling spider webs. The abandoned machine shops, paper factories and tire shops were turned into affordable working spaces for creative people with a cause.
Steve Wax was slated to direct one of Zoetrope's first feature films and had asked me to help him research and write the script. The working title of the film was "Santa Rita," and it focused on the Berkeley Free Speech Movement, the People's Park takeover, and a military/police action that was engineered to trap marching protesters and transport them to the notorious Santa Rita County Jail where they were subject to abuse.
During the march down Telegraph Avenue preceding the capture of the protestors, one of the students, James Rector, who was said to be a bystander, was shot and killed by a shotgun-toting Alameda County deputy sheriff. Now, it appeared, the crux and credibility of our script was dependent on finding the key witness to a killing.
Tracking down the witness entailed doing a little sleuthing in the San Pablo Corridor, exploring back roads of Boulder Creek, visiting the Santa Rita County Jail where we were encouraged to take a long look at The Pit and several intimidating meetings with the Berkeley Police Department, Congressman Ron Dellums and the University of California Chancellor's office.
Soon word came down from Francis that he wanted to meet with Steve. This was not good news. Steve and I were now on the periphery of a student revolution that was spreading beyond the scope of our script. The focus of the film was now very timely but blurred by several layers of controversy (e.g., planting flowers on a vacant lot in Berkeley was now cause for arrest). As the meeting with Coppola approached, we also needed to pin down some basic considerations like characters, plot, scope, title, etc.
Steve thought it might be a good idea for me to accompany him. I was ready and willing — and as it turned out — I would have an opportunity to teach Francis a thing or two. Teaching Francis a thing or two was something that everyone in the building wanted to do.
Sure, there was the giant cappuccino machine, the pool table, refrigerators stocked with Coors, DIY work schedules, flexible deadlines, and the scintillating company of budding geniuses. But there was also Francis — an uber filmmaker with boundless arrogance and imperious bearing. I remember him at an afternoon party lying in a hammock reciting "Henry V" in a John Wayne accent and patting the butt of any woman who passed by.
Our meeting started with Francis asking Steve when he could expect to have something halfway complete? Steve explained the tumultuous events at the heart of the script, the setbacks — and the additional intrigue that all of this afforded the script . . . How far along are you? Steve explained that we were getting close. When would the script be finished? Francis' capricious timetable (and his Warner Brothers backers) had told him the script should be finished by now. Steve explained that we needed a little more time. Francis said he didn't have any more time. He wanted a final cut. His impatience was mounting.
I slowly moved from the couch to the floor, took a deep breath and asked, "Francis, do you mind if I say something?" He really didn't know me well enough to say yes or no, so I continued. "To me, the balance of a film is like a baseball bat. Imagine a bat balanced across my index finger." I pointed my index finger at him. "The handle or longest part of the bat would be balanced on one side of my finger." I paused briefly. No response. "That's the buildup of the film. It takes a lot of time as you know, but it takes the stubby end of the bat on the other side of my finger — the barrel — to hit the ball out of the park. That's what we're getting close to. 'Santa Rita' will be a shot heard round the world."
I shut up and waited. He looked at me with amusement and disbelief — but he had listened. Steve then laid out a working timetable that bought us some time and pacified Francis. We left the room still in possession of the project, but — long story short — "Santa Rita" was never made. No final cut.
As the world knows, Francis became a brand. He still makes a film occasionally, and so do his children, but now he is surrounded by acres of historical Napa vineyards. He is a producer of world-class wines, also the owner of a vineyard motel complete with entertainment pavilion, a small chain of restaurants and some other enterprises. George Lucas was, of course, the most famous brand to emerge from American Zoetrope with his space opera blockbusters and merchandising empire, which was recently sold to Disney. And Steve Wax went on to become a media savant. Francis told me about eight years ago that Steve was a social activist turned capitalist pig. Francis still talked like a thug from one of his movies, but that's all right. Every time I see "The Godfather" and watch that extraordinary ending take place frame by frame, it feels like someone just hit one out of the park.
Image via Wikimedia Commons
https://digiday.com/?p=37345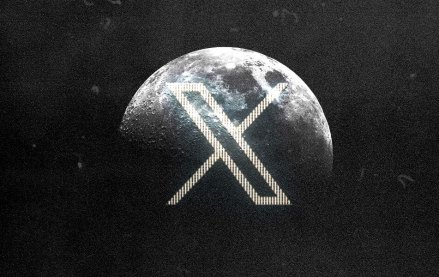 November 30, 2023 • 4 min read
In the packed DealBook conference in New York yesterday, owner Elon Musk bluntly told them to shove it.
November 30, 2023 • 2 min read
WorkTok, or CareerTok, is in full force. Combined, those hashtags on TikTok have over four billion views and it is benefiting Gen Z.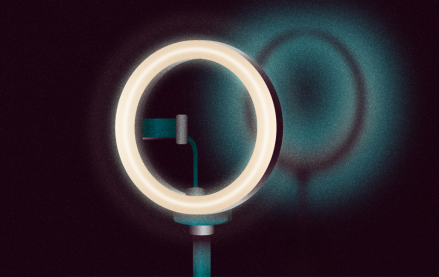 November 30, 2023 • 5 min read
In this week's Digiday+ Research Briefing, we examine how brands have been upping their TikTok investments this holiday season, how Lyft and the MSG Sphere are positioning themselves as ad opportunities beyond OOH, and how publishers are committing to building their events businesses in 2024, as seen in recent data from Digiday+ Research.