In this week's installment of Battle of the Digital Brands, we take a look at two of the largest sneaker brands: Nike and Reebok.
We examined the presence of each brand's main Facebook, Twitter, YouTube and mobile sites and apps. Our analysis goes beyond raw numbers — anyone can buy a bunch of Facebook fans — as we take a broad view of how these two media properties are represented in the digital world.
Nike:
Facebook: Nike ranked as the 25th top brand in 2011, according to Interbrand, and the brand is working to bring that equity into the social sphere. On Facebook, it has 8.6 million likes with 95,000 people talking about the company. The sports powerhouse hasn't fully tapped into Facebook's timeline yet, missing a great opportunity to fully connect with its audience. Sure, it goes back to its founding in 1972, but only with a text box. How great would an image of the original waffle iron be, instead? The next date on the timeline is 2008 when it joined Facebook, ignoring the rich history and growth of the company during the previous three decades. Nike does interact with its users through its posts, which range from the self-promotional video to the self-promotional photo.
Twitter: Nike has 347,000 followers on the social network and does a great job interacting with them. Tweets are mostly @ replies, but tend to lean towards inspirational or aspirational responses and not the normal customer-service tweets we see with brands on Twitter. The non-@ replies, though sparse, will promote products but also link to its Instagram feed.
YouTube: Nike's 27,000 subscribers have helped it amass 14.8 million views of its 98 videos. Solid numbers, but like other brands, Nike seems to be missing out on an opportunity to post its iconic ads from the last 30 years. There could be copyright issues — paying actors, athletes, musicians — preventing the company from housing its famous ads (Mars Blackmon, Tiger Woods bouncing ball, Charles Barkley's "I'm not a role model"), but it seems like YouTube is a natural fit for these ads. The company does use YouTube for its webisodic series "Nike Chosen."
Mobile site: Upon entering nike.com into the iPhone browser, pops-up a simple, mobile site, very Nike. There are no graphics besides an orange banner at the top with the Nike Swoosh (the iconic check mark symbol). After a user chooses a region, there are links to all of the various Nike destinations — NikeRunning, NikeSoccer, NikeSportswear, etc. The site loads fast and lets consumers share products via Facebook and Twitter, which is great, but there is not an option to share via email or text messaging. There are different views of sneakers, and the site is commerce-enabled. Overall a good, fast experience.
Mobile app: Nike has nine apps in the app store. The apps aren't being use to sell anything. For example, the Nike Training club app is like a personal trainer. It includes about 85 custom-built workouts. Nike Plus FuelBand app measures your everyday activity and turns it into NikeFuel. This app is designed to complement the Nike Plus FuelBand. NPT Boom is another app; it syncs all your music to training workouts. Overall all the apps are great ways to have an ongoing relationship with consumers. These aren't the apps that get downloaded and never used again. They serve a utility. However, Nike does not have an app that is commerce-enabled.
Reebok:
Facebook: Reebok has always been a step behind Nike in the sneaker wars, but it's trying to catch up using social media. On Facebook, Reebok has a little less than Nike's 8.6 million likes, clocking in at just a hair under 1 million, with 17,000 talking about Reebok. But as we know, numbers don't tell the whole story. Reebok's timeline is also sparse, starting at its founding in 1895 but providing nothing until it joined Facebook in 2008. Nothing like a 100-year gap. The company seems to rarely post (a couple times a month), and when it does, many are self-promotional. Which is fine, but a bit more interaction could help the brand. Links in Facebook go to photos, its events and a French site showing a crate with the Reebok logo throughout France.
Twitter: Reebok has a little more than 56,000 followers on Twitter. The company seems to rarely  post (about three times a day), which means that many of its followers don't get to interact with the brand, as infrequent tweets get lost in the Twitter firehose. When it does tweet, many of its posts end with the hashtag #getafterit, which seems to be a tagline. Whoever runs the account does a nice job of @ replying and mixing in inspirational tweets with questions to engage its followers.
YouTube: Reebok has 220 videos on its YouTube channel, 3,500 subscribers and 13.8 million views. The company is using online video to promote its "Classic Session" video series as well as posting some recent tv spots: a good way to get people to see the brand in a different light than normal. Reebok does a solid job with YouTube.
Mobile site: The Reebok mobile site is aesthetically better than Nike's. There are images on the homepage with the new ReFlex sneaker and a campaign video for the sneaker. The site loads fast and takes you straight into the shopping experience. The search functionality is prominently displayed at the top. Shoppers can share products via Facebook, Twitter and Google Plus. There is no option to share via email or text. At the very bottom, there are product recommendations: "You may also like…." This site is easier to navigate than Nike's is. It really is a job well done.
Mobile app: The YourReebok app lets users customize shoes by material, color and personalized text. They can share their creations with friends and buy the shoes they've designed. There are up to 20 different areas to customize on the shoe. This is a unique offering that Reebok has. It is very different than what Nike is doing. and so we'll call it a tie.
Conclusion:
Social:
People love their sneakers. When it comes to social, however, Nike has the edge, as they are more involved. The brand's message of technology and sportswear (along with the ingrained "Just Do It") is peppered throughout its social networks. Reebok just needs to spend more time bringing its offline brand strategy into the digital world.
Mobile: Both Nike and Reebok have mobile apps. They take very different approaches to apps. But when it comes to the mobile Web, hands down, Reebok's experience is superior to Nike's. Nike's site is very mobile 101. The opportunities now — especially with HTML5 — are endless. Nike took a very simple approach, while Reebok's site was more with the times, taking advantage of the possibilities on the mobile Web.
Giselle Abramovich contributed to this story.
https://digiday.com/?p=10582
October 3, 2023 • 2 min read
•
•
In episode four of the "Is This The Metaverse?" narrative podcast, Glossy international fashion reporter Zofia Zwiegliska spotlights the brand opportunity when it comes to fashion in the metaverse.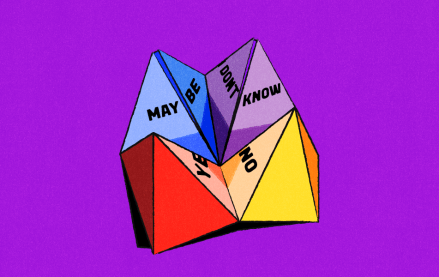 October 3, 2023 • 5 min read
•
•
Overall there's more due diligence from marketers when it comes to influencer marketing efforts now, according to marketers and agency execs, who say that there's been more rigor over the last year, and especially over the last six months.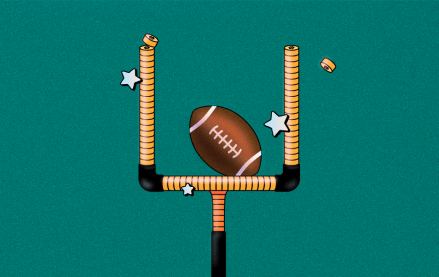 October 3, 2023 • 3 min read
•
•
The collaboration between the Los Angeles Rams and Snapchat goes back to 2020 as the Rams made became the first NFL team to conceive a Snapchat AR experience, affording fans the opportunity to virtually wear the team's recently unveiled uniform.