In this week's edition of Battle of the Digital Brands, we take a look at what two of the nation's biggest home-improvement stores, Lowe's and Home Depot, are building online. Which store is showcasing its online tools the best?
Lowe's:
Facebook: More than 1.1 million fans have liked the Lowe's Facebook page. Lowe's has nine links on its page: photos, weekly ads, its Pinterest board, a home makeover sweepstakes, a designer challenger (three top designers go head-to-head, and the one who wins, as voted by fans, donates $50,000 to charity), store locations, build and grow (the Lowe's children community), and terms for communicating on Facebook. Its timeline is populated with pastel images. Lowe's appears to be aiming towards women, both in the timeline photos and the clear linkage to Pinterest. The timeline itself starts with the company's 1946 founding (with a cool, old image of the first Lowe's in Wilksboro, N.C.). Lowe's takes an innovative approach to its timeline: instead of just highlighting itself, the company shows pictures of rooms from years (and decades) past, showing how America's home fashion has changed. The company posts a few times a week and tries to get its fans involved by asking questions. Interestingly, after it pulled its ads from the TLC reality show "All-American Muslim" on Dec. 11, it was another two weeks before the company started posting again on Facebook.
Twitter: Lowe's has 50,000 followers on Twitter, and it appears that the home improvement megastore uses Twitter as a customer-service mechanism. The brand is a furious tweeter, posting short-burst @ replies several times a day. Every so often, an informative tweet slips in between the customer-service tweet. When responding to people, the brand includes, when possible, the original tweeter's first name, which offers a conversational approach. While lacking on curated or linked tweets, Lowe's does engage its audience in its responses.
YouTube: Lowe's uses its 763 videos on YouTube to accomplish several things. First, there are plenty DIY videos instructing users on myriad topics: how to tie a knot, how to revive a tired summer garden, how to tell a perennial from an annual. Second, the company uses YouTube to house its corporate branding and messaging videos — from TV spots to CEO messages to highlighting employees, the 22,000 subscribers (who have viewed the videos more than 33 million times) can get a better understanding of the North Carolina company.
Mobile site: The Lowe's mobile site provides users on the go with links to find a store near them, past purchases (online and off), as well as the ability to shop by department. Additional tabs take users to how-to projects for any and all home-related projects, buying guides, gift cards and promotions for everything from appliances to windows and doors.
Mobile app: The Lowe's iPhone app lets users create shopping lists, review ratings, find the closest store and look at photos and how-to videos. It also lets users see designer rooms in the latest styles, helping people figure out what might look best as they revamp a room. There's also a scanning function within the app for barcodes and Microsoft Tags.
The Home Depot:
Facebook: Home Depot has 674,000 likes, and the timeline image of a man painting wood lines up with the company's mission of providing people with the products and know-how to help build their homes. There are plenty of outgoing links on the Home Depot page, taking consumers to photos, videos, its Twitter and RSS feeds, Doing Nation (Home Depot Foundation), Spring It Forward (buy and send gifts to friends), and Apron's In Action (fans choose which nonprofit will win $250,000). The timeline lets visitors learn that the company was founded in 1978, but its first stores opened in 1979. Jumping across the years, the timeline offers some photos of the company's history, but it falls flat in telling its story. Posts appear to be updated once a day and range from images to questions to promotional updates, and they get some good traction with likes in the hundreds and a lot of interaction.
Twitter: The Home Depot's Twitter team, Blake and Nicole, are prolific tweeters. They have amassed 12,000 tweets to its 75,000 followers. Their approach seems to be right out of the social media playbook: interact, engage and inform. While there are plenty of promotional tweets (Special Buy of the Day! 120V Stick Arc Welder, Was $119, now only $69 with free shipping!) there are just as many @ replies, and each reply has Blake or Nicole (or Jon, from its customer-service team) attached to the end of the tweet. Brands are coming around to the idea that having a human touch on its tweets can be a good thing for its followers.
YouTube: Home Depot loves YouTube. It has posted a mind-boggling 2,500 videos. Its 13,000 subscribers have viewed the videos 31 million times. Interestingly, its most recent videos, which were posted on May 29, are all about Christmas lights. Perhaps a bit early for the cold weather, or maybe getting people in a cool mindset as summer approaches? Most of the videos, however, showcase particular tools and furniture that can be bought from the store. More promotional than branded videos, but as a whole, the videos again represent the company's mission of helping people find what they need for their homes.
Mobile site: The image that greets mobile users is a grill with "Free assembly on all grills" as the copy. Smart move by Home Depot. Links on the mobile site direct visitors to find local stores, shop in all departments, download its app, visit the Home Depot community, where users can talk to other users in several different forums and blogs.
Mobile App: The Home Depot iPhone app is chock full of tidbits for consumers. Whether it's checking store inventory and aisle location or scanning QR and UPC codes, this app provides significant value. Users can store lists and even see hundreds of its DIY videos. And as a good customer-service tool, there is a section of the app allowing people to leave comments, questions or concerns.
Conclusion:
Social: Like many brands who have faced off in the battle zone, both Home Depot and Lowe's understand why social media is important. Lowe's use of Facebook to complement its brand and Home Depot's use of Twitter as a customer-service tool are both great examples of social media prowess. Each home-improvement company places a heavy emphasis on its how-to videos stored on YouTube. For this battle, though, there can only be one winner. We give the social media championship tool belt to Lowe's for its use of branding, engagement and information on the social networks.
Mobile: Just as in the social arena, this was a close contest. Both companies have stellar mobile products, but in a game of splitting hairs, we deem Home Depot the winner in mobile because of its store aisle functionality. In a world where discovery is key, having a tool to help locate an in-store item can be very helpful for the lost soul.
https://digiday.com/?p=13777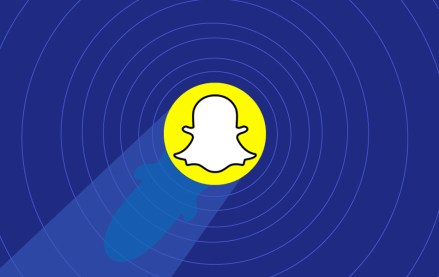 September 29, 2023 • 3 min read
•
•
"We are not diminishing the importance of AR," he said. "In fact, we are strategically reallocating resources to strengthen our endeavors in AR advertising and to elevate the fundamental AR experiences provided to Snapchat users."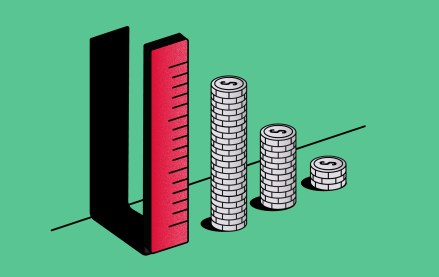 September 29, 2023 • 4 min read
•
•
In Q4 of this year, Activision Blizzard Media is launching in beta a new measurement tool dubbed the Attention Measurement Scorecard. The goal: to raise brands' and marketers' confidence in in-game advertising.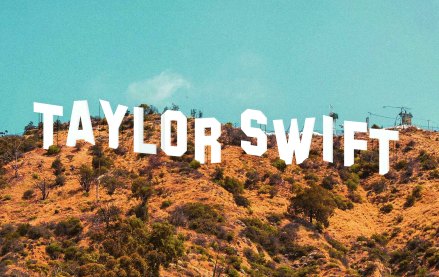 September 29, 2023 • 4 min read
•
•
The concert film will likely help build on cinema advertising's momentum after Barbenheimer.