This week H&M and American Apparel duke it out in digital. Which clothing retailer is doing a better job engaging consumers in social media, via video and mobile? Read on to find out.
American Apparel
Facebook
American Apparel has 901,000 likes on Facebook, with 13,000 consumers talking about the brand. The company's Facebook posts get quite a lot of interaction in the form of both likes and comments. The company uses Facebook as a means of letting consumers know what's going on at American Apparel. One post lets Facebook followers know (exclusively) about a sale that is coming up. The company also pushed flash sales via the page. There are video shorts and print ads being pushed out, most likely to test the effectiveness of the units on Facebook fans. American Apparel's overall strategy on Facebook seems to be driving consumers to purchase through the announcement of sales and to get consumers to engage with the brand. One post asking, "How are you spending Mother's Day," received a great deal of buzz, with people letting the brand know their plans for the holiday.
Twitter
On Twitter, American Apparel has 387,000 followers, and the company has tweeted 1,600 times since it joined Twitter. The posts on Twitter are very similar to those on Facebook, with sales announcements and promotions taking up the majority of the feed. The company also posts special offers and deals on Twitter, giving consumers free shipping or a percentage off of their next purchase. Overall, however, there isn't much of a difference between the Facebook page and the Twitter feed in terms of the type of messaging.
YouTube
The American Apparel YouTube channel has about 2,500 subscribers. Its videos were viewed almost 2 million times. The company has its commercials on YouTube, and it also features videos of television programming where American Apparel was discussed. For example, there's an NBC video where American Apparel was mentioned on Good Morning America. The Meet Anya video adds a human element to the YouTube channel. Anya is a freshman at UC Berkley who attended the Factory Flee Market in San Francisco and was asked to talk about what she does when she vacations in Mexico.
Mobile Site
Upon entering the American Apparel mobile site, consumers are asked to enter their email addresses for a change to win a $500 gift card. Data capture: A great way to get consumers connected with the brand. The company does not have a mobile site redirect, meaning I was taken to the full desktop site instead of the mobile site. Fail. After doing some research, it looks like the retailer does not have a mobile site, and if it does, I can't find it, which isn't a good thing.
Mobile App
The American Apparel mobile app is Halloween-themed and invites consumers to share photos of their Halloween looks. It's a neat idea, but it's also June, so the app isn't relevant right now. The retailer does not have a commerce-enabled shopping app. Fail.
Assessment
American Apparel is doing an OK job on the social media front, although it doesn't have separate strategies for Facebook and Twitter. The company should probably switch it up a bit since the platforms are so different and have their own benefits. While its YouTube channel is superb, on the mobile side, American Apparel is failing miserably, with a non-existent mobile site and an outdated app.

H&M
Facebook
H&M's numbers aren't even close to American Apparel's. The company has 11 million likes on Facebook, with 132,000 people talking about the brand. The company shares links to blogs that mention its products, branded videos and promotions. The posts get more than double the engagement that American Apparel gets, but that's understandable, since the number of followers is greater. Like American Apparel, H&M also uses Facebook to let consumers know about upcoming sales to drive transactions.
Twitter
The H&M Twitter feed has 1.2 million followers and 4,848 tweets. The company uses the feed as a customer service channel, getting in touch with consumers who express problems and guiding them on the next steps. The Twitter feed's posts differ greatly from the Facebook page, although there is some overlap. The company is talking to consumers on Twitter and consumers actually talk back. This is very different from American Apparel's Twitter feed, which seems more like a one-way dialog than a conversation between brand and consumer.
YouTube
With 19,500 subscribers and 15.6 million video views, H&M is doing great things on YouTube. There's a human element on YouTube, with videos of Blogger Elin King talking about how she juggles life in New York. There are a lot of behind-the-scenes videos at fashion shoots and even a video with Vogue's Sarah Harris talking about what it's like working at the magazine. The YouTube effort is so different than anything I've ever seen. Kudos to H&M.
Mobile Site
H&M has a mobile site at m.hm.com, but consumers are routed there when they enter hm.com. After choosing their region, consumers are asked whether they want to download the H&M app. The mobile site has a store locator, and consumers are able to view the various collections, but they cannot actually buy items; they can only find a store that has the item they  are interested in buying. Why not make it commerce-enabled? Other feartures of the site include the H&M Life video, a social media wall, where consumers can choose to follow H&M on Facebook and Twitter, and a data capture, where consumers give their email address in return for 20 percent off of their next purchase.
Mobile App
H&M's mobile app pushes the latest promotions and offers to consumers when they shake their phone. The app includes the retailer's latest arrivals, campaigns, news and videos from H&M. Consumers can create a wish list, check their gift card balance, and check their social media wall. H&M items can be shared via Facebook, Twitter and email. The app is not commerce-enabled.
Conclusion
H&M is obviously the superior digital marketer here. The company has distinct strategies for both Facebook and Twitter and is seeing a lot of engagement as a result. Although American Apparel is doing a decent job on YouTube, H&M's efforts there are way more interesting and unique. On the mobile front, H&M is beating American Apparel just by being there. The only downside is the H&M mobile strategy does not have a commerce functionality. H&M could be driving sales via mobile. Either way, H&M wins, no doubt, in both mobile and social.
https://digiday.com/?p=14200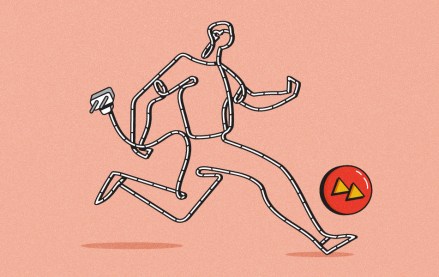 September 22, 2023 • 4 min read
Women's sports are having a moment. Brands, media companies and agencies are looking to get in on the action.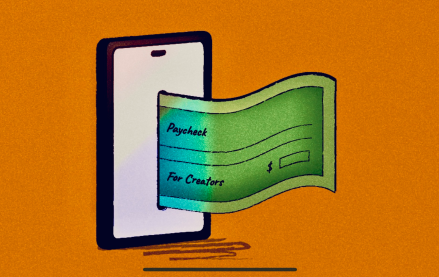 September 22, 2023 • 6 min read
The Hollywood strikes were supposed to be a game changer for many of them, but the situation hasn't quite lived up to the hype.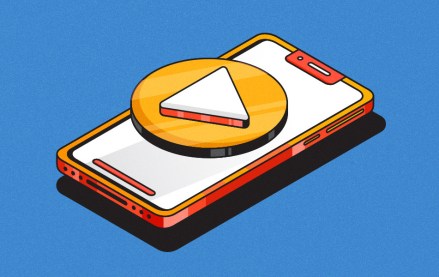 September 22, 2023 • 5 min read
Given the rise of short-form video, agencies that focus on the format, rather than specific platform expertise, will reap the rewards.