In this week's installment of Battle of the Brands, we look into the digital river of two of the biggest toothpaste brands, Colgate and Crest. Which one can claim to have the cleanest digital mouth?
Colgate:
Facebook: Colgate-Palmolive's toothpaste brand has 74,000 likes on Facebook and 44,000 people are talking about it, which is not so surprising considering it didn't join the social network until late January 2012. Its timeline image hits its target demographic –moms — showing what appears to be a multi-ethnic mom and daughter pair happily enjoying time together. The tagline: Keep the world smiling. Colgate has yet to explore the potential of the timeline; its posts go only back to when it joined Facebook. This is a missed opportunity. Links go to photos and its "keep the world smiling" campaign (both for English and other foreign languages). Facebook posts range from the informative (Brush your teeth in the same pattern every morning and night. You will be less likely to miss a spot!) to the engaged and inspirational (Who was the first person to make you smile today? "Like" if you promise to do something extra-nice for that person tomorrow morning!), all emphasizing the Colgate brand.
Twitter: Colgate's main Twitter feed, ColgateSmile, has almost 9,000 followers and appears to use the social fire hose as a way to engage its followers, mainly by asking questions. The feed only posts once or twice a day, so it loses an opportunity to really engage with its fans. The brand does a good job at highlighting tweets sent by followers, as it will retweet what people are saying to them.
YouTube: There doesn't appear to be one main Colgate channel; it has several indicating it's still trying to figure out the best way to represent itself on the video site. Its most popular YouTube channel, branded as Colgate Oral Care, has 450 subscribers, 11 videos and 575,000 views. The last video was posted two months ago, and each video is, as one might expect, about educating people on how to take care of their teeth.
Mobile site: Colgate's mobile site, while optimized for mobile, is pretty much the same as its web-based site. Clicking on any of the introductory links on the mobile site's homepage brings you to a non-optimized website.
App: Colgate has several apps in the iTunes store. Colgate Smile Capsule lets you share and send photos to friends and family. Recharger, another photo app, lets you "give your smile an extra whitening boost." Other apps include a dental advice app, a Spanish-language app and Tooth-Fairy, a Colgate-branded game app.
Crest:
Facebook: Crest has 167,00 likes, with 4,000 people talking about the P & G brand. An in-depth timeline, starting at the company's founding in 1955, walks viewers through the history of the company, using old ads and articles to emphasize the brand's message of healthy teeth. Links on Facebook go to videos, photos, Winning Smiles (links to an Olympics campaign), 3D White strips (links to place to purchase strips), a large Crest information site, Life Opens Up project (a user-generated video contest) and Yuck Mouth (a place for children). Status updates are posted about once a day, and content includes the affirmational, inspirational, educational and promotional, each with some type of engagement included (e.g., asking a question of its fans).
Twitter: The toothpaste brand has 9,000 followers on Twitter and posts roughly once or twice a month. There appears to be cross posting from Twitter and Facebook, as tweets mirror what the company posts on Facebook. This is not a terrible strategy, but Crest should realize that Facebook and Twitter are, indeed, separate social networks. Tweets that aren't on Facebook are usually retweets of someone mentioning the @Crest handle. There are no @ replies, so engagement on the platform is minimal.
YouTube: The company has 900 subscribers for its 21 videos, which have been viewed 206,000 times. The most recent videos were uploaded a month ago. Product videos and its Life Opens Up Project, a contest where people upload videos "on how a healthy, confident mouth helped you engage with the world" (winners could win up to $25,000 and be featured on the Rachael Ray show) populate the YouTube page.
Mobile site: Crest doesn't have a mobile optimized site. Instead, we get the web-based version.
App: Crest does not have an app in the iTunes app store. It does, however, have a game app called Yuck Mouth, which is an app to make brushing teeth fun for kids.
Conclusion:
Social: It seems as if each company is still trying to figure out the best way of using social media to engage its audience and deliver on brand messages. But there needs to be one winner in social, so we give the victory toothbrush to Crest. Its use of Facebook's timeline, as well as its interaction with its fans there and on Twitter show it is the champion of the social space.
Mobile: As in social, each brand appears to be experimenting with best practices in mobile. But since Crest does not have a mobile-optimized site, while Colgate does, we award this portion of the battle of the brands to Colgate.
https://digiday.com/?p=15633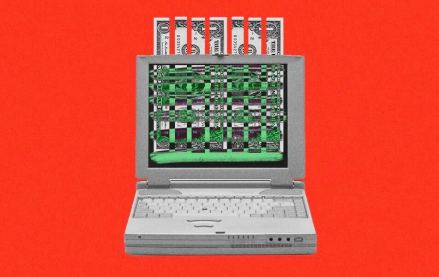 December 5, 2023 • 5 min read
Agency clients still see programmatic as an important part of their marketing budgets. But, overall, the uncertainty around programmatic could be causing them to lose confidence in online display ads as a marketing channel, and, as a result, agency clients are investing less in online display.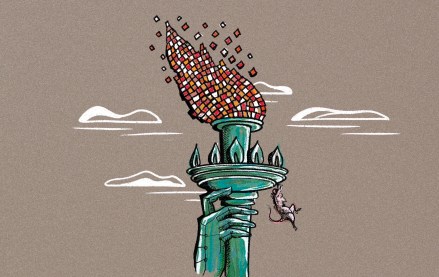 December 5, 2023 • 3 min read
There's a global AI race and different regulations in different countries might be slowing down – or speeding up – innovation. Here is a breakout of how regulations are being shaped on both sides of the Atlantic.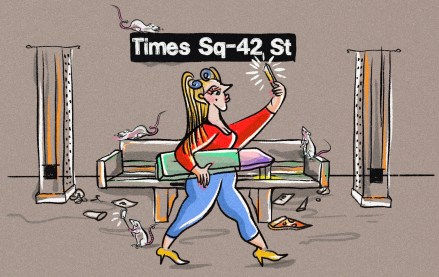 December 5, 2023 • 6 min read
Virality may mean something is simply viral within that niche rather than hitting a level like the Ice Bucket Challenge.