'Basically all the channels that we can be on, we are on': Why creator marketplace company LTK is rolling out its first national campaign
June 16, 2022 • 4 min read
•
•
As the creator economy is bursting at the seams, LTK is leveraging video across all screens to better stand out from the competition and garner a bigger share of shopper attention.
The digital advertising marketplace has become increasingly crowded, according to marketing and advertising experts. In response, brands like insurance startup Quility, Merrell footwear and Dr Teal's self-care have all given video advertising a second look, especially digital video.
LTK is a digital marketing platform, which allows creators and influencers to monetize their content via shoppable images. After a decade of mostly organic growth, that Dallas-based company has launched its first-ever national brand campaign to scale and garner a bigger share of audience. Efforts kicked off in May with paid investments in national linear television, streaming channels, digital and social video. It'll last throughout the year.
"We really ramped it in terms of that full-funnel mix and earnestly, we needed to nail the creative strategy to put that weight behind it," said Megan Tobin, head of consumer marketing at LTK, which was previously branded as RewardStyle and Liketoknow.it.
At present, upwards of 40% of LTK's marketing budget is dedicated to video while the remainder of the company's ad dollars are spent on digital and social media efforts. The brand also recently launched out-of-home efforts across various markets in the U.S., according to Tobin. It's unclear what LTK's video spend was last year as Tobin did not outline specific details.
Last year, LTK spent $91,400 on media, a significant decrease from the nearly $280,000 spent in 2020, according to Kantar. Those figures do not include social spend as Kantar does not track those numbers. Across Facebook and Instagram, the company spent $235,000 in 2021, per Pathmatics. In 2020, Pathmatics reports the company spent just $38,000 on Instagram alone.
The ads, which were created with Deloitte Digital, the company's creative strategy and media agency of record, are shoppable and feature actual LTK posts from creators. Meaning, a shopper can see an LTK digital ad's tagged creator and product and click to purchase.
For the last two years, influencer marketing and the creator economy has been expanding rapidly. Social media platforms have rolled out the proverbial red carpet with monetization opportunities and programming. Meanwhile, advertisers are expected to spend $4.14 billion on those partnerships this year, according to eMarketer.
To stand out in the increasingly competitive marketplace, Tobin says the 11-year-old company is casting a wide marketing net. "Basically all the channels that we can be on, we are on, because we really want to quickly grow awareness," Tobin said. "[Video is] one of the most meaningful channels in telling a story and a narrative that might be new."
Last year, the company was largely focused on organic growth with paid efforts going toward performance marketing and customer acquisition, said Tobin. But as the digital marketplace and social media have become increasingly crowded and more competitive, the company has launched bigger paid efforts. And smartly so, according to Jesse Nicely, svp of cultural strategy at Cashmere Agency, who says even the most viral digital stunt can only get a brand so far.
"While a good stunt can generate a ton of PR and a surge in awareness, having a solid paid strategy is probably the most effective way for most brands to consistently scale and boost brand awareness," Nicely said in an email response to Digiday. Per Nicely, LTK's efforts should have perhaps started even sooner.
As Gen Z and millennial shoppers spend most of their time online, paid video strategy can help with said boost, he added.
"If you want to connect with today's most engaged audiences, the Gen Z and Millennial consumers, you need to be considering how you're integrating video advertising into your media mix," he said.
The challenge most marketers face today is creating advertisements that balance entertainment with a sale, said Tobin. As the company continues to grow and expand, video will play a significant role with the most recent campaign continuing year-round and new work planned soon after.
"It's always been a noisy marketplace. It will just continue to get noisier as additional channels, platforms come on and we're all competing for attention," Tobin said. "It's just a time now where I think it's really important to get loud about our creators to scale."
https://digiday.com/?p=451541
October 3, 2023 • 2 min read
•
•
In episode four of the "Is This The Metaverse?" narrative podcast, Glossy international fashion reporter Zofia Zwiegliska spotlights the brand opportunity when it comes to fashion in the metaverse.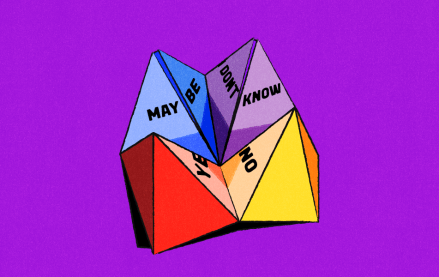 October 3, 2023 • 5 min read
•
•
Overall there's more due diligence from marketers when it comes to influencer marketing efforts now, according to marketers and agency execs, who say that there's been more rigor over the last year, and especially over the last six months.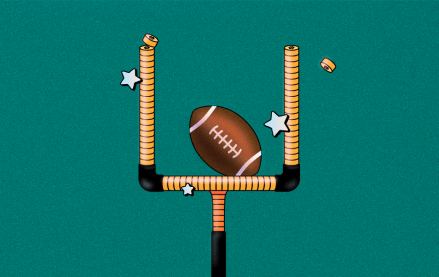 October 3, 2023 • 3 min read
•
•
The collaboration between the Los Angeles Rams and Snapchat goes back to 2020 as the Rams made became the first NFL team to conceive a Snapchat AR experience, affording fans the opportunity to virtually wear the team's recently unveiled uniform.