Barton F. Graf's Gerry Graf on learning to love rejection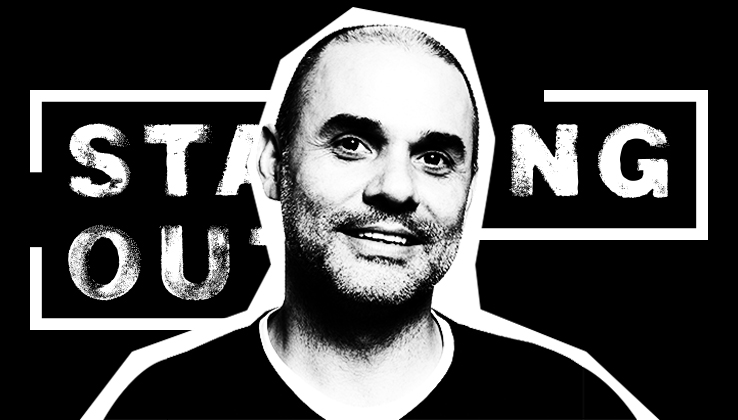 Gerry Graf is the chief creative officer and a founder at creative agency Barton F. Graf, who's worked at major creative shops like Goodby Silverstein & Partners, BBDO and Saatchi & Saatchi. On this episode of Starting Out, Graf discusses how rejection — a fact of life in advertising — has marked his career and more.
Subscribe: iTunes | Google Play | Stitcher | RSS
Ninety percent of a creative person's life is rejection. It's stock advertising. When you get an assignment, you go off on your own. You start coming up with ideas, and you personally kill half of all ideas. You're the rejector. Then, you go sit down with your partner. You start throwing back and forth ideas. If you're good, 90 percent of those will be rejected. Maybe if you're good and hard on yourself, you will write down one out of 10.
Then, you have to go to the creative director. If they're a good creative director, you come in with five to seven ideas; they're going to reject at least half. Now, you have three. Then, you go to the client. Your job is to create, and sometimes, it feels like the client's job is to reject.
It's easy and safe to say no to something. It's hard to say, "Yes, let's do that." Which is why when you go to people who are giving you the money to do it, it's mostly rejection again. The job you're paid money to do because you're supposedly better at it — coming up with ideas — you have failed at it. That's the life of a creative person.
I kept a journal when I worked at Goodby Silverstein. The third page says, "Oh, my God, I just sat in a room with Rich Silverstein." Then, I flipped through seven months down through the journal. It says, "That old hag does not know what he's talking about." So I developed this sense that if I'm hard on myself, if I put the work in, then if you rejected my idea, then you're an idiot.
Most ideas come from hard work. I was a stockbroker when I graduated out of college. When I moved to LA, I had bigger dreams. I think back to me on a bicycle with my portfolio, back in the old days going to every agency in Los Angeles and having them tell you, "These are horrible."
I met somebody, Ken Fitzgerald, a creative director, who pointed at one ad in my book, and he's like, "This one is good." He told me why this was good. "Do more of those. Call me back." Six months went by. When I did more of those, I went back, he showed the book to his boss, and his boss called Saatchi. In the early '90s, I didn't know what Saatchi versus Goodby was. Saatchi in '91 had this junior intern creative program, and I got into that. I remember the excitement of doing it. I was getting paid as a writer.
You have to work longer than somebody else on the assignment. You need to exhaust every option. There are easy filters to get closer to great. If someone else has done that idea, then it's dead. The funniest thing is you'll get a lot more rejection from clients because nothing you're going in with is safe. Try to push people. Get ready to say no. Get ready to dig a lot.
https://digiday.com/?p=276072