The reboot of a pop charity brand has already proven an unqualified success as Band Aid 30's remake of "Do They Know It's Christmas" raked in more than $1.5 million in the five minutes after it was first broadcast on the "X Factor" yesterday. Any concerns that a music-listening public accustomed to streaming or stealing their music wouldn't spend money on a cover of a 30-year-old song were instantly quashed.
"From what we're seeing now from iTunes, it's gone bonkers," a gobsmacked Bob Geldof, the event's organizer, told BBC Radio 4 on Monday. "Within four or five minutes we had a million quid."
The charity single repurposes the famous 1984 song of the same name, which was recorded to raise funds and awareness for famine in Ethiopia. This time around, the song, with reworked lyrics and a who's-who lineup of today's pop stars, is raising money in the fight against Ebola in Africa. It was recorded in the same studio as the original, which itself was released before some of the singers on the new version were even born.
"The original was much more of a phenomenon in the U.K. than here and I think this will be as well," said Billboard editor at large Joe Levy. "They've used online media stars to try to spread the message — specifically British YouTubers. It's full of some worldwide stars, but also some that haven't broken out of the U.K. yet."
Participating artists include Chris Martin, Sam Smith, Bono, Seal, Sinead O'Connor, Rita Ora, One Direction and more. Apple declined to comment on the number of downloads.
In the 10 days leading up to and including Monday, the terms "Band Aid" and "Band-Aid" were tweeted about 515,998, according to the social analytics firm Crimson Hexagon. The country that was home to the most social media mentions was, interestingly, Brazil, with 42,262 posts. The second largest showing was in the U.K., with 35,665 posts, and the third was the U.S. (28,666).
"Getting One Direction to record your single when they have their highly anticipated new album coming out is much to your advantage," said Levy. "It speaks to how highly regarded this event is. The genereational pull of this — there are two or three generations of stars in the room — is interesting. "
Of course, Band Aid is not a brand without its naysayers. Geldof told the British press that the singer Adele declined to participate. Blur and Gorillaz frontman Damon Albarn criticized the effort as well-meaning but patronizing to Africans.
"There are problems with our idea of charity, especially these things that suddenly balloon out of nothing and then create a media frenzy where some of that essential communication is lost and it starts to feel like a process where if you give money you solve the problem," Albarn told Channel 4 News. "Really, sometimes giving money creates another problem."
Similar criticisms were leveled at the superviral Ice Bucket Challenge earlier this year.
Indeed, the original version of the song included ungainly lyrics that could charitably be described as potentially offensive. In the original, Bono sang the line, "Well tonight thank God it's them instead of you," which Bono himself has said he "really, really loathed." The unfortunate lyric has been replaced. "If ever a song needed rewriting it was this one," Levy said.
Not that this was the first stab at a redo. In 2004, Band Aid 20 rerecorded the song to raise money to benefit the Sudan's Darfour region. The song went straight to No. 1 in the U.K. charts, but made little impact in the U.S.
"I was unaware of the 20th anniversary reboot," said Levy. "So I would say if this brand has got legs, they are not all-powerful and without occasional cramping."
Maybe so, but these legs are about to go from a steady trot to an all-out sprint: Further charity singles are set to be recorded in the U.S., France and Germany, with Daft Punk and Carla Bruni among those said to be involved.
Homepage image courtesy of Band Aid
https://digiday.com/?p=96396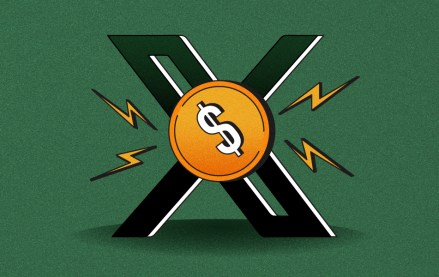 December 4, 2023 • 4 min read
Less competition for ad inventory means lower prices, but at the cost of associating with a platform facing ethical challenges.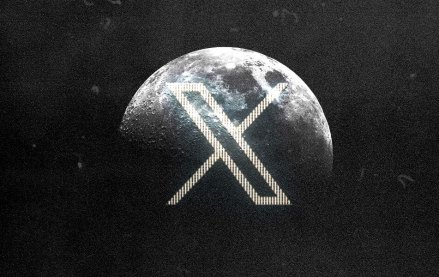 November 30, 2023 • 4 min read
In the packed DealBook conference in New York yesterday, owner Elon Musk bluntly told them to shove it.
November 30, 2023 • 2 min read
WorkTok, or CareerTok, is in full force. Combined, those hashtags on TikTok have over four billion views and it is benefiting Gen Z.