GE was a pioneer in brand content with the "General Electric Theater" series from the 1950s, a primetime TV show once hosted by Ronald Reagan. More than 50 years later, the brand is returning to its roots as the co-producer of a new cable show, "Breakthrough," which explores the scientists and innovators pursuing advancements that will change people's lives.
On Sunday at 9 p.m.ET, GE and National Geographic Channel premiere the six-episode, hourlong program. While the GE branding is kept subtle, there are certain episodes that lean heavily on the brand's massive resources. The first episode, about pandemics, features GE's mobile labs that can be dropped into locations where there are epidemics of certain diseases.
"We've gotten carried away on this kind of, 'the brand can't show up or somehow they've tainted the product'," said Beth Comstock, vice-chair at GE who recently handed the CMO reins over to Linda Boff. "And as marketers, we've done it to ourselves."
Each episode is directed by a well-known director and narrated by an actor (participants include Ron Howard, Peter Berg, Brian Grazer, Jason Bateman and Paul Giamatti.) The show focuses on specific science breakthroughs, including advances in solving pandemics, cyborgs and how the brain works. The series is co-produced by Howard and Grazer.
The term "branded content" comes with its burdens in that it's competing with lots of other content around it. "You've put us in a category where we have to work harder, content has to be better than everything around it for someone to click on it," said Comstock. "We've trained people to accept that branded content is inferior. And I don't like being defined like that."
Courteney Monroe, CEO of the National Geographic Channel, said that a lot of the episodes were done without GE's resources, though. "Had GE come to us and said, 'let's do a big branded infomercial,' we would have said 'No,'" she said. "There are even episodes with no GE scientists in there."
Monroe said that GE and National Geographic Channel share an interest in science. "We didn't want to go the traditional way of partnering with a 30-second spot," she said. "We want to be the world's leading destination for breakthrough science content, and we want to tell high-quality, scientific stories."
The series starts airing Sunday on National Geographic and the first episode will be available on NatGeoTV.com and GE Reports, the company's blog. The brands will also embed the series for viewing on banners on websites including Motherboard and reddit. The idea is to go where the public is and connect with a broader audience, according to National Geographic.
"GE Theater stood as a benchmark of great storytelling, and we're all about that," said Comstock. The brand has in recent years tried to appeal to consumers in a decidedly human way, through Vines that show cool science experiments, for example. "We treat everyone as a consumer of content," said Comstock. "We've made great progress in redefining our company as a technology, digital, industrial company."
Photo courtesy National Geographic Channel 
https://digiday.com/?p=143834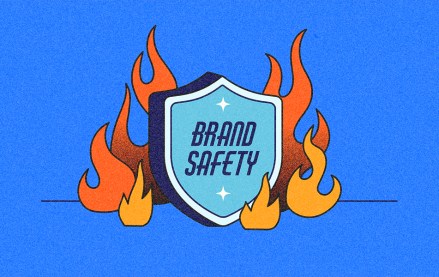 November 28, 2023 • 6 min read
"Major brands' search ads can appear on piracy, pornographic and sanctioned websites," research claims.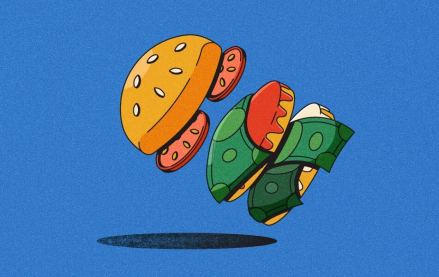 November 28, 2023 • 6 min read
As more influencers look to get into food content creation, brand opportunities are following.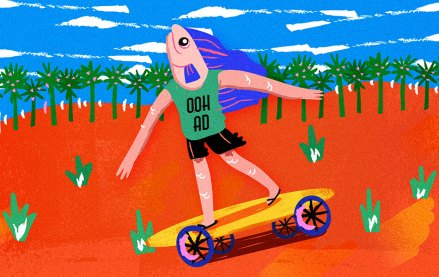 November 28, 2023 • 7 min read
As major marketers like Maybelline experiment with faux OOH, more marketers are open to the idea.