Advertising award shows have a spotty gender-balance record
April 20, 2014 • 5 min read
•
•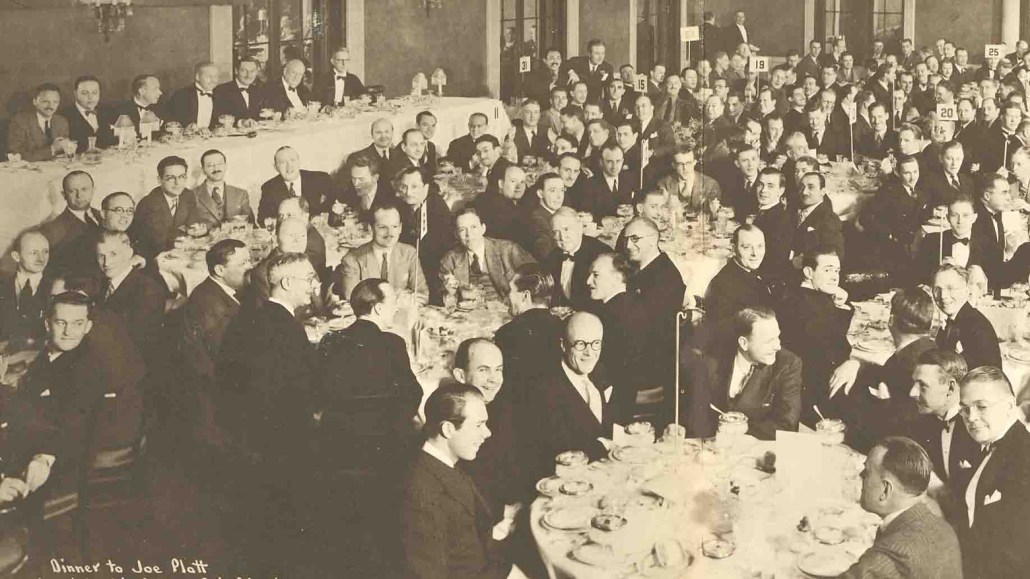 Last spring, Cindy Gallop hosted the 92nd annual Art Directors Club Awards in Miami. Before Gallop took to the stage, a picture was shown of the ADC when it was founded in 1920. It was a black-and-white photo of all men.
"I hadn't intended on speaking about this, but when I saw that photo, I took that as an opportunity to highlight the ridiculousness of the situation," said Gallop, founder of IfWeRanTheWorld and former chair of BBH. "It was a sea of all white men then, and nothing has changed."
It didn't take long after that awards ceremony for Ignacio Oreamuno, executive director of the Art Directors Club, to decide he wanted to actually do something to correct this imbalance, and not just for the ADC awards but for all of the industry's award shows. So six months ago, he launched the Let's Make the Industry 50/50 Initiative, a call to action for all of the ad industry's awards to make their juries have an equal number of men and women.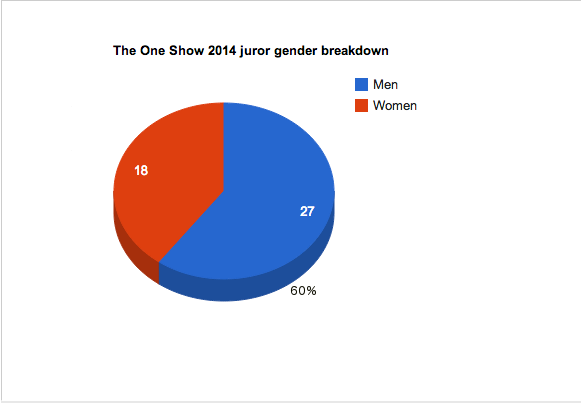 "I got pissed off and said let's just do it, and I called every awards show in the industry and told them we have to do this, we have to make juries 50/50," said Oreamuno. "The ADC did it right away, but it has to be done unilaterally — then we can let go of the steering wheel."
It's no secret that the industry's awards show juries have historically been male dominated. The industry as a whole is still very male dominated. The dearth of women at the top of creative departments is an issue that has gotten more attention recently thanks to programs and initiatives like The 3% Conference for female creatives.
"There's a chicken-and-egg problem in this industry," said Oreamuno. "Judging is a very important part of a creative director's CV, but awards shows have historically looked at other awards show juries for judges. That's how the lists get made and that's why it's been mainly men. The issue isn't that there aren't enough talented women out there; they just aren't being invited to judge."
While Oreamuno is aware that there aren't enough female executive creative directors, he doesn't see it as an excuse to not to have more women on juries. It just means award shows have to do extra work to seek out up-and-coming female talent and put them on the juries. The result of making juries 50/50 will not only improve the judging experience but will also give other women a chance to get in the door and make it to higher-level positions in the agency world.
"If a top agency is looking to hire a creative director, they are going to look for someone who's judged a lot of shows," said Oreamuno. "If we have all of our juries 50/50, it will put more women in the spotlight, and when CEO's are looking to hire, they can find people from our juries — award shows have power to help determine which women will help run the next agency."
And yet, at least according to Oreamuno, many in the industry are perfectly happy with the status quo.
"I got told by major agencies that it was a stupid idea — it was hard to hear from our peers and other shows that they didn't want to join," said Oreamuno. "One woman even said, 'I want to get to the jury room because of my work, not because of my vagina,' but that kind of thinking is flawed too."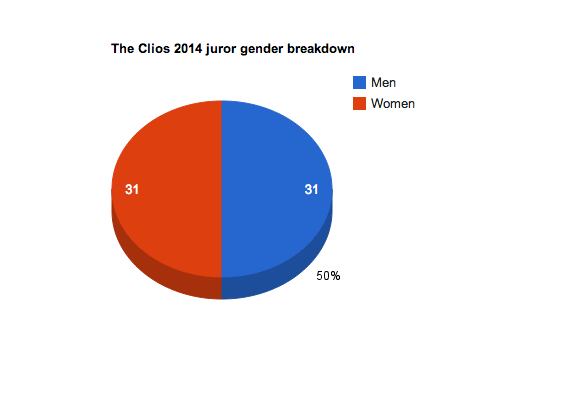 Kevin Swanepoel, president of The One Show, admitted that The One Show — which has not joined the 50/50 initiative — doesn't have a 50/50 jury yet but is close (60 percent male), but he hopes to get there and is also focusing on overall diversity of its jury.
"It's always been top of mind for us to create gender equality on our juries; the 50/50 initiative, however, the way it was launched, was tough because we were told the day before they were launching," said Swanepoel.
Swanepoel cited The One Show's thorough and "the most democratic" selection process as the reason for not implementing the 50/50 initiative immediately but did acknowledge the importance of giving up-and-coming female creatives a way to break into the industry.
Still, there are glimmers of hope. Awards shows like the Clios have fully embraced the initiative and have already implemented a 50/50 jury split. But others still have a ways to go, like, for example, the Cannes Lions. It still has a male-dominated jury (71 percent) but says it will be launching its own women's initiative in the coming weeks.
"Women have the majority of the of purchasing power out there and they should be in every room, whether it's the creative side to the business side, to anything," said Nicole Purcell, president of the Clios. "We've always wanted to have more women on the jury, and this is the first year we've finally been able to do it."
While it may take extra work for industry awards to make 50/50 an immediate reality, there will be benefits for not just women but for everyone in advertising.
"I would never go back to having a bunch of guys; it would decrease the quality of the judging. Women bring the conversation to a higher level than when it's just men," said Oreamuno. "This is not about sex; it's not about feminism or equal rights; it's about the work and the business — we will make more money and be more successful and do better work if we are in a balanced industry."
https://digiday.com/?p=72325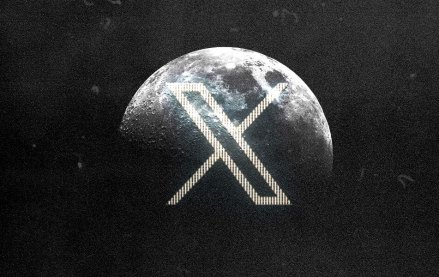 November 30, 2023 • 4 min read
In the packed DealBook conference in New York yesterday, owner Elon Musk bluntly told them to shove it.
November 30, 2023 • 2 min read
WorkTok, or CareerTok, is in full force. Combined, those hashtags on TikTok have over four billion views and it is benefiting Gen Z.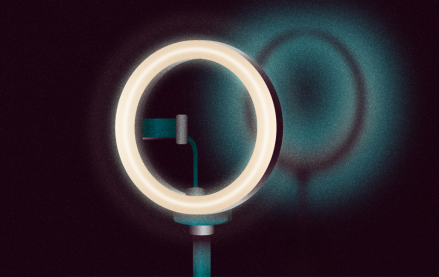 November 30, 2023 • 5 min read
In this week's Digiday+ Research Briefing, we examine how brands have been upping their TikTok investments this holiday season, how Lyft and the MSG Sphere are positioning themselves as ad opportunities beyond OOH, and how publishers are committing to building their events businesses in 2024, as seen in recent data from Digiday+ Research.