Pop-up shops have experienced a burst in popularity thanks to DTC brands, and they're now becoming an important part of major retailers' playbooks. The latest is AT&T, which is underpinning a giant physical expansion of temporary pop-ups.
The company said Thursday that it plans to roll out 100 pop-ups over the next year, part of an ambitious 18-month plan to add 1,000 new stores across the U.S. AT&T is using pop-ups to reach customers in areas where it's under-represented, which includes rural areas and high-density urban centers. Since physical locations are where most of AT&T's sales take place — even when customers research products online — pop-ups are a safe bet to extend its reach, get to know new geographies and test new products.
"We need to be more represented in [urban] areas that are more dense, like up and coming condo and apartment communities that we see as more attractive to the younger generation," company spokesman Tyler Jacobson said. "Our approach is to to build out our digital, and grow that — [but] we know that most customers start online but we also know that most customers finish in the store."
AT&T's 5,300 physical stores are important assets to grow sales, particularly when customers get opportunities to talk to associates and play with devices before proceeding with a purchase. Pop-ups, which can be up and running 60 days after a lease is signed, add a level of physical comfort to a customer who may be comfortable carrying out most of the transaction online. Beyond pop-ups, AT&T is also rolling out mobile stores, or stores on wheels it can quickly deploy to events and crisis areas. Pop-up stores can be profitable due to low overhead, and because they're temporary, they let the retailer the manage risk of low traffic.
To evolve its branch growth plans, including its pop-up strategy, AT&T consulted across the retail industry, including banks, and with direct-to-consumer glasses retailer Warby Parker, Jacobson said. In recent years, pop-ups became popular among online-only retailers because they recognized that a physical presence, coupled with technology, was the recipe to build long-term relationships with customers. AT&T is also building out its tech offerings in its physical stores including experimentation with self-serve kiosks and a soon-to-open cafe-style Seattle pilot store where customers can carry out most tasks using their phones.
Despite the experimentation and outreach opportunities pop-up stores offer, the temporary nature of them can be a risk for retailers. Joseph Einhorn, the founder of the social-selling marketplace Fancy, recently told Digiday that the investment on "temporary" pop-ups may take away from the customer experience.
"We did so many temporary stores – about 20 – that we got to a point where we realized we were spending so much time and energy on things like negotiating leases, dealing with construction, installing light fixtures, setting up WiFi, hiring staff, just to shut it all down and start from scratch again. That takes away from the important things, like customer experience," he said.
For AT&T's part, Jacobson said the pop-up shops offer the company the flexibility to get to know a neighborhood. They let the retailer test traffic; if after a few months, the store isn't generating enough activity, the company can quickly move it to another location. By contrast, if a pop-up shop is generating significant interest from customers, it can be kept open for a longer period, he said.
AT&T said the move was based on its analysis of customer traffic patterns, both at stores and online. The company said the "significant" expenditure on the physical branch plans (it wouldn't say how much) was worth the investment because of the importance of the physical store in the customers' journey to making a purchase. It emphasized that AT&T's physical presence will grow alongside, and not at the expense, of its investments in digital tools to communicate with customers.
A physical presence — even a temporary one — is a differentiator from online-only retailers. Bill Friend, vp of Fluent Commerce, a company that develops e-commerce platforms for retailers, said physical locations make sense for AT&T because electronics purchases, like furniture, are high-cost items that customers often want to try out in person.
Moreover, the timing of AT&T's plans — coinciding with Apple's new iPhone launches — also lets it use pop-ups to take advantage of renewed consumer interest, argues Andrew Lipsman, e-commerce and retail analyst at eMarketer.
"With a strong economic backdrop and a big phone upgrade cycle looming, it's smart to put your brand in position to capitalize," he said. "The pop-up store concept means having the flexibility to strike while the iron's hot but reduce the footprint as needed if consumer demand starts to soften from where it's at now."
https://digiday.com/?p=304164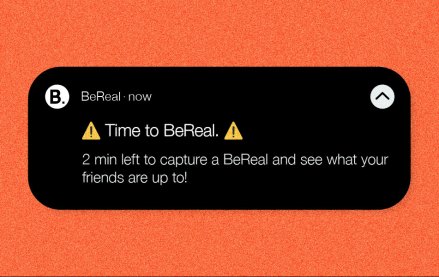 October 4, 2023 • 4 min read
•
•
BeReal launches its first global campaign, hoping to drum up buzz with users. Now, marketers are reconsidering the app.
October 4, 2023 • 7 min read
•
•
There are still those who believe that AR has a place in the marketing funnel, however big or small right now.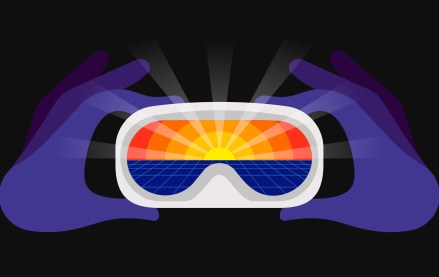 October 4, 2023 • 3 min read
•
•
With Pokémon Go revenues falling year-over-year, Niantic, its developer, is looking beyond its popular augmented reality game to generate profits.