Furniture brand Article is building an in-house delivery operation
January 25, 2019 • 6 min read
Online furniture retailer Article has launched Article Delivery Team, a last-mile order fulfillment program that gives the company more control over what happens when items make the final journey to customers' homes.
To do so, the company bought nine delivery trucks to fulfill orders in the areas around two of its warehouses, in New Jersey and Los Angeles. Each truck is assigned a team of five drivers that double as customer service reps for Article. Part of the experience of shopping Article, the company claims, is the full delivery service. The drivers bring the items inside and set it up, and are there to answer any questions. By owning that last-mile delivery, Article can also better control, and have better communication with customers about, delivery windows and arrival times, said Article co-founder and CEO Aamir Baig. On average, ADT delivers orders two days faster than the company's delivery partners, and with it, the retailer offers next-day delivery in its markets.
Owning in-house delivery is an expensive game that is off the table for most young retailers, reserved instead for the Amazons and Walmarts. But, Baig claims Article's in-house system is more cost effective than working with a third-party partner. He also said the company was profitable; in 2017, Article did $100 million in revenue, according to the retailer.
"We're able to do this internally because we're eliminating a middle layer and replacing it with better service, shorter delivery windows, on-time appointments and better staff," said Baig. "To get that level of service through a partner, it typically costs way more."
Handling logistical hurdles, like last-mile delivery, returns and fast shipping, is set to separate the digital businesses that can hack continued growth, and those that will cave from the pressure. The high cost and high stakes associated with these utilitarian challenges can sink a budding business, no matter how snazzy the marketing strategy.
Article wants to offer something more compelling to customers through its high-touch delivery, set up and customer service department wrapped into one than the Amazon approach of efficiency above all. It plans to scale ADT to more cities in the next 18 months, in places where it has high customer penetration, like Toronto, Boston and Washington, D.C. It's this end-to-end customer experience, said Duncan Blair, Article's director of marketing, that keeps it defensible from Amazon. It's getting faster at delivery: 80 percent of orders are delivered in under two weeks, 30 percent are delivered in under one week and next-day and same-day delivery are part of the ADT plan. And by controlling the experience in-house, Baig believes there will be a halo effect on business. It also makes the business smarter: Article also built technology to optimize best truck-packing arrangements, delivery routes and inventory buys based on warehouse orders. "We see this as a gateway to perfecting the business," said Baig. — Hilary Milnes
How Amazon could become brands' savior, on the back end
Not all brands are buying delivery trucks.
Digital brands that have made big front-end impact through Shopify sites and Facebook campaigns still have to cater to customers' exceedingly high expectations around free and fast shipping, free and easy returns and all-around premium customer service. It's expensive, especially for brands who have to prove to investors they can turn a profit in the foreseeable future.
Like so many other facets of retail, the road may eventually lead to Amazon. Amazon's multi-channel fulfillment business lets sellers (both those on and off Amazon's marketplace) store, pack and ship orders through the company's vast network of warehouses. Forking over such a critical piece of business to Amazon isn't ideal, and according to founders of online brands that Amazon has pitched on the program, it's not cost effective. But as startup brands struggle to keep growing or achieve profitability, shipping and delivery might be the easiest corner to cut to save costs.
According to an Amazon product manager, the steep cost of Amazon's multi-channel fulfillment is meant to keep funneling brands into the Amazon ecosystem, where Fulfilled by Amazon is cheaper. But as more and more of retail's digital class needs to keep up with increasing logistics costs, a Shopify-for-supply-chain model will swoop in to seize on the vulnerability.
And no company is in a more prime position to do so than Amazon. — Hilary Milnes
Food delivery falters
Startups set up around quick and efficient delivery are finding that VC investments aren't enough to secure business. Food delivery startup Munchery and a host of other companies in the food-delivery field couldn't make it work. Food delivery businesses are developing solutions looking for problems, analysts say.
"I think the issue with Munchery was that at the end of the day, they were just a restaurant with a really large delivery zone and no wait staff or seats. It's a tough model," said Forrester retail analyst Sucharita Kodali. "Last mile delivery is really expensive and restaurants make money on lots of throughput and volume with razor-thin margins."
It's an area where large grocery businesses have the home-court advantage.
"The grocery retailers out there are partnering with the likes of DoorDash and Deliv and are delivering ready-made meals at a lower cost," said e-commerce platform Mercatus CEO Sylvain Perrier. "There's so many of these [food delivery startups] we don't know who they are — the market is overcrowded." — Suman Bhattacharyya
DTC TV by the numbers: UK edition
Digiday U.K. brands editor Seb Joseph unpacked the money flowing from Facebook to TV ads in the U.K. According to data from eMarketer and GroupM, brands are spending less on Facebook and more on TV ads as the more traditional format becomes easier to trace.
According to eMarketer, in 2018, brand spend on Facebook increased 27.9 percent, to $3.8 billion.
But, that growth is projected to taper off. In 2019, eMarketer predicts that the growth rate will slow to 23.5 percent, to $4.5 billion total.
TV is on the rebound: According to GroupM, spend is expected to increase by 1 percent, to $5.7 billion.
The answer is in addressable TV ads: Channel 4 sees 80 percent of its total digital revenue comes from addressable ads on video on demand service.
Its programmatic marketplace, meanwhile, accounts for a third of digital revenue. In 2017, Channel 4 made $162 million in revenue.
What else we've covered
Like other legacy retailers, Macy's has been in a bind, struggling to make up for falling foot traffic with online sales. To do this, it's been working on a 2-year-old "North Star" turnaround strategy that rethinks inventory, experience and technology.
Artificial intelligence for media buying remains a far-off dream.
Publishers seeking to grow commerce revenue are increasingly looking to influencers, not just as sources of marketing and distribution, but as creative partners as well.
Faced with rising logistics costs and squeezed by competitors including grocery delivery companies as well as restaurant delivery companies, a host of food delivery startups are shutting down operations.
https://digiday.com/?p=319821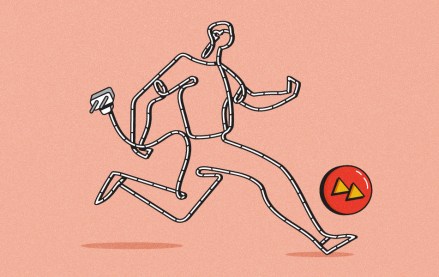 September 22, 2023 • 4 min read
Women's sports are having a moment. Brands, media companies and agencies are looking to get in on the action.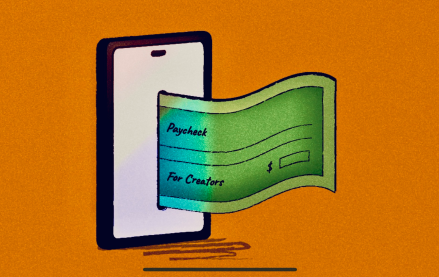 September 22, 2023 • 6 min read
The Hollywood strikes were supposed to be a game changer for many of them, but the situation hasn't quite lived up to the hype.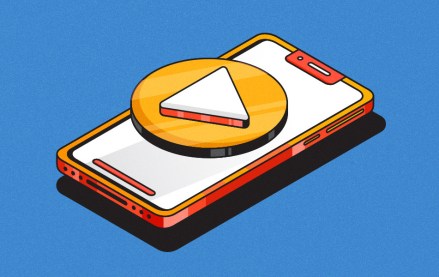 September 22, 2023 • 5 min read
Given the rise of short-form video, agencies that focus on the format, rather than specific platform expertise, will reap the rewards.