The Under Armour guide to building an underdog brand that beats Adidas
October 15, 2015 • 4 min read
•
•
Under Armour's full-court press has propelled the athletic-wear brand past Adidas in the U.S. and put Nike squarely in its sights on the world stage, according to analysts at Morgan Stanley.
Shares for the company may be trading down at present with the news that its COO and CFO Brad Dickerson will be stepping down, but it is expected to touch $20 billion in revenue by 2025. The Baltimore-based company is also growing at a pace faster than both Nike and Adidas — the two biggest sportswear companies in the world — and will become the third-biggest global sportswear brand in the next decade.
Under Armour has not only been a frontrunner of the so-called athleisure trend but has also succeeded building a passionate online community around itself through its investments in technology and integrated fitness apps. Its strong brand messaging through campaigns like "I will what I want" has also touched a chord.
"The core message of the brand beyond great products is about believing in the power of your own will," said Julian Cheevers, group account director at Droga5, who works on the Under Armour account. "That's the story that we see expressed in different and relevant ways."
Here, then, is how Under Armour built its powerful brand:
By having a clear brand positioning
While it has grown remarkably since it first started in 1996, Under Armour has retained its underdog spirit. This is reflected in its brand positioning, best exemplified in its "I will what I want" spot featuring Misty Copeland, the first black woman to be promoted to principal dancer in the American Ballet Theater's 75-year history. 
"Under Armour has an underdog spirit that sets it apart," said Cheevers. "That authentic, young attitude and competitive spirit feels both honest and powerful, and we look to leverage it when creating advertising for Under Armour."
According to experts, that positioning not only sets it apart from its competitors but also makes it more alluring.
"It is a very democratic positioning," said Erich Joachimsthaler, CEO of Vivaldi Partners, "Everyone can buy into it, and it is the key to the brand's success."
By pioneering consumer tech
Under Armour, according to founder and CEO Kevin Plank, has always been a technology company that has focused on creating compression shirts that reduce injury risk and using synthetic fabrics that control sweating. The brand has also leveraged tech to build passionate online communities around fitness and its products, becoming a daily part of their lives.
Within the past two years, Under Armour has shelled out more than $700 million to acquire exercise app MapMyFitness, calorie-counting app MyFitnessPal and European fitness app Endomondo. With 62 million people logging on to one of its apps at least once a month, Under Armour now controls the world's biggest digital health platform. And it's a good bet — with analysts estimating that two-thirds of Under Armour's growth over the next couple decades will come from its international sales and digital fitness apps.
"Brands that help connect people with similar passions are providing far more than utility — they are facilitating relationships among people who care about the same thing and helping them create communities," said Jamie Gutfreund, CMO at Wunderman. "Under Armour gains the halo effect for enabling their brand fans – that's a very powerful platform to create."
By focusing on women
For the longest time, women were an afterthought when it came to sports brands. That changed with brands like Lululemon Athletica and Under Armour, which have prioritized the category — forcing Nike to follow suit. Under Armour has ditched the industry's condescending habit of "shrinking it and pinking it" for the last several years in favor of genuine efforts to cater to women, including products such as HeatGear line of sweat-wicking sports bras and cotton fleece bottoms among others.
"I will what I want" was an empowering women-centric campaign that went beyond Misty Copeland, also featuring supermodel Gisele Bündchen, skier Lindsey Vonn and tennis player Sloane Stephens.
"They made sure their products were held to the same standards as the men's products, and they also realized that they shouldn't treat women and differently than men," said Gutfreund. "To them, 'fempowerment' is not just a tagline but a philosophy."
By appealing to a younger demographic
Under Armour has also targeted millennials and Generation Z in savvy ways through both trendy athleisure lines and by sponsorships of college teams at schools like Northwestern and Temple.  
"They were able to really ride the athleisure trend that's been really hot in recent years," said Sucharita Mulpuru, analyst at Forrester. "They appear to be dominant in apparel for team performance athletics — so really dominant in school age activities. I see the other brands less there."
By winning on social
Under Armour handles social in-house, so as to engage in real time around games and events. This provides the brand an opportunity to be a natural part of sports conversations and to connect with fans through its athletes. It has over 541,000 followers on Twitter and 3.8 million fans on Facebook.
It has also effectively employed the power of social in several campaigns, like the "Ultimate Intern Program," through which it recruited two interns for its marketing team from over 5,000 applicants on Facebook and Twitter.
Homepage image via Under Armour.
https://digiday.com/?p=140790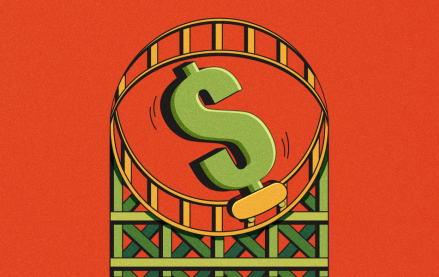 December 7, 2023 • 5 min read
In this week's Digiday+ Research Briefing, we examine the challenges facing programmatic advertising, how publishers, brands and retailers are giving up on X, and how publishers and brands are rapidly increasing their use of AI, as seen in recent data from Digiday+ Research.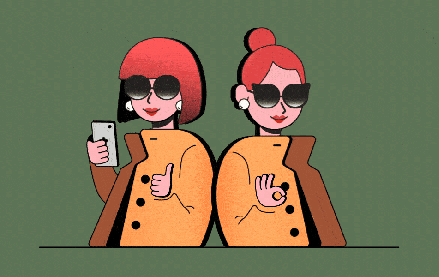 December 7, 2023 • 4 min read
The creator economy is on its way to becoming more like the programmatic market than many advertisers realize.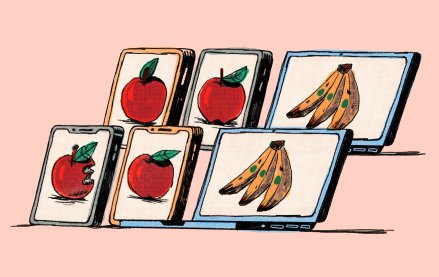 December 7, 2023 • 3 min read
Marketers for major CPG brands in particular have been managing a trickier relationship with those retailers.