Anatomy of a brand crisis: How Eos went from being hot to not
August 24, 2016 • 4 min read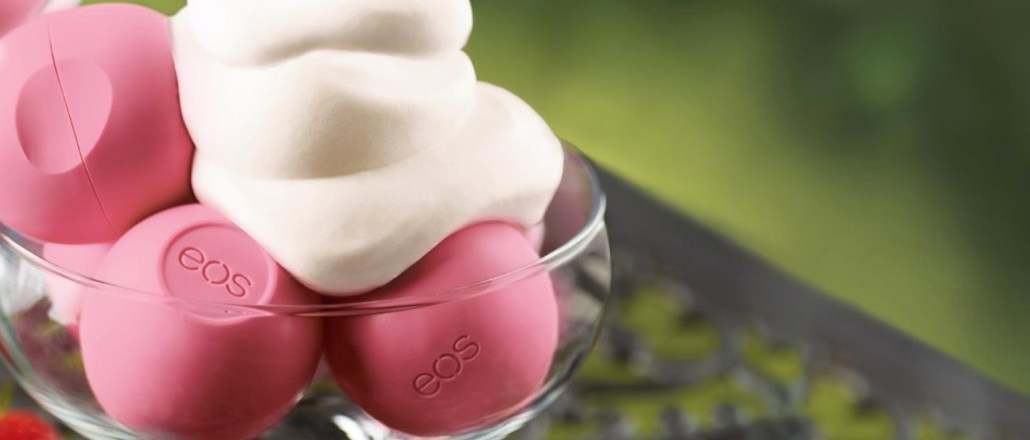 There are cracks in the eggshell of Eos's brand.
At its peak in 2013-2014, the colorful, egg-shaped lip balms were popping up everywhere — from Miley Cyrus music videos and Kim Kardashian tweets to practically every millennial's tote. But a string of lawsuits earlier this year claiming the lip balms cause blisters and rashes bruised the brand. Social media sentiment about the brand — built on the back (and lips) of celebrity endorsements — nosedived.
"When Eos burst onto the scene, the beauty category was ripe and ready for its level of innovation — both from a product and marketing perspective," said Matt Rizzetta, CEO of brand communications agency North 6th Agency. "But Eos's brand equity has been majorly diluted now."
Here is a rashes-and-all breakdown of what made the once-smooth sphere lip balm seem suddenly, well, chapped. In many ways, it was a victim of its own early runaway success:
Social media backlash
Eos became the center of a controversy when customer Rachael Cronin filed a class action lawsuit against the brand, stating that the lip balm caused her lips to suffer from "severe rashes, dryness, bleeding, blistering, cracking and loss of pigmentation." But she wasn't the only one. Cronin's lawsuit was the first among nine others.
The negative attention snowballed rapidly, sparking a frenzy on social media, with more people sharing similar stories. "The viral frenzy in the aftermath of the lawsuits and the sheer number of damning pictures really hurt them," said Jason Goldberg, svp of commerce and content practice at Razorfish.
The brand was quick to react, personally responding to and assuring as many concerned customers it possibly could but could not contain the damage. According to the Google Trends dashboard, interest in Eos is at its lowest at present since November 2012.
"It is ironic that social media was what gave Eos its tremendous reach and was ultimately also what ended up working against it," said Goldberg.
The brand, however, doesn't think the lawsuits have impacted it much. "Our consistent adherence to these high standards has a been a core element of our continued growth since 2009, and we have not seen any measurable impact on the brand," said Joahne Carter, Eos' vp of U.S. marketing.
Over-reliance on influencer and social marketing
Eos was a pioneer of influencer marketing, forging partnerships with heavyweights like Miley Cyrus and Kim Kardashian among others. While the former featured the product in the music video for her song "We Can't Stop," the latter tweeted about the balm's apparent benefits during her pregnancy. It has also cultivated a remarkable social media presence, with over 6 million Facebook likes and 1.7 million Instagram followers.
Pregnancy lips…. @EOS to the rescue! LOL https://t.co/1da6CWjOW9

— Kim Kardashian West (@KimKardashian) May 28, 2013
"Women who use our products feel like they're members of a community — which naturally gravitates to social media," said Carter. "Eos is a brand that invites participation from women everywhere — to share the products' social currency and the instant connection of the Eos experience, both online and offline."
While this was the recipe for its initial success, it's not always sustainable. No celebrity or influencer, after all, will want to be associated with a brand that's making news for the wrong reasons and risk losing their credibility and authenticity. Indeed, the silence of previous celebrity Eos friends was deafening. Nobody loves you when you're down and out.
"Eos relied too much on its big-name partnerships, which ended up backfiring," said Razorfish's Goldberg. "Influencers can't afford to take the risk of associating themselves with a brand with a tarnished image."
For North 6th's Rizzetta, the right response by Eos would have been to turn the attention away from its products, to thought leadership and philanthropy. "When you're trying to rehabilitate a brand, those strategies are more effective than celebrities."
Its ubiquity
Eos' vibrant, spherical balms brought a breath of fresh air to the lip balm category, where prior to its debut, most brands were indistinguishable. Its bright, crayon-colored packaging made the balms instantly recognizable and also offered users a rainbow of assorted flavors. But unfortunately, the lip balms were so unique that they spawned innumerable spin-offs, with everyone from makeup giant Sephora to ad tech firms coming up with their own versions. That, coupled with how ubiquitous the brand had become thanks to its celebrity backing, ended up becoming a curse, rather than a blessing for it.
"The brand sought to upend the category and empower more customers," said Rizzetta. "But it became too big too quickly."
https://digiday.com/?p=194583
September 27, 2023 • 10 min read
Digiday+ Research assesses how brands and influencers are using Shorts to reach new audiences and what types of Shorts videos create the most buzz for marketers.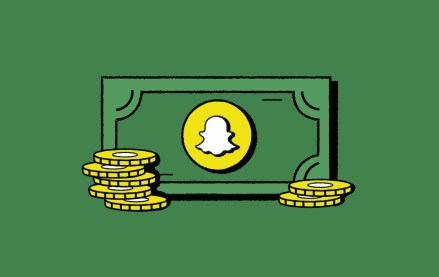 September 27, 2023 • 4 min read
Yesterday, Snapchat marked its return to in-person agency roadshows, sending company representatives to Horizon Media's Manhattan office to showcase a Snap-designed video game intended to capture the essence of what it's like to work at an agency — and how Snapchat can be part of the process.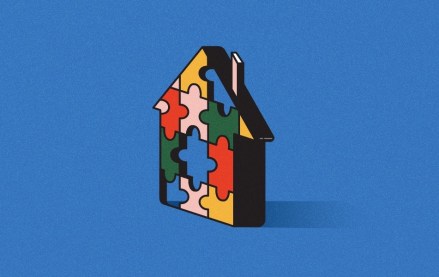 September 27, 2023 • 5 min read
As in-housing settles in as a mainstay, some marketers push for complete control.