When it comes to mobile, many brands are still in the experimental phase, dabbling with apps and check-ins, unsure exactly of the return on their efforts. American Express, however, is plowing head with a mobile strategy, like its social efforts, that's deeply rooted in measurable sales.
American Express initially got into the targeted deals and offers service on Foursquare and Facebook last year and on Twitter earlier this year. The company was praised for effecting social media ROI. These let consumers redeem deals and offers served to them on Facebook, Twitter and Foursquare by loading them onto their cards. Now the financial giant is taking it a step further, offering card holders mobile deals within the American Express iPhone app.
The cornerstone of its mobile efforts is the brand's homegrown Smart Offer technology, a mobile offer engine within the app recommends and ranks relevant offers in real time for U.S. card members based on their spending history and location. The mobile offers are built upon American Express' Smart Offer APIs, which enable couponless offers. The technology also enables American Express to provide detailed reporting on deal redemption and customer loyalty to help merchants design their digital marketing programs. It yields what AmEx is calling a consumer's "spend graph."  This mobile experience will pilot via the new "My Offers" feature on the American Express iPhone app.
Recommended local offers fueled by large and small merchants will be concentrated in Los Angeles and New York with an overlay of offers available nationwide. To claim these deals, card members need to download or update the American Express iPhone app. The app lists offers based on relevance. The app will also send consumers push notifications to alert them of deals near them and also to remind them that a particular offer is expiring soon. As with the social offerings, consumers can redeem an offer by loading it to an American Express card and then using the card to make the purchase. Savings are automatically delivered via a statement credit within three to five days.
"The big picture here is, we are very much dedicated to connecting buyers and sellers and being the reason why a customer chose to go to a specific merchant," said Luke Gebb, vp of global network marketing at American Express. "So this is obviously about making both merchants and card holders happy. But it is more than just that. More transactions on our network obviously also means more money for us."
For its larger merchant partners, AmEx is moving to the performance marketing model. Large U.S. merchants will pay AmEx a percentage on all of the business they get as a result of the offer. Small businesses will not have to pay AmEx for any of the business they get through the deals.
AmEx looks into the transactions happening with merchants in its network. It then comes up with a score based on those transactions. Let's say there are two restaurants in a neighborhood. One is a small neighborhood hangout, while the other attracts tourists from all over the world. A local consumer who shops at the local hardware store would be served a deal from the neighborhood restaurant but not from the touristy place, even though it is nearby. Location does not always mean accurate targeting. American Express feels that using location, along with purchase history will ensure that offers are served to the people who are most likely to redeem. Other things like time of day and day of week are also factored into the offers. Dunkin' Donuts and Baskin Robbins are examples of the first large brands that are participating. A current Dunkin' Donuts offer is: "Spend $10, Get $5."
The move puts AmEx seemingly ahead of the competition in tapping into this kind of sophisticated marketing. Visa is testing a text message-based deals-notification service that serves offers based on location, and  Mastercard is working with Local Offer Network to give bank partners the opportunity to serve customers daily deals. But neither has gone as far as American Express has with its offers endeavor. Also, last year the American Express network joined the Isis Mobile Commerce Platform. And last week, American Express announced that it is adding its cards to the Isis mobile wallet to connect its merchant network with card members and create a secure shopping experience, dubbed "tap and go."
"This mobile offering extends what we have done on Facebook, Foursquare and Twitter," Gebb said. "The relevancy of an offer to a specific person is derived from the data we get from the merchants and our own transaction data. We truly believe in the power of mobile."
https://digiday.com/?p=12903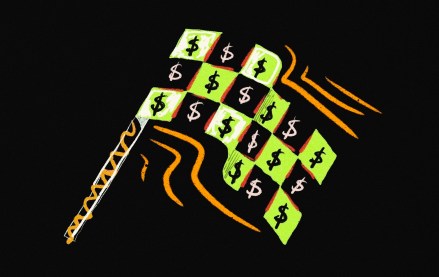 September 26, 2023 • 3 min read
With three Grand Prix races in the U.S. this year – Miami this past May, Austin in October and Las Vegas in November – the interest from U.S. marketers in Formula One has increased this year, according to agency executives, who say they expect that growth to continue next year.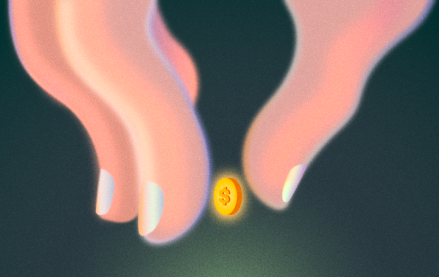 September 26, 2023 • 6 min read
A Digiday+ Research survey found that brands and retailers report using Facebook less over the last few years, all while the platform's value to their revenues and brands has increased.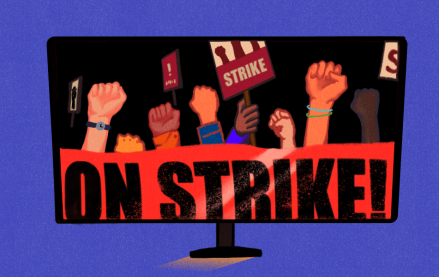 September 26, 2023 • 5 min read
The timeline for a return to business as usual – whatever that may mean now – is yet to be determined.