Amazon's invisible brands: How the company is changing the private-label industry
March 9, 2018 • 8 min read
•
•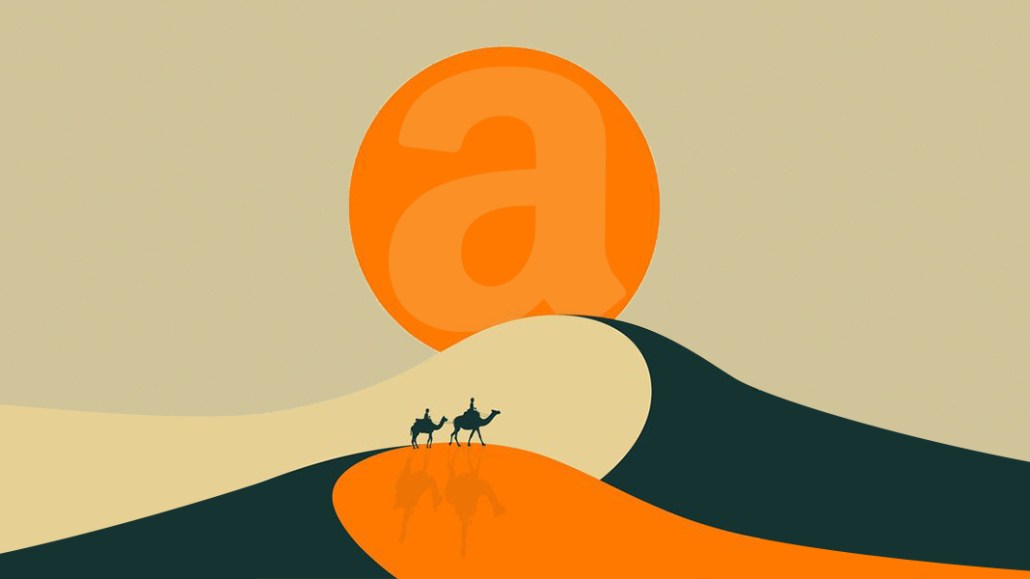 Amazon may not want brands to think they have anything to be afraid of, but in 2017, it pulled the trigger.
That year, the company's private-label business skyrocketed, with Amazon now owning the trademarks for a total of 41 brands across the apparel, shoes, accessories, grocery, household and pharmacy categories, up from 12 in 2016. Amazon doesn't break out what percentage of its sales come from private-label brands versus wholesale retailers versus vendors, but a report from e-commerce analytics firm One Click Retail estimated in December that Amazon's private-label brands drove about $470 million in sales last year.
Private label is a small addition to Amazon's thickly lined pockets. For its financial year 2017 earnings, the company's net sales jumped 38 percent to $60 billion. According to the company, it's a merely supplementary business.
"Like any other company, we take feedback from customers, and pay attention to trends and create products we know they are searching for and want to buy," says an Amazon spokesperson. "We're focused on our customers and providing them with low prices, vast selection and fast, free shipping options, and we're not thinking about competitors."
Nothing to worry about here, Amazon says. And that would be true if we were talking about any other retailer, like Costco, Kroger or Macy's, all of which have been selling private-label brands well before Amazon founder Jeff Bezos was even a twinkle in his mother's eye. It's business as usual.
But of course, we're not talking about any other retailer.
"For brands selling on Amazon, there's a threat at every turn. But Amazon's private-label brands are perhaps the biggest source of fear. It's what everyone has worried Amazon would do for a long time coming," says Cooper Smith, the Amazon analyst at business intelligence firm L2. "And what makes Amazon so threatening in this particular space and different from any other company is its data."
As Amazon continues to push its private-label business, armed with years of purchase and search history and a network of algorithms, it could change the way customers search for and consider the products they ultimately decide to purchase by conditioning customers to put less weight on name brands and more emphasis on convenience and price.
So far, Amazon's private-label strategy has been to target the low-hanging fruit: batteries, baby wipes, white T-shirts. It's owning the product categories that drive little brand loyalty, as well as the customers who don't feel passionate about brand names.
But what's next is what brands that rely on loyalty and brand cachet have to worry about, according to Amazon consultants and experts we spoke to, as well as brand executives.
Brands have two choices: Get as far away from, or as close to, Amazon as possible.
Pioneering a new era of private label
As Amazon explains it, it navigates the private-label space like any retailer would. It looks for white spaces in its inventory where supply isn't meeting demand. The high margins on retailer-owned brands are worth the investment, which for Amazon, spans several design models. Without providing specifics, the spokesperson said that in creating its private-label products, Amazon works with an internal design team as well as external design and manufacturing partners.
When asked about its private-label strategy, Amazon's spokesperson made no mention of the role its vast customer data plays, but that data makes all the difference.
"What's different now is that Amazon is innovating top down based on the data they can collect through e-commerce. That type of specialized manufacturing, that insight into a brand's customers, is most terrifying to brands," says Smith. "It's not that they can launch a T-shirt that will put Hanes out of business — it's the collective effort around private label that's concerning. Private label can shift sales away from brands if they don't have an established loyalty with consumers. And even if they do, no one knows how long that loyalty will hold."
The company's web of algorithms can track, through billions of purchases and searches, the exact specs of a product in any category and how it's expected to perform, then give it preferential treatment on the basis that Amazon's algorithms favor products that are expected to perform the best. No first- or third-party seller can commandeer Amazon's algorithms like Amazon can itself. Take batteries, for instance: AmazonBasics batteries have risen to the top of every search, surface with an "add to order" button on the product page of every electronics item and always offer a lower price than Duracell or Energizer. Today, those batteries account for 96 percent of all battery purchases on Amazon.
"There's a competitive advantage that Amazon private labels have that the private labels at any other retailer don't, and it's their algorithms and how they use customer data in a way other brands can't," says Michael Yanez, an e-commerce consultant who works with brands as they navigate selling on Amazon. "The mistake brands make, however, is thinking that staying off Amazon's platform will somehow prevent it from creating its own brand in their category."
Yanez argues that it won't make a difference because Amazon can get the data from other brands and from product searches, over which it has vast ownership: 55 percent of shoppers in the U.S. start their searches on Amazon, according to a 2017 BloomReach survey.
But that hasn't stopped brands from holding out, particularly in fashion, where cachet and prestige have a much bigger impact on the bottom line than they do in a category like batteries. As Amazon has demonstrated, brand holdouts just open the floor for more profit-eating private-label brands to bubble up.
In fact, with 29 brands, Amazon has invested the most in its private-label apparel push than any other category.
Private label and fashion's Amazon problem
In November, Calvin Klein announced it had inked a deal to partner with Amazon for an upcoming push around its bra, underwear and loungewear categories. The brand would be working with the retailer around the holidays to host a pop-up that sold Calvin Klein-branded boy shorts and bralettes, all using Alexa-powered customer service and Amazon Prime checkout. Additionally, Amazon would become the exclusive seller of Calvin Klein's underwear business throughout the holiday season and potentially beyond.
Investors had questions. During an earnings call in November, Manny Chirico, CEO of Calvin Klein's parent company PVH Corp., faced down concerns that the Amazon deal would scare off other existing retail partners and forfeit too much control over Calvin Klein's brand positioning to Amazon, which hasn't made a reputation for itself as a company that treats its brand partners too kindly.
"Look, I think the focus of this call has been Amazon because of the marketing initiatives that are going on at Klein," said Chirico after the third investor brought up the Amazon partnership. "Amazon is a wholesale model that works really well for us and is profitable. Our biggest growth channel continues to be digital."
According to L2's research, Calvin Klein in fact has performed well on Amazon, despite Amazon's attempt to get customers to buy private label in the exact categories Calvin Klein has pushed on the platform: T-shirts, underwear, sweatpants and other basics.
"Calvin Klein has been extremely successful by doubling down on its Amazon partnership because in tandem, they're running influencer campaigns and working with celebrities and putting high-end fashion collections down the runway, which feels miles away from its Amazon brand page," says Kiri Masters, the founder of Bobsled Marketing, an Amazon-focused brand consultancy. "This all came down to how they let the brand breathe separately while being a first mover on Amazon. If someone wants to buy Calvin Klein underwear on Amazon, no Amazon brand is going to sway that decision."
But many fashion brands, including those in the competitive and luxury spaces, have decided to stay off Amazon altogether, a strategy that may seem like a noble cause in the short term and could be a death sentence in the long term. Amazon's algorithm favors historical data like reviews and past purchases, putting latecomers at a disadvantage. All the while, withholding brands from Amazon won't stop the rollout of new private-label brands.
"Having a brand-owned presence over Amazon today is a question of survival, and that means realizing that the only way to have control is to sell directly on Amazon and being better than Amazon on a brand level, where they can't necessarily win."
As legacy brands like Calvin Klein try to adjust to an Amazon-dominated landscape, the CEO of one direct-to-consumer brand said the key to success is not harboring a "founder delusion" that any one brand story can top Amazon. The brand sells a small selection of its inventory on Amazon to find new customers and drive revenue, but the CEO isn't worried that Amazon will harvest its data to imitate it in a private-label capacity.
"What Amazon will win on is convenience, not necessarily price," said the CEO, who asked to remain anonymous. "By selling to Amazon Prime members, I can ride some of that convenience play and then bring more loyal customers who like the brand back to our site. Everyone talks about brand today, brand, brand, brand, and yes, it's important, but it's foolish to think that your tiny brand can win by ignoring Amazon. You win by using it to your advantage."
https://digiday.com/?p=278958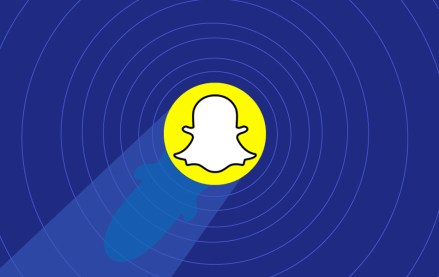 September 29, 2023 • 3 min read
•
•
"We are not diminishing the importance of AR," he said. "In fact, we are strategically reallocating resources to strengthen our endeavors in AR advertising and to elevate the fundamental AR experiences provided to Snapchat users."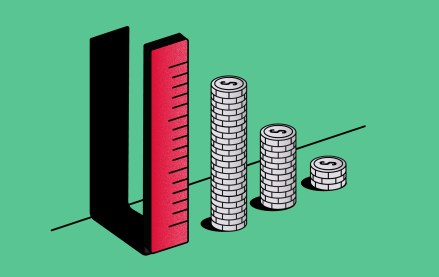 September 29, 2023 • 4 min read
•
•
In Q4 of this year, Activision Blizzard Media is launching in beta a new measurement tool dubbed the Attention Measurement Scorecard. The goal: to raise brands' and marketers' confidence in in-game advertising.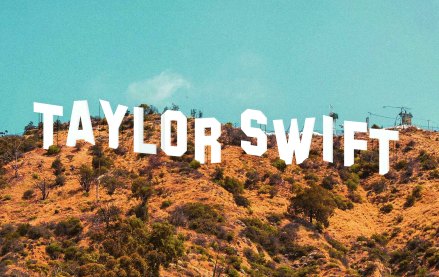 September 29, 2023 • 4 min read
•
•
The concert film will likely help build on cinema advertising's momentum after Barbenheimer.