Amazon will finally open its ads products and DSP to audit by Media Rating Council
May 18, 2021 • 4 min read
•
•
PHOTO CREDIT: IVY LIU
Amazon is finally cracking open the hood on its ad tech systems.
The enigmatic digital platform is preparing to open up its advertising products for an audit by the Media Rating Council, as part of the 60-year-old rating service's accreditation process, after agreeing to do so over a year ago. The MRC will initially inspect how Amazon measures its Sponsored Product ads and then poke at Amazon's demand-side platform that advertisers use to programmatically buy ads on and off Amazon's properties.
"We are committed to MRC accreditation and have an agreement in place with MRC. We will soon be starting our Sponsored Products audit, followed by Amazon DSP," an Amazon spokesperson told Digiday for this exclusive report. The MRC, which provides accreditation of how media companies measure things like display and video ad impressions and viewability metrics, said it expects the Amazon audit to kick off in a matter of weeks. Amazon first agreed to undergo an MRC audit more than a year ago.
The audit will cost Amazon. According to a job ad posted by the company in April, Amazon will hire a compliance manager with data analysis, IT, software and digital ad and measurement skills specifically to support the MRC accreditation program. Plus, the company, like others undergoing MRC inspections, is expected to pay the full cost of the audit. The council would not reveal the approximate cost of the audit.
Why Amazon is finally cracking the hood
Amazon may be willing, once and for all, to subject itself to the outside audit as a means of attracting new advertisers, according to Craig Atkinson, chief client officer at Tinuiti, an agency that handles media buys on platforms including Amazon and Facebook for advertisers. "It's more about Amazon's next opportunity than current opportunities," he said.
Because most of the advertisers buying ads from Amazon today also sell products on its e-commerce platform, they can directly measure whether those ads converted to product sales and aren't necessarily trying to measure their campaigns in a standardized way across other media. But, now that the company is selling media off Amazon.com to advertisers such as automakers through its demand-side platform, the playing field has shifted, according to Atkinson. The company has more incentive to ensure that brands have the standard, certified metrics they are accustomed to getting elsewhere in older digital ad environments and more traditional media.
"Amazon might be able to tell you who an auto intender is before somebody else," said Atkinson. In that case, he added, auto brands are "going to look for those quality [measurement] signals."
There's value for advertisers in MRC-accredited Amazon measures, particularly if they are in line with other standard metrics used across the industry, according to Ryan Flanagan, CEO of Nuanced Media, a full-service e-commerce and Amazon marketing agency. "It builds more transparency and thus confidence in a platform," he said. "When advertising, brands want to know that they are getting what they are paying for, and anything that makes brands feel more secure should do wonders for their confidence in the platform."
A general reluctance to submit to audits
Amazon agreed to submit to an MRC audit in early 2020. However, the firm may have been wary of providing the level of transparency the outside body requires to perform audits, MRC CEO George Ivie told Digiday last month. "Amazon is unusual because they're not as ad-supported as the other platforms are," he said, adding, "We need total access."
Still, Amazon's piece of the ad pie is growing. The firm's share of the U.S. digital ad market reached over 10% for the first time in 2020 according to eMarketer. And Amazon reported in its recent earnings report that advertising revenue within North America and international segments accelerated during the first quarter of 2021.
The MRC's audits entail inspection of tech design, data collection and data processing, for example. Members of the MRC include old broadcast stalwarts and young media whippersnappers, along with ad industry entities like brands and agencies — from Anheuser-Busch and the Association of National Advertisers to The Trade Desk — all with a stake in industry standards and oversight of how media and ads are measured.
Many companies, including digital platforms, are reluctant to provide access to the technology and data required for MRC audits out of a desire to protect intellectual property, data security and privacy — or out of fear that competitors might somehow get their hands on it, said Ivie. "There's a lot of concern on the part of these platforms about our required level of access," he said. But if the companies seek accreditation, they cannot withhold information demanded by the MRC, he added.
If Amazon's MRC accreditation compliance manager job description is any indication, the company appears to be gearing up to manage the risks. Part of that role entails "evaluating which compliance requirements matter," prioritizing findings and recommendations and bringing together multiple stakeholders — likely both internal and within the MRC itself — "to agree on appropriate solutions to drive MRC compliance requirements," according to the posting.
https://digiday.com/?p=414484
October 4, 2023 • 7 min read
•
•
There are still those who believe that AR has a place in the marketing funnel, however big or small right now.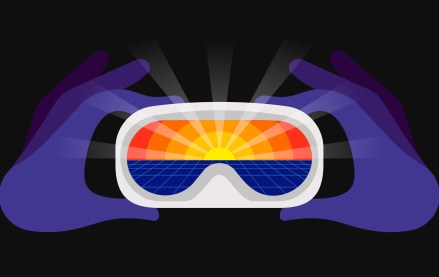 October 4, 2023 • 3 min read
•
•
With Pokémon Go revenues falling year-over-year, Niantic, its developer, is looking beyond its popular augmented reality game to generate profits.
October 3, 2023 • 2 min read
•
•
In episode four of the "Is This The Metaverse?" narrative podcast, Glossy international fashion reporter Zofia Zwiegliska spotlights the brand opportunity when it comes to fashion in the metaverse.