'Brands want to own the delivery moment': How sellers navigate Amazon's packaging rules
January 11, 2019 • 5 min read
•
•
For sellers, Amazon's reach gives access to millions of customers, but it comes with certain compromises. One such compromise is giving up some control of the branding of packages delivered to customers, as well as the types of materials brands can include in those shipments.
Amazon offers two ways sellers can ship products through its platform: either as third-party sellers, which fall under Seller Central requirements, or wholesale through Amazon. Sellers can choose to use Amazon's fulfillment service to ship items for a fee, or they can handle the fulfillment themselves. Products are normally shipped in Amazon's plain cardboard boxes.
Amazon's shipping requirements bar the use of brand inserts. According to the packaging and preparation requirements on Amazon Seller Central, Amazon will not accept marketing materials including pre-priced labels, pamphlets, price tags or other non-Amazon labels. In addition, under Seller Central's "prohibited seller activities and actions," sellers can't attempt to circumvent the Amazon sales process or divert Amazon users to another website. Any marketing messages or "calls to action", according to the requirements, that lead, prompt or encourage Amazon users to leave the Amazon website are prohibited.
This can put brands in a tricky position: They want visibility, and to form a relationship with customers gained through Amazon's platform. Amazon, meanwhile, makes it clear that it owns the customer relationship. Merchants, in response, are finding ways around the restrictions. Some sellers told Digiday it's a balancing act, and that there are grey areas, but they're doing everything possible to promote their brands within the Amazon ecosystem.
Bending the rules
The lack of flexibility in being able to physically brand products sent through Amazon is a source of frustration for sellers, according to one industry source.
"Packaging and brand building is a big part of communicating your brand and taking that freedom and creativity away hampers the brand — it's almost like cutting off one of your legs," said Matt Rednor, founder of Decoded Advertising.
To get around this, brands are considering how they can promote their offerings while complying with Amazon's rules. Some also contend that sellers have different interpretations of Amazon's "no marketing materials" rule, with some putting inserts into packaging anyway or adding stickers on the products themselves, effectively making marketing materials a part of the product. Due to the litany of rules dictating what Amazon sellers can or cannot do, brands are working with consultants to figure out what's permissible.
Amazon did not comment for this story. But within the seller community, some merchants observe that brands are pushing the boundaries of the "no marketing inserts" rule.
Ryan Williams, senior manager for finance and special projects at Rise Brewing, an Amazon seller, said he's comfortable with Amazon's rules and doesn't put any inserts into packages that ship through Amazon. However, he said he's noticed that some brands are putting pamphlets inside boxes, though he didn't say which ones. As long as the infractions aren't serious, they go unnoticed, he added.
"The rules are real, but there's a little grey area, and if you're egregiously abusing them it's more about [Amazon] reserving the right to punish bad actors," he said. "I've seen many food brands put a simple little insert into the packaging and it doesn't seem to be an issue."
Unilever-owned Seventh Generation, which also ships products by way of Amazon's fulfillment service, inserts marketing materials inside its own packages that are placed inside the Amazon-branded boxes that are shipped to consumers.
"We put information about our brand and products going through Amazon; it's inside the box that's in the Amazon box, and there's no marketing material in the Amazon box — as a direct-to-consumer brand we've tried to do everything we can to replicate our own platform through Amazon's system," said John Morehead, Seventh Generation's senior brand manager for e-commerce.
To nutritional supplement company Campus Protein, which has its own e-commerce store as well as an Amazon store, marketing materials are an important part of the e-commerce experience, and selling on Amazon offers scale, with the challenge of continuing to own the customer relationship while selling through the platform.
"If you order from Campus Protein directly, you get a custom box that's going directly from us to you, you get a bounceback coupon in addition to samples [of other products]." said CEO Russell Saks. "Brand equity is really big for us — we're going to be as creative as we can within the guidelines to make sure our brand is at the forefront of people's minds."
To do this, Campus Protein, which uses Amazon's fulfillment service, puts stickers on top of the products it sells on Amazon. Saks said the content of the stickers changes over time; it can range from logo branding to new flavors the company will release in the future. From the company's perspective, since the sticker is effectively part of the product, it's a way to add an extra bit of promotional material without violating Amazon's guidelines.
Branding loopholes
Others are finding loopholes. Bedding line Buffy, which sells on Amazon, also uses Amazon's fulfillment service. However, instead of using Amazon's boxes, the company applied to Amazon to get permission to get products packaged in its own branded boxes, a process that took one month, CEO Leo Wang said. So instead of receiving products in an Amazon-branded box, customers will receive Buffy's products in Buffy's own boxes. The company also includes a mask in the product shipments — an add-on promotional product. Wang said Amazon was made aware of this during the package approval process, and he said he hasn't received any pushback from them.
What it comes down to is that some sellers hold more power.
"There's probably what I would call 'classes' of Amazon merchants — those that are at the bottom don't have much liberty but those that at the top do," he said. "They can command greater revenue whereas everybody else has to deal with whatever they're given."
Without special treatment, brands have to either come up with a workaround, or play by the rules.
"[Brands] want to make sure the branding moment is taking place online when customers are looking for the product, but they also want to own that delivery moment," said Jim Chrzan, vp of content and brand development at PMMI Media Group.
Subscribe to the Digiday Retail Briefing: A weekly email with news, analysis and research covering the modernization of retail and e-commerce.
https://digiday.com/?p=317699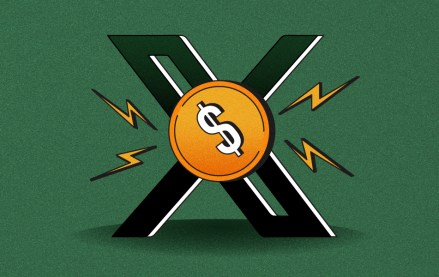 December 4, 2023 • 4 min read
Less competition for ad inventory means lower prices, but at the cost of associating with a platform facing ethical challenges.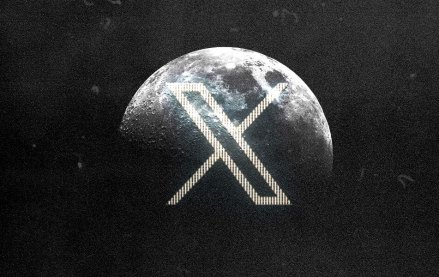 November 30, 2023 • 4 min read
In the packed DealBook conference in New York yesterday, owner Elon Musk bluntly told them to shove it.
November 30, 2023 • 2 min read
WorkTok, or CareerTok, is in full force. Combined, those hashtags on TikTok have over four billion views and it is benefiting Gen Z.