Amazon is an anomaly in the retail space in that, unlike other retailers, it doesn't publish its own lifestyle blog meant both to inspire and influence purchases.  
Still, the importance of such content isn't lost on the retailer. This year, Amazon began experimenting with outside articles specifically written for Amazon by niche publishers — The Wirecutter, GoodGuide and PureWow to start — featured on its homepage, framed by the publications' logo and design. These third-party articles link to items available on Amazon, with an editorial spin. An April article by The Wirecutter, for example, laid out how to prepare for a long trip; relevant products — travel gear — accompanied the text, one click away from the Amazon product page. 
Later this month, lifestyle publication PureWow will debut an article — "30 Under $30: Home Essentials" — on Amazon's homepage.
According to PureWow CEO Ryan Harwood, the partnership is mutually beneficial. PureWow gets the exposure that comes with being featured on Amazon, while Amazon gets to have its products shopped out in an editorial format. PureWow, along with the other publishing partners, didn't get paid for the articles written for Amazon.
"We don't look at it as cannibalizing our business," said Harwood. "It's very attractive to work with Amazon's social and content teams, have access to their huge audience, and to get deeper in bed with them. They're a great company that we admire, and there's a lot to learn."
The Seattle-based retailer, however, is currently in hot water and on the defense, after a New York Times exposé shed light on its cutthroat and "soul-crushing" internal work conditions.
Five-year-old PureWow reaches about 4 million unique visitors monthly. Its readers fall between the ages of 24 and 51, and 90 percent of that audience is female. The site has been experimenting with making its articles shoppable for the past few months, so adding Amazon buy buttons to its listicles is a natural next step, according to Harwood.
To be sure, Amazon, with its vast resources, could create original lifestyle content if it so chose. The only blog it runs on its own is a tech-driven content blog linked to Amazon Web Services, not the main Amazon site.
According to Ben Kennedy, group director of mobile at Integer, it's because Amazon's not a lifestyle retailer — and when it comes to content, credibility counts.
"There are far more credible content creators than Amazon in existence," he said. "Amazon exists purely as an e-commerce platform; it doesn't exist as a lifestyle publication. If Amazon is going to be credible, then they have to partner with [these publications]."
Kennedy compared Amazon to a financial institution, saying that one may spend $1 million curating its own native financial content. "But does this deliver an ROI? Nope."
Maria D'Amato, associate creative director for GSD&M's experience design department, said the strategy is smart.
"It's an extension of the way [Amazon] does business. Amazon is a hub for products from many different sources," she said. "Now they're pushing to be that same thing with content. The content feels natural to Amazon because it's product focused."
Amazon-created content (like its Instagram posts, for instance) is designed to do one thing — push specific products — and customers know that. When products are suggested by an existing publication, there's added editorial value and context. By featuring articles on the Amazon homepage, the companies together can sell items that people may not have initially come to Amazon to buy.
PureWow, according to Harwood, was given full editorial reign over the article, including which products to promote. He said that it was the site's fast growth, premium content and clean design that attracted Amazon, in addition to one valuable incentive:
"Our readers have a high disposable income," said Harwood. "They shop a lot."
https://digiday.com/?p=131333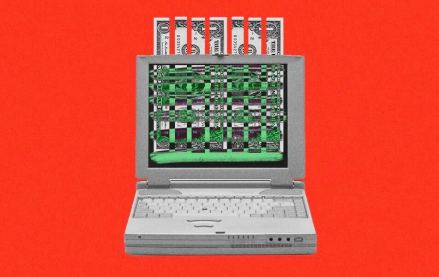 December 5, 2023 • 5 min read
Agency clients still see programmatic as an important part of their marketing budgets. But, overall, the uncertainty around programmatic could be causing them to lose confidence in online display ads as a marketing channel, and, as a result, agency clients are investing less in online display.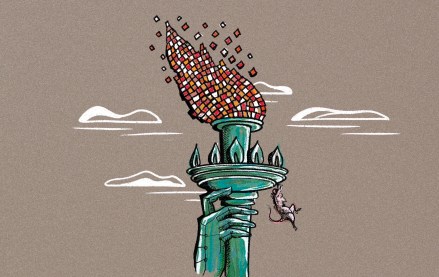 December 5, 2023 • 3 min read
There's a global AI race and different regulations in different countries might be slowing down – or speeding up – innovation. Here is a breakout of how regulations are being shaped on both sides of the Atlantic.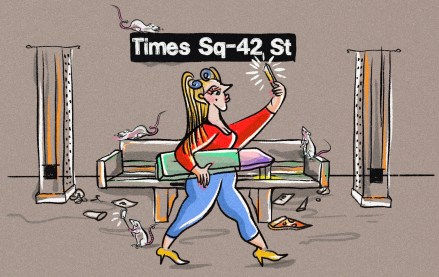 December 5, 2023 • 6 min read
Virality may mean something is simply viral within that niche rather than hitting a level like the Ice Bucket Challenge.