Amazon offered vendors 'Amazon's Choice' labels in return for ad spending and lower prices
August 15, 2019 • 4 min read
Amazon has previously offered vendors the ability to "bid" for an Amazon's Choice badge by lowering prices and spending more money on advertising, bringing into sharper focus how the program, which recently came under fire from senators, actually works.
It's unclear whether or not this offer was taken up by any Amazon vendors, or how long the program was offered before it was discontinued. One source believed it was only offered for a few months.
Amazon's Choice label, which is a mark that denotes that an item is recommended, gives certain products and items higher and more obvious placement in search results. While it's unclear how exactly the mark is earned, it's been accepted that it's generally a mix of product listing and specifications, price and reviews, operated by Amazon's algorithms.
But sources say that Amazon actually offered sellers the chance to bid on the mark back in 2017.
A pitch deck reviewed by Digiday details a 2017 bidding program for the Amazon's Choice badge in a particular product category. The deck explained the Amazon's Choice program, which launched in 2015, as valuable to brands in that it increases the visibility of a product listing in Amazon's search results, which then drives an increase in units sold and revenue over time. An example for an Amazon's Choice-recommended electronic showed a 10% increase in units sold over one quarter and an immediate increase in the number of people going to the product page over a few weeks.
While Amazon didn't set up an outright pay-to-play system for its coveted Amazon's Choice badge, which increases visibility and conversion rates for product listings that receive the tag, it did set up an internal process that could be seen as manipulating the Amazon's Choice system.
In an email requesting confirmation and information on whether this program existed, an Amazon spokesperson denied that this program was offered.
The criteria for each bid focused on reviews and in-stock rate. To be considered, Amazon required brands to be able to keep products in stock for a 12-month duration, keep customer review ratings above four stars, and maintain certain technical specifications for their respective subcategories. Essentially, Amazon was only interested in bids from brands already selling high-quality products on its platform.
From there, Amazon wanted to drive attention to products in each category that would maximize its profitability. In an email to a brand client, an Amazon strategic vendor service manager recommended the brand drop its selling price by $30 in order to win the bid, a move that would increase Amazon's profits on the sale. For vendors, access to a strategic vendor service manager, considered to provide inside access to Amazon, costs hundreds of thousands of dollars per year.
An agency source said that while this bidding program ran briefly in 2017, Amazon rolled it back and Amazon's Choice badges are now driven by Amazon's algorithms. According to Amazon's vendor and seller resources, Amazon's Choice is rewarded to product listings that have high in-stock and conversion rates, high customer ratings, competitive prices and Prime shipping. But nefarious recommendations from Amazon have come under scrutiny: In a report in June that reviewed dozens of Amazon's Choice products, BuzzFeed found that Amazon frequently recommended inferior and defective products, as well as products whose reviews had been manipulated by the seller.
This week, two senators called on Jeff Bezos to explain how Amazon's Choice products were selected for a recommendation, specifically questioning whether or not sellers could pay for the badge, a move that would limit competition on the Amazon marketplace. The latest probe into Amazon comes as Washington considers whether or not Amazon should be broken up.
That brands could once bid on Amazon's Choice badges, even if briefly, could make the case that Amazon misled customers and sellers (the program was only open to first-party vendors, not third-party sellers) about what products they can trust, and how they can compete on the platform, respectively.
"That was the talk — how will this affect our sales if competitors bid on this and we don't? That's a big deal," said a source familiar with the program who spoke on background. "For brands who had a larger portfolio, they could afford this and they would get a leg up."
As Amazon has done in the past to lure attractive brands on its platform, it offered other incentives to potential bidders. In the deck, it pitched additional marketing value including free A+ analytics and discounted premium A+ analytics, Amazon Vine credits (which give brands access to free product reviews from customers), email promotions and higher inventory purchases for 12 weeks.
In exchange, Amazon wanted the brands to commit to putting resources into their product listings in order to win the badge. The deck said that customer return rate and damage rate percentages, past sell-through, expert reviews, margin growth, additional marketing investments across Amazon's ad products, content creation and strong promotions would be considered for each bid. In terms of marketing investments, Amazon asked bidders to list investments that they planned to make to support the product, as well as marketing that already was running.
"Amazon was dangling carrots in front of its vendor relationships," said the source who received the pitch from Amazon. "Sellers didn't know about it, and customers wouldn't have known the entire story."
https://digiday.com/?p=343650
September 25, 2023 • 5 min read
As esports winter sets in, the companies that are best insulated from the cold are the ones that designed their balance sheets for a years-long march to profitability — not the massive and rapid returns promised by some esports companies during the industry's initial wave of growth.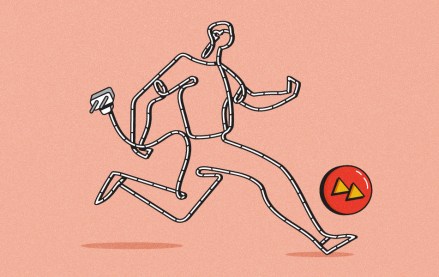 September 22, 2023 • 4 min read
Women's sports are having a moment. Brands, media companies and agencies are looking to get in on the action.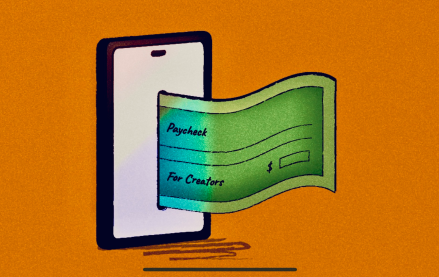 September 22, 2023 • 6 min read
The Hollywood strikes were supposed to be a game changer for many of them, but the situation hasn't quite lived up to the hype.