AliPay and WeChat Pay are becoming a must-have for U.S. retailers
December 19, 2018 • 5 min read
•
•
This article has been updated with a response from Citcon. Please see below.

American retail stores are preparing for a new reality, in which Chinese customers will breeze through registers and wave AliPay and WeChat Pay apps to complete their transactions.
A growing number of retail brands in the U.S., including Fendi, Lacoste and Rebecca Minkoff, are making efforts to serve Chinese travelers. By the end of the year, all of Fendi's 50 U.S. stores will be equipped with AliPay and WeChat Pay, as part of an effort to meet customers where they are. AliPay and WeChat Pay function as do-everything payment, e-commerce and social apps that hundreds of millions of Chinese consumers use every day.
To Fendi, they serve an emerging and important customer base. With user numbers for both platforms approaching 1 billion, Chinese customers are a force U.S retailers can't ignore next year.
"It's no secret that Chinese customers are very important for luxury brands," says Andrea Tonnello, finance director of Fendi Americas. "It's becoming important to offer that adoption, especially given the restrictions Chinese people are having with carrying their own currency."
Adding Chinese mobile payment platforms is becoming an urgent priority for American retailers, particularly luxury brands. With 3 million Chinese tourists visiting the U.S. each year, retailers see a lot of potential. While mobile payments have failed to take off among U.S. customers, 65 percent of Chinese tourists have used mobile payment methods, according to a recent Nielsen study. Many Chinese customers don't have credit cards, and WeChat Pay and AliPay are the only payment methods. The average Chinese tourist spent $5,500 on overseas trips last year.

For some luxury brand retailers, adding Chinese mobile payment platforms goes hand in hand with expansion plans in China. Guess began equipping a selected number of stores with AliPay this year.

"Our focus is on the customer journey, and understanding the touch points, and it comes down to creating a seamless shopping experience — we're a global company and it's important for our Asian customers to be able to find a store and shop no matter where they are in the world," says svp Edward Park.
According to a Gartner L2 study of U.S. luxury brands earlier this year, 16 percent accepted Alipay and 14 percent accepted WeChat Pay. By contrast, UnionPay, China's dominant debit card network, was accepted by 80 percent of brands surveyed by Gartner L2. Tonello says Fendi began accepting UnionPay last year through a tie-up with Discover, but it failed to take off.
"The Chinese [mobile payments] market has developed so much faster than the U.S.; you'll see rapid adoption of the technology," says Liz Flora, Asia-Pacific retail analyst at Gartner L2. "AliPay and WeChat Pay have become so ubiquitous; consumers just expect they'll be able to use these platforms, and brands really need to catch up."
Industry watchers say some retailers are resistant to change long-held payment methods, while others may have concerns over data sharing and how the logistics around Chinese payment platforms work, suggests Suketu Gandhi, partner in the digital transformation practice of A.T. Kearney.
"Your money will actually be collected by a company in China, and you'll have to be paid back in U.S. [currency]," he says. "There are tax implications, revenue implications, and even PR implications for some people."
Concerns over customer data that will be shared could also be causing some retailers to delay onboarding the platforms, according to Gandhi.
"[The data sharing] is quite opaque and flexible — some retailers have to and some don't — the smaller guys who use that do share a lot of the purchase information," he says.
A spokeswoman for Citcon, a tech company whose devices enable AliPay and WeChat at the point of sale at U.S. retail locations, says data-sharing shouldn't be a concern: she says AliPay and WeChat Pay are no different than any other payment customers make at checkouts.
Citcon says neither it nor Alipay or WeChat Pay hold any customer data beyond what's required by regulators for anti-money laundering and settlement purposes, and Citcon maintains that U.S. companies that onboard Alipay do so through U.S. payment companies, and as such, payments aren't routed through China.
For retailers outside of the luxury brand space, adding AliPay and WeChat Pay is about being where customers are. Bob Partrite, chief operating officer for Simco Restaurants, says adding Chinese mobile payment platforms at the Pier 39 mall in San Francisco is about convenience, and they encourage customers to buy more goods. Ninety percent of Chinese tourists would use mobile payments overseas if they had the option, according to Nielsen.
Chinese payment platforms are also social networks, which give brands the opportunity to be visible to Chinese customers through Yelp-like discovery features or targeted ads.
Enabling Chinese customers to pay with AliPay and WeChat Pay at the point of sale may have two follow-on effects: encouraging American customers to adopt mobile payments, and forcing U.S. retailers and payment companies to reconsider the payment experience, even for their U.S. customers.
"AliPay and WeChat Pay are built brilliantly for a completely frictionless mobile transaction — few companies that have that level of beauty associated with the mobile experience — parts of Amazon and Apple maybe," says Gandhi. "If you start accepting AliPay, you're going to have to rethink [the experience] — the flip side of the operational challenge is you start to learn how to do [payments] in a radically different way."
https://digiday.com/?p=316027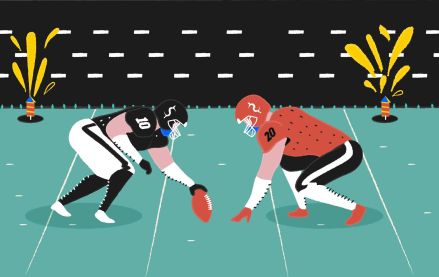 December 6, 2023 • 4 min read
In response to this challenge, the NFL's Detroit Lions have adopted a proactive strategy, introducing an extra channel for their local NFL broadcast. The objective is to broaden advertising opportunities, leverage direct-to-consumer distribution, and establish stronger connections with local fans, with the ultimate goal of increasing preseason viewership.
December 6, 2023 • 4 min read
It's been over a decade since the most recent entry in the wildly popular "Grand Theft Auto" series came out in September 2013, meaning anticipation for "GTA 6" has been building for years. Rockstar titled yesterday's trailer as "Trailer 1," making it clear that the company is poised to launch a massive marketing campaign in the lead-up to the game's 2025 release.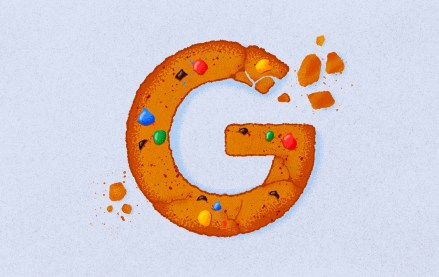 December 6, 2023 • 4 min read
A healthcare client that decided to scrap all conversion tags and cookies within weeks provides a case study for what will likely be a common experience in a year's time.