How Alex and Ani's app got 80,000 downloads in 3 weeks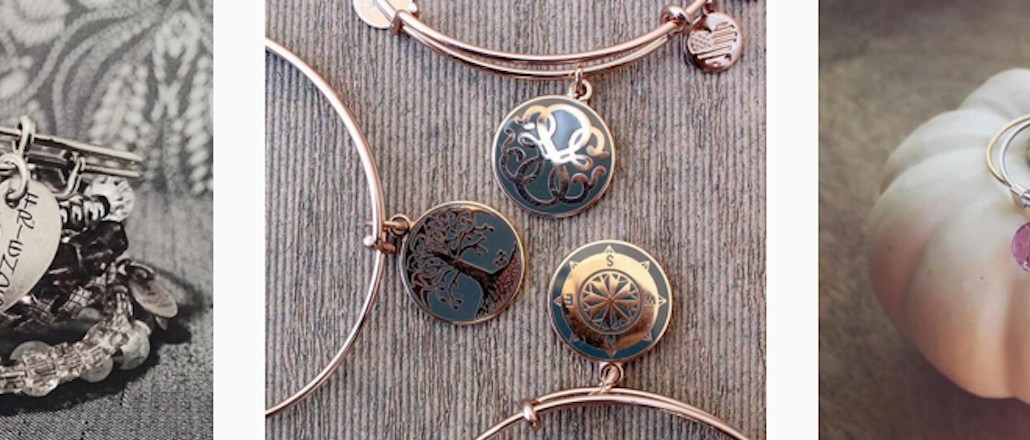 On Alex and Ani's iPhone app, released Oct. 1, you can pose a question to an "Ogham Oracle" and receive a piece of life advice in return, derived from the ancient Celtic divination system. Or you can discover your "personal blueprint," which explores the symbols that define you, like your birthstone. You can also shop for $38 bangles.
The app, which was designed with mobile agency Prolific, is 70 percent content-driven and 30 percent transaction-driven, said Alex and Ani's vp of e-commerce Igor Bekker. Since it launched in 2004, the jewelry brand has had a mission to "empower and energize" the body, as well as decorate it with its baubles, necklaces and earrings.
Alex and Ani's lifestyle content, like motivational quotes and articles that explore the meanings behind different bracelet charms, takes center stage in the app. A "daily scroll" feed that's heavy on imagery reveals the latest articles, featured products and videos, is the app's home screen — and it looks strikingly like a Snapchat Discover story. Once that day's scroll is up, users can sign up for push notifications to let them know when there's new content. Other tabs are titled "shop" and "inspiration."
Since it launched three weeks ago, Alex and Ani's iPhone app has seen 75,000 downloads, a figure the company didn't expect to reach for six or seven months. Thirty percent of those who downloaded the app visit it once a week. The app's release comes at a time when a majority of Alex and Ani's customers are traversing its site via mobile. Bekker said that 65 percent of the brand's traffic comes from mobile (both mobile Web and app), and 5 percent of its revenue is already being made in the mobile app after three weeks (in 2014, the company made $350 million in sales).
"We have a loyal customer," said Bekker. "It goes back to our ethos, which is that if we connect with the customer then business will follow. We want to maintain that experience in digital."
Getting people to pay attention to their mobile apps has been tricky for retailers. A study by Forrester Research and coupon platform RetailMeNot in August found that 21 percent of smartphone users surveyed had no retail apps on their phones, while 60 percent had fewer than three. The study also found that 33 percent of those surveyed reported using a retailer's app weekly, while 13 percent said never. According to RetailMeNot svp of retailer and brand solutions Michael Jones, a brand's most loyal and engaged customers are the ones using its app.
To drive its downloads, Alex and Ani partnered with the Breast Cancer Research Foundation, which told its visitors that every download of the app would guarantee a dollar donated to the charity. A little tugging of the heartstrings helped. To get users to return, the brand offered exclusive content with personal touches, like information on zodiac signs. Bekker said that roughly 15 percent of those who downloaded the app opted to receive notifications about new content in the app.
"The trends we're seeing for successful mobile brand products revolve around building new experiences that are mobile-first," said Bobby Emamian, CEO at Prolific. "Short snippets like quotes, quick videos — things you can access on the go and can't find anywhere else."
Alex and Ani tested 10 different app concepts with about 100 customers to determine its layout and features. According to Bekker, the brand studied their finger and eye movements, facial expressions and heart rates to see how they used the app during testing. Bekker said that as customers use the app, product recommendations and content will become more personal, attuned to the customer's history, adding that Alex and Ani's strategy for the next three to five years is dedicated to "persona" — figuring out who its customer is, what products she likes, what social media she uses and what she reads.
Much of that information will be gathered through the app, where e-commerce is a persistent feature. Most experiences, like the personal blueprint and Ogham Oracle, lead the user to a product page of items related to results, and the shopping tab displays current collections.
Still, Igor said Alex and Ani realizes that no one needs to buy bangles once a week, so the app's purpose is to reach customers in the interim. Bekker said he wanted to avoid being gimmicky, though.
"This is not your me-too kind of app — we didn't go for a cookie-cutter template or just jump on the bandwagon by building an app. The question to answer was: How do we keep customers?"
Images via Alex and Ani