Until today, you could watch your favorite shows on the Netflix or Hulu app on your Apple TV — and that was about it. But now, here come the brands.
Airbnb is one of the first brands with its own app on the new Apple TV, which will be available next month. The app — intended to inspire some wanderlust and hopefully drive a few bookings — isn't bogged down with long apartment descriptions or logistical details but is instead "optimized for immersive photos" that play on the fun of discovery. It lets users, for instance, browse through catalogs of homes such as "Aura's Entire Home in Portland," featuring a sunlit bedroom with views of a green backyard and a hammock.
"We felt like this was a great opportunity due to the communal nature of watching TV, and were driven by the goal of making it more experiential," said Scott Raymond, engineering manager at Airbnb. "I think Apple TV will shake things up and that we may be on the verge of a huge change in terms of how people approach TV."
The app is not just visual, but interactive too. It lets consumers swipe between different homes using Apple's new touch remote, save favorites to their family lists and sync them with their iPhones and iPads.
The Apple TV app is a chance for Airbnb to build itself as an experiential brand while downplaying the transactional element of its business, said Vivaldi Partners' CEO Erich Joachimsthaler.
"Apple TV is an opportunity for them to build an experiential brand — everything that Apple TV offers fits with Airbnb: content, interactivity and one-button e-commerce and all in a controlled context," he said. "And this is how brands are going to be built in the future, not through communications but through meaningful experiences built on data, technology and analytics."
But experts say that the new Apple TV's biggest functionality is that it shortens the path to purchase, which is particularly helpful for brands. What's more, with the newly built-in app store, Apple and third-party developers can expand on Apple's ecosystem, integrating its various devices with each other. Users can activate mobile coupons, for instance, when they enter a retail location after having browsed through products at home on the brand's Apple TV app. (Online retailer Gilt, which shared the stage with Apple on Sept. 9, demonstrated how its own consumers will be able to use its app to scroll through items and purchase them on Apple TV, directly from their couches.)
"The Apple TV doesn't only integrate but also closes a lot of the loops between commerce and attribution," said Adam Simon, director of strategy at IPG Media Labs. "It's like 'SEO of TV,' where just like digital, brands will finally be able to measure the effectiveness of a TV ad."
According to experts, brands should take advantage of Apple TV's support for interactive videos and start experimenting with shoppable videos, which embed clickable information and essentially convert video content into direct sales channels. While Airbnb is not doing this yet, brands such as Hugo Boss, Burberry, Topshop and Gap have been experimenting with shoppable videos on other platforms with some success.
"The power of video in e-commerce is underappreciated," said David Mendels, CEO of Brightcove, adding that several of his clients had expressed interest in creating shoppable videos for Apple TV. "Our research has shown that customers who watch video are five times as likely to convert to purchase than those who don't."
Even if apps seem like a hefty investment, brands can dip their toes in the Apple TV ecosystem by partnering with existing content creators such as publishers like Major League Baseball. MLB has its own digital media arm called the MLB Advanced Media that builds content with partners like HBO and WWE among others on apps across a range of Apple devices such as the iPhone, iPad and Apple TV.
"Everybody has been watching the OTT space very carefully," said IPG's Simon. "This might be the thing that moves it forward and makes it mainstream."
Homepage Image courtesy: Airbnb
https://digiday.com/?p=136729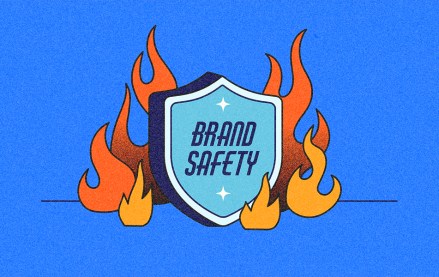 November 28, 2023 • 6 min read
"Major brands' search ads can appear on piracy, pornographic and sanctioned websites," research claims.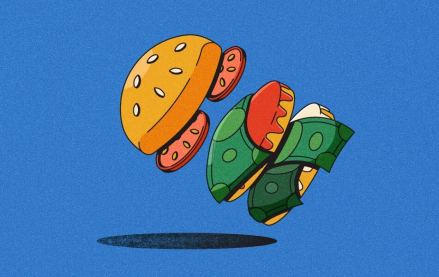 November 28, 2023 • 6 min read
As more influencers look to get into food content creation, brand opportunities are following.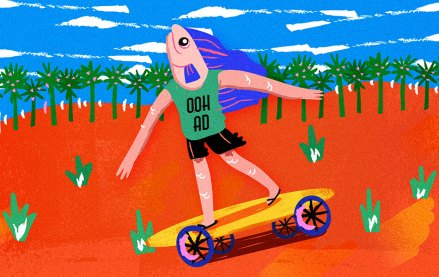 November 28, 2023 • 7 min read
As major marketers like Maybelline experiment with faux OOH, more marketers are open to the idea.