Air Jordan and Supreme team up to collaborate on sneakers, break the Internet
October 16, 2015 • 3 min read
•
•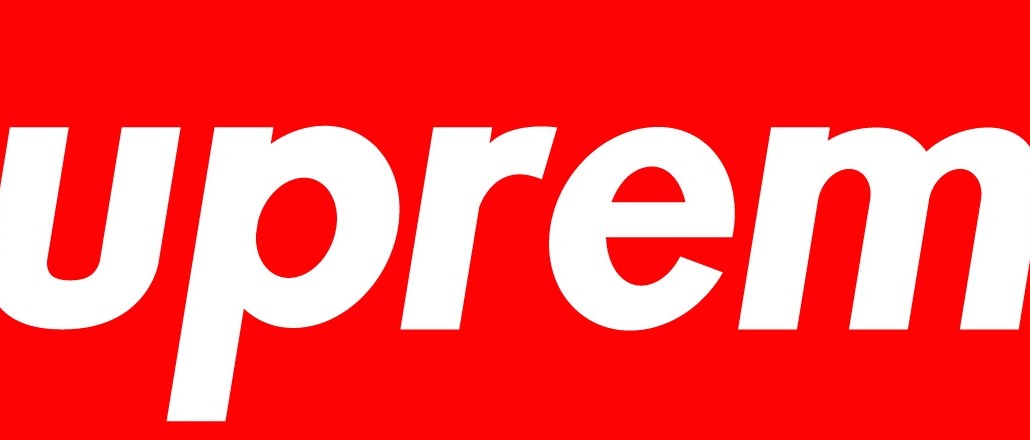 Sneakerheads rejoice: The wait is finally over. The long-rumored Supreme x Air Jordan V shoe went on sale today. Good luck getting your feet into a pair, though.
Supreme and Air Jordan rank, arguably, among the most-hyped brands on the planet. Photographer/skeez Terry Richardson confirmed the collaboration between the two on his Instagram account last week with a widely circulated image of Michael Jordan himself wearing a Supreme t-shirt emblazoned with the instantly recognizable Air Jordan logo.
An art-punk, skate and hiphop streetwear brand, Supreme has gained massive cultural cache by perfecting the art of the limited release: The brand typically puts out (or, in the lingo, "drops") a small number of items at a time online in the U.S., U.K. and Japan, helping to create the impression of scarcity. The brand is so successful at generating hype that its acolytes are known as hypebeasts.
And the Air Jordan V is, well, an Air Jordan. This particular model was first introduced in 1990 and reportedly influenced by the design of WWII fighter planes. Air Jordan is such a successful brand that Michael Jordan earned $94 million in sneaker sales alone in 2014 — more than he did in his entire career in the NBA, combined.
And the much-anticipated collaboration between the two is already proving a bit too much for the Internet to handle. Supreme brand director Angelo Baque, hounded by hypebeasts, posted a photo to Instagram recently with the caption: "no Jordans today, b … #stoptexting"
That was then. This is now:
The new shoe is available online and in the London store today, in Japan on October 17. It will not be sold in New York or L.A. They're be available in three different designs at a reported $198 a pair — if you can get them, that is. 
The collaboration has received around 8,500 mentions on Twitter in the past two weeks, according to data collected by Brandwatch. Over the course of those two weeks there have been two peaks in mentions: On October 8, the day the release date was confirmed, and today, the day of the release. The sentiment within this conversation is surprisingly negative, with 72 percent of the tweets that expressed some kind of sentiment skewing negative. The negativity stems largely from people's frustration over the difficulty of snagging a pair of the shoes, as there is no in-store release, according to Brandwatch's Kellan Terry. (A few tweeters also called the shoes ugly.)
"You almost expect negative mentions to accumulate around popular, exclusive items," said Terry. "When consumers feel that they won't be able to purchase a new product, they attempt to justify missing out on that product to themselves. Many tweets reflect this. However, the overwhelming percentage of negative mentions is unique. We don't regularly see the lopsided, negative sentiment around new releases."  
For the core, the sneaker FOMO is apparently supreme indeed.
Drinking away my Supreme Jordan sorrows at brunch with my best friends pic.twitter.com/oQTJX8yaOF

— RVBIROSA (@RVBIROSA) October 16, 2015
There Were Huge Campouts for the Supreme x Air Jordans in London and Tokyo https://t.co/iGIZO9U1LE — NIKE STORE (@NikeStoreNG) October 16, 2015
anyone else try/have luck in snagging the supreme x jordan 5s online? woke up crazy early for it but I struck out hard.

— John Noenickx (@jnoens) October 16, 2015
Waiting for this Supreme drop. pic.twitter.com/Fn3G4kWriL — Complex (@ComplexMag) October 16, 2015
Sneakerheads Lost Their Minds When the Supreme x Air Jordan Vs Released Today https://t.co/ThFbwerHFW pic.twitter.com/zizEmpboHk

— DJ Todd (@djtodd1) October 16, 2015
tfw u missed out on Supreme Jordans but then realize u saved $200 pic.twitter.com/AaqfjUQBgn — RUSS BENGT$ON (@russbengtson) October 16, 2015
But then, when there are this many losers, there's bound to be a winner or two:
I have a pair of Supreme white Jordan 5's size 11.5 up for grab once they arrive. Looking for $650… https://t.co/FfYqApR5No — marcus (@marcusmoore86) October 16, 2015
https://digiday.com/?p=141337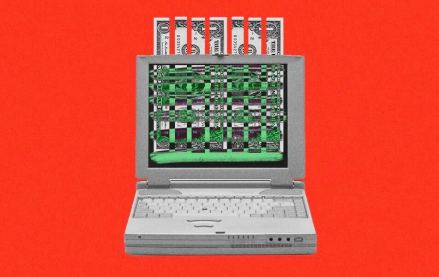 December 5, 2023 • 5 min read
Agency clients still see programmatic as an important part of their marketing budgets. But, overall, the uncertainty around programmatic could be causing them to lose confidence in online display ads as a marketing channel, and, as a result, agency clients are investing less in online display.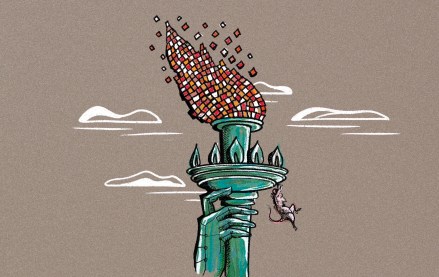 December 5, 2023 • 3 min read
There's a global AI race and different regulations in different countries might be slowing down – or speeding up – innovation. Here is a breakout of how regulations are being shaped on both sides of the Atlantic.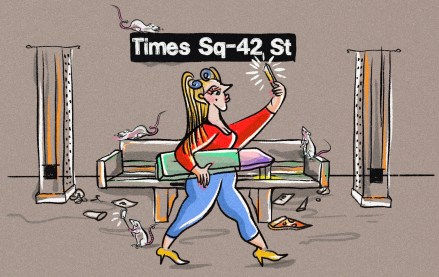 December 5, 2023 • 6 min read
Virality may mean something is simply viral within that niche rather than hitting a level like the Ice Bucket Challenge.