Jennifer Lewis is a planner at Wieden+Kennedy London. 
A couple of months ago, an article by Murat Mutlu appeared on Digiday called "Why Talented Creatives Are Leaving Your Agency," and it touched a nerve in the industry. I saw it shared many times and picked up on other blogs, and all of the commenters were ecstatic: Finally, their all-too-familiar frustrations now had a voice. Since then, I've frequently found myself in the middle of this discussion with others, online and in person. And while this is exactly the kind of debate we should be having about the advertising industry, just pointing out what's wrong is not enough.
It's easy to blame agencies and the agency model, but the reality is that we each need to take responsibility for the situations we put ourselves in. So rather than ranting about what's wrong with agencies, here is a list of a few ways people in advertising can help make the right career choices so they aren't in situations where they are unhappy and frustrated.
1. Take responsibility for yourself.
The original article points an abstract and reprimanding finger at agencies: "You need to win these projects that push our boundaries, it's down to you," said Mutlu. But who is this fictional "you"? An agency is just a group of people. It's us. So if we want to win projects that inspire us, the responsibility is on our own shoulders. The fact is, nobody wants to make bad work. Not creatives, designers, account teams, planners or clients. We all want to look good, so we have to find ways of doing that together. No one will hand you a carte blanche brief to just go do something "amazing." If you feel like you're missing opportunities, create them. Ask to be involved in other projects. Propose your own.
2. Believe in what your industry does.
We work in the advertising industry. We create advertising. If you're not on board with that fundamental idea, you're already in the wrong place. If you're smart, you know that advertising can be bigger than just selling products. If you make work with a voice and point of view more ambitious than the product alone, you can start conversations with the community and, more important, contribute positively to culture. If you don't believe advertising has a role in creating culture, don't work in advertising; otherwise you'll always be frustrated. If you only want to make films, or art, or stories or games in the abstract sense, go and do those things.
3. Work for someone who has the same values as you.
If you don't share the same creative values as your boss or your boss's boss, you're at the wrong place. Find a place that shares those values. You might care more about salary, so go to an agency driven by commercial goals. You might care more about work/life balance, so go to an agency championed by someone who does too. Maybe it's just down to the creative work, so find a place driven purely by that same ambition.
If you join an agency full of people who talk differently about their goals and ambitions than you, don't be surprised that you feel alone and frustrated. Read their tweets. Read their blog. Ask around. What do those who are hiring you care about? What questions are they asking you? Are they the same things that matter to you the most? If not, don't kid yourself.
4. Understand the realities of the workplace.
This is your job. You are here to work. Sometimes work is hard. Sometimes you have to compromise. Sometimes you have to work late. Sometimes you put a lot of time and effort into a project that falls flat. Sometimes you don't get your way. That's the reality of going to work. In every industry. Around the world. Since the dawn of time. As creatives, why do we deserve to be molly-coddled more than others?
5. Have some perspective.
In what other industry do you get to flex such a range of creative muscles? We get to do strategy, problem solving, user interaction, directing, photography, animation, copywriting, event management — the full bloody works.
We get to spend our days talking about what we find interesting in the world around us. We figure out how to apply that to the work we create. We get to talk about technology and business and politics and music and art and film and storytelling. We get to make something tangible and share it with the world. If we're lucky, we get to make something people do actually give a shit about. Maybe that's as simple as making them laugh, or it could get them to see the world from a new perspective, or take an action they otherwise wouldn't. Sure, we're not saving lives. But if that's what you want, become a doctor. There are other industries to work in.
6. If you hate something, change something.
This industry is built by people. By us. Our future depends on us taking responsibility and finding solutions to the problems we face, not lamenting and pointing fingers. You can't be upset that your agency isn't taking risks and trying new things if you aren't either.
Yes, old models will die. Old agencies full of lackluster talent will perish. Taking their place will be the new agencies or startups, or whatever you want to call them, that are driven by a united ambition to solve problems and create culture. They'll be staffed by people who take responsibility for their futures, who believe in their product and believe in those around them.
Agencies aren't dead. They're evolving. If you want to come along for the ride, stop moaning and start moving.
https://digiday.com/?p=62447
October 4, 2023 • 7 min read
•
•
There are still those who believe that AR has a place in the marketing funnel, however big or small right now.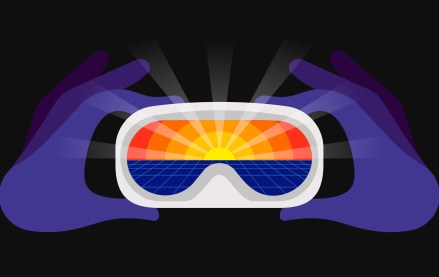 October 4, 2023 • 3 min read
•
•
With Pokémon Go revenues falling year-over-year, Niantic, its developer, is looking beyond its popular augmented reality game to generate profits.
October 3, 2023 • 2 min read
•
•
In episode four of the "Is This The Metaverse?" narrative podcast, Glossy international fashion reporter Zofia Zwiegliska spotlights the brand opportunity when it comes to fashion in the metaverse.