How agencies and their staffers are resisting Trump with creativity
February 10, 2017 • 3 min read
•
•
In the current polarized political climate, big brands like Budweiser, Airbnb and Coca-Cola are not the only businesses making statements about togetherness, empowerment and inclusivity. Agencies and agency staffers are not shying away from taking a stand either, coming up with everything from political kits and grassroots-level campaigns to memes and card games as forms of resistance.
"If we can put our creativity behind something to drive real change, then why shouldn't we?" asked Nina Orezzoli, group creative director at Olson.
Some agencies, like San Francisco-based Eleven, are overseeing agencywide efforts to elicit political consciousness among their employees. The agency has created a special in-house kit for its employees to encourage them to get involved in local politics. The kits, set to be distributed next week, will have pre-stamped postcards, pens and a list of local and federal contacts in the House of Representatives — as well as a note encouraging employees to make their voices heard regardless of their political position.
"We felt that the idea of advocacy in recent years has been lost on a lot of people, so we knew we had to take charge and make it easy enough for people to hop onto," said Dodie Martz, associate partner and director of revenue and operations at the agency, who was one of the executives at the forefront of the effort. "We're thinking of this as micro-tasks for initiating macro-changes."
Similarly, when Olson's Orezzoli discovered that Trump's administration includes about 2,299 appointments that don't require Senate approval, she decided to create a non-partisan grassroots movement out of it. "Radical Equalist" aims to bridge the representation gap in Trump's administration by encouraging more people — specifically women — to apply for jobs in the Trump Administration by spreading the word through a website as well as social media.
"We can keep harping about our distrust of politicians and the government, but the only way we can affect change is by actually getting involved ourselves," she said. "It started off as an independent project for me, but now I have the support of Olson and we are also working together on a larger effort."
Not all agency efforts, however, are from the top. Agency staffers with a political proclivities have launched their own side projects.
Among the rabble is Adam Epstein, a commercial editor at P.S. 260, who is using video footage of President Trump signing the orders and turning them into hilarious GIFs and memes.
One, for example, shows proudly Trump displaying an order he just signed, and reads: "I am a lost being." Another one has him hold another file up, with the words "And you may ask yourself, how did I get here?"
— (((adam epstein))) (@eppyad) January 31, 2017
Epstein said that the GIFs were his way of "bringing some levity and humor" into something he finds extremely depressing. "The way the executive order videos showed Trump displaying his signature seemed so fake and like play-acting to me," he said. "If I can use some post-production and high-end tracking software to get someone to feel better or question something, I've done my bit."
A quintet of R/GA staffers also took the humor route, turning Trump aide Kellyanne Conway's phrase "alternative facts" into a quick-witted card game. The true-and-false game comes complete with a 56-card deck including facts and alternative facts — it's on the player to tell the difference. (R/GA is not officially associated with the project.)
"We literally couldn't believe what was happening, so we decided to create something to shine some light on the outlandishness," said Kate Carter, "alternative fact writer" of the game. The group, which also includes art director Zack Roif, "chief card designer" Augustus Cook, "chief misinformation officer" Sam Farnham and campaign strategist Emily Kearns, plans to donate a portion of any profits to the ACLU.
https://digiday.com/?p=221910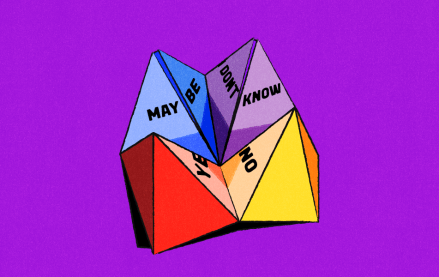 October 3, 2023 • 5 min read
•
•
Overall there's more due diligence from marketers when it comes to influencer marketing efforts now, according to marketers and agency execs, who say that there's been more rigor over the last year, and especially over the last six months.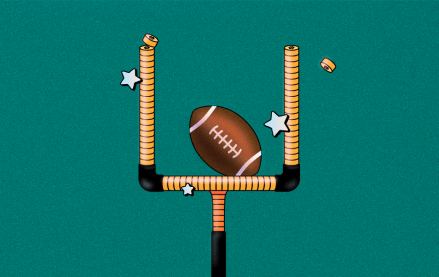 October 3, 2023 • 3 min read
•
•
The collaboration between the Los Angeles Rams and Snapchat goes back to 2020 as the Rams made became the first NFL team to conceive a Snapchat AR experience, affording fans the opportunity to virtually wear the team's recently unveiled uniform.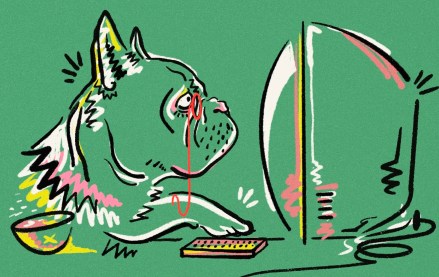 October 2, 2023 • 7 min read
•
•
When it comes to agencies, both of Meta's older sibling social media platforms may be past their primes.