This week, Snapchat partnered with Nielsen to offer deeper audience metrics in the U.K., and now agencies expect the advertiser cash to flow.
Previously, the social network had offered advertisers few insights into the habits of its 130 million daily users. Now, with the addition of Nielsen mobile Digital Ad Ratings (mDAR), brands and agencies are able to measure its "3V" video ads, which appear on Snapchat's Live and Discover channels, using measures like reach, frequency and demographic composition.
While the agencies Digiday spoke to said Snapchat currently represented a small portion of media spend (one put the figure at 1 percent), all expect this to grow following the announcement. The feature launched in the U.S. back in February, and spend has since increased. There, it's running additional partnerships with Innovid and Sizmek. 
Jerry Daykin, global digital partner at Carat, told Digiday the move to roll out third-party data on ads in the U.K. is a "symbolic step" on its path to maturity, but there's still a way to go before it can reach rivals like Facebook.
"It's possibly easy to think of them as an upstart, but now they're showing that they can play by traditional media metrics and deliver a strong reach at strong price," he said. Daykin added that marketers are now running second and third campaigns on the platform as it can offer them access to an audience they can't reach elsewhere.
The ratings, while simplistic, put Snapchat on a par with TV networks. However, laying its own figures out for independent scrutiny is a big leap for the platform.
Renée Mellow, head of paid social, worldwide, at MediaCom, said the news was an important step in moving advertisers away from "marking their own homework." She added, "We definitely try to have a high standard of viewability for clients, so it's important to be third-party verified."
Mellow has overseen Snapchat campaigns in the U.K. for clients including eBay and Shell, but wanted something more than anecdotal evidence to prove that ad units can cut through. There's also the matter of the time-spent metric. While other platforms, like Facebook, can let advertisers account for the amount of time users are spending on their video content, Snapchat hasn't until now.
The Nielsen ratings won't apply to all advertisers on the platform, only the brands (mostly consumer packaged goods) who are paying large sums to test drive its 3V units. While targeted geofilters on Snapchat can be executed from as little as £5, Daniel Price, head of social operations at Lost Boys, says a priority placement on its Discover section can set brands back around $750,000.
Price says that while the move is a step in the right direction, Snapchat needs a more sophisticated analytics platform – like Facebook's – to be competitive and to convince marketers to invest.
"What would be useful for brands is a back-end platform like Hootsuite to plan and manage engagement," he said. With regards to the platform's screenshot feature, Price is also keen to see measure how users are repurposing branded content and spreading it to their networks.
"My instincts tell me it's useful as branding, but what else is it doing for us? Though it's moving in the right direction, I'd like to see more. The more data a platform has about its users, the more powerful it becomes," he added.
Others see the move as a means to validate what they already know about the platform. Cadbury's brand manager, Barbora Hrdlickova, is currently running a campaign on Snapchat for the chocolate bar Crunchie that involves a series of branded lenses. While data could optimize what the Cadbury team is doing, she says the views alone have been a valuable indicator of success.
"With dark social platforms, it's difficult to know what to expect. For us, the ROI is satisfactory as our campaign has so far overdelivered, with our first lens reaching 9 million views," she said.
Paul Greenwood, senior research and innovation director at We Are Social, said the Nielson rating would also help agencies and brands make the case for social more broadly. "It's making significant steps to proving the value of social to brands –- being able to put these metrics in front of seniors to show it is having an impact," said Paul Greenwood, senior research and innovation director at We Are Social.
"It's a big unknown. What is it driving? Sales? Awareness? If Snapchat can prove that it should open up more budget," Greenwood added.
https://digiday.com/?p=179832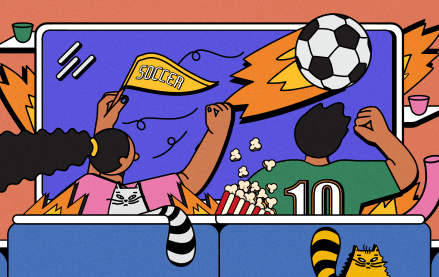 December 1, 2023 • 4 min read
Even if a game isn't make or break, sports leagues and brands want fans to be paying attention — and they're hopeful new strategies will get it.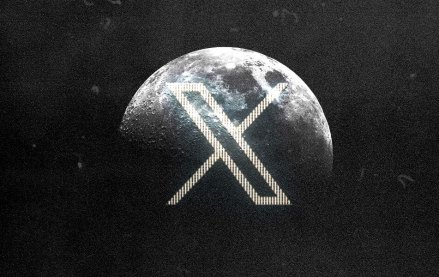 November 30, 2023 • 4 min read
In the packed DealBook conference in New York yesterday, owner Elon Musk bluntly told them to shove it.
November 30, 2023 • 2 min read
WorkTok, or CareerTok, is in full force. Combined, those hashtags on TikTok have over four billion views and it is benefiting Gen Z.