Forget ordering pizza. Soon you'll also be able to consult Alexa about your next period.
Last weekend, digital agency Rain hosted a two-day hackathon for staffers and local developers at its Nicaragua office to play around with voice-driven experiences, and one of the Alexa skills that came of the exercise was a menstrual calendar for women planning to get pregnant. Rain isn't alone. As services like Alexa, Siri, Cortana and Watson increasingly become embedded in consumers' daily lives, agencies are doubling down on their efforts and looking to provide actual utility through these platforms on behalf of their clients.
Agencies including Rain, Maxus, Huge, We Are Social and CP+B are betting on the future of voice technology, doing everything from encouraging internal demos and hosting hackathons to get employees better acquainted with the technology in-house. An it's not just chasing the shiny, new object, they say.
"It's still in the early adopter curiosity stage, but a huge shift is underway as far as clients are concerned," said Corey Szopinski, executive creative technology director at CP+B Los Angeles.
Tom Kelshaw, director of innovation at Maxus, agreed that clients are very interested, particularly those with close integration with Amazon as it reduces friction for sales. But "budgets are small right now, because experimentation is very cheap and easy," he said.
Voice has been a big focus area for Rain ever since the agency debuted its recipe library for Campbell's on Amazon Echo in 2015. The agency has designed Echo skills for a variety of clients and built a smartphone app called Reverb, which lets anyone interact with Alexa — even if they don't have an Echo device. Most recently, it hosted the hackathon event for voice-driven experiences, out of which four projects are being submitted to Amazon, including the menstrual calendar above as well as a skill allowing people to check their balance for public transportation.
"The idea of 'learn-then-teach and repeat' is part of the culture at Rain," said Andrew Howlett, founding partner at Rain. "When you train others, you actually improve your own skills and expertise."
At Maxus, Kelshaw has an Echo Dot set up at his desk that staffers are encouraged to come and try out. The agency also regularly demos skills at internal events and brings in specialist developers for staffers to school its employees further.
Huge hosts regular hackathons to encourage applied learning for emerging tech across the board and had one focused on conversational user experience or voice interfaces. Among the projects was, for example, a voice-activated Alexa skill designed for marketers to use to get relevant marketing stats and figures. Wondersauce, on the other hand, has a small team dedicated to developing relationships with technology partners, diving into APIs, and attending hackathons and meet-ups. This group is then responsible for educating the agency's staffers on practical use cases that they can help their clients with.
Others, including We Are Social and CP+B, are also investing significantly in voice technology, hosting frequent meetups to school current employees as well hiring new talent, especially UX designers with experience working with voice. We Are Social launched its own daily news broadcast on Amazon Echo last December, giving consumers briefs on the latest news in marketing.
Most branded voice activations — including CP+B and Domino's pizza-ordering skill and VaynerMedia and Johnnie Walker's cocktail recipe skill — seem gimmicky so far. But according to Rain's Howlett, as the technology matures and developers start to grasp its true potential, real utility will emerge.
"Look back at the early app store days for the iPhone — the large majority of apps were gimmicky and silly," he said. "But voice technology will continue to improve in its accuracy and efficiency, and this will allow more opportunities for brands to create useful interactions for consumers and revenue opportunities will too follow."
The technology will particularly have implications for the automobile sector, as well as in third-party app integrations such as geo-location, maps and payment. "We are already working on some of these and are excited about what consumers will be able to do without ever taking their eyes off the road," he said.
https://digiday.com/?p=231197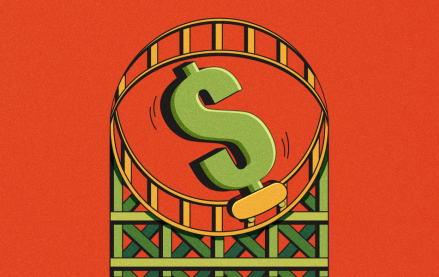 December 7, 2023 • 5 min read
In this week's Digiday+ Research Briefing, we examine the challenges facing programmatic advertising, how publishers, brands and retailers are giving up on X, and how publishers and brands are rapidly increasing their use of AI, as seen in recent data from Digiday+ Research.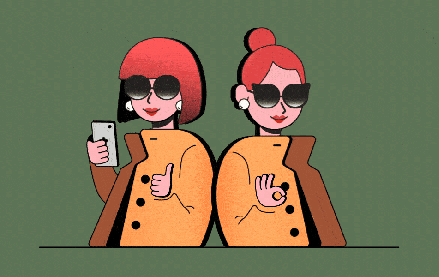 December 7, 2023 • 4 min read
The creator economy is on its way to becoming more like the programmatic market than many advertisers realize.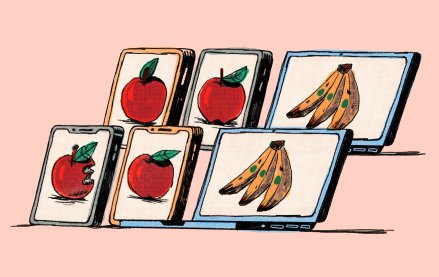 December 7, 2023 • 3 min read
Marketers for major CPG brands in particular have been managing a trickier relationship with those retailers.