This story was updated to include details of IPG's gift and entertainment policies.
Agencies play down the effect the gift economy has on the digital advertising business. The incentives offered by vendors — jeans parties, gift cards, tickets to Yankees games, and weekends in the Hamptons — have little influence over media buyers, they say, because of strict policies dictating what they can and cannot accept.
But ask agencies for what exactly these policies are, and things become murkier. Many agencies Digiday contacted declined to explain what they are or answer specifics on what's OK and what's not. What's more, many buyers at agencies indicate they're not strictly enforced — or even taken very seriously.
Senior agency executives turn a blind eye to many of the gifts and perks being thrown at their staffers, perhaps because it means they can get away with paying them less, or perhaps because they also benefit from them. As one media buyer told Digiday, "We're not allowed to accept trips, but people do. … People higher up in the company take the trips, so I don't think anyone's in a position to tell you you're fired if you do too."
According to GroupM CEO Rob Norman, staffers at agencies in its network are required to seek approval from their managers before accepting gifts or corporate entertainment. Those managers decide whether or not the size and value of each gift is appropriate, Norman said, but refused when asked to specify on what basis.
"We won't go into detail on this but policy is set at the GroupM level for all agencies. Staff are required to submit gifts given and received, and these are approved by their managers up the line and from time to time rejected if considered inappropriate in size or nature in the judgement of those managers. This is all handled online in the GroupM Gift Registry. The system inevitably depends on the compliance of individuals, and we have sanctions in place if we believe abuse has taken place," he said.
When asked specifically if $100 jeans, $20 iTunes gift cards or weekend trips to vendor summer houses were covered by GroupM's policies, Norman simply replied, "I am not going to go into further detail."
The response given by rival media agency network VivaKi was equally vague, if not more so. There are strict rules in place, Cheri Carpenter, evp of corporate communications for the Publicis-owned group, said, but she declined to give any details of what they might be.
"All of our agencies adhere to the codes of conduct outlined by the Janus Codes of Conduct — the Publicis Groupe corporate policy rulebook, if you will. Janus is very clear that any 'gifts' accepted be of nominal, intrinsic value or clearly marked as promotional materials," Carpenter said, adding, "These rules are published and known to all Groupe employees."
Instead, the line is kept fuzzy. As indicated by Carpenter, VivaKi expects its code of conduct to be implemented and enforced by its member agencies. But when asked, individual agencies in the VivaKi network did not provide details of their policies. Zenith Optimedia refused to speak to the issue, while Digitas and Razorfish didn't reply to multiple inquiries.
Does a $100 pair of custom jeans have "nominal, intrinsic value"? Is a weekend at a Hamptons house considered "promotional material"? If not, these rules are regularly violated in the normal course of business at these companies.
IPG is more up-front with its policies. It's publicly available group code of conduct stipulates that gifts may only be accepted if they are: Not intended to influence a business decision; valued at less than $400; infrequent; in good business taste; unsolicited; and not cash or cash equivalents. Similar rules apply to entertainment and events, and the code is reviewed and signed annually by all IPG staff, a spokesperson for the company said.
But again, it remains unclear if those policies are ever actually enforced. They also appear potentially contradictory. Why would a vendor purchase a buyer nearly $400 in gifts for any reason other than to influence their decisions, for example, either directly or indirectly?
Despite the policies apparently enforced by some agencies, it's no secret that the gifts and perks continue to flow. Undertone and Yahoo entertained staffers from agencies including Universal McCann, Aegis Media, Zenith Optimedia and Digitas at their respective houses on Long Island this summer. Whether or not those visits were permitted by the policies in place at those agencies is impossible to tell.
The jeans parties and sunglasses-shopping trips continue, too, while vendors like Izea even offer up laptops in return for insertion orders. Again, it's unclear if Ray-Bans and MacBook Pros are covered by these policies.
Obviously, relationships have always played a huge role in the advertising business, and they will continue to do so. It's no secret that those relationships are often built over steak dinners and at Yankees games, so why aren't agencies more open about it?
"I remember a time when I was at my former company, IGA Worldwide, as one of the co-founders and I took out an agency person to a Knicks game," recalls Darren Herman, chief digital media officer at The Media Kitchen. "We had absolutely fantastic tickets — on the company, of course — and we talked the whole time. Afterwards, we got the largest insertion order of our history. Why? Because of the relationship we built up over the game. This game helped us build our relationship and generated immediate returns for us."
Knicks games, summerhouses, and jeans parties are used every day by vendors to help them sell media. That's a fact. Agencies should either be more transparent about the way they do business or change it.
Either way, agencies' mystery policies achieve little more than to rouse suspicion about what's really going on behind the scenes, usually made possible thanks to their clients' budgets.
https://digiday.com/?p=19895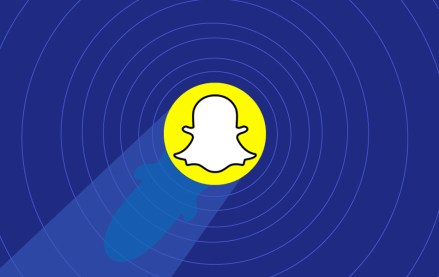 September 29, 2023 • 3 min read
•
•
"We are not diminishing the importance of AR," he said. "In fact, we are strategically reallocating resources to strengthen our endeavors in AR advertising and to elevate the fundamental AR experiences provided to Snapchat users."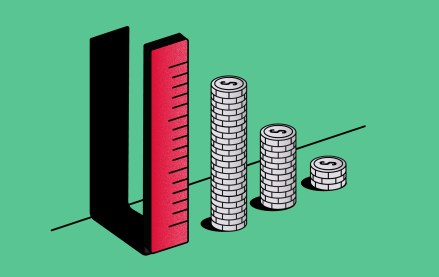 September 29, 2023 • 4 min read
•
•
In Q4 of this year, Activision Blizzard Media is launching in beta a new measurement tool dubbed the Attention Measurement Scorecard. The goal: to raise brands' and marketers' confidence in in-game advertising.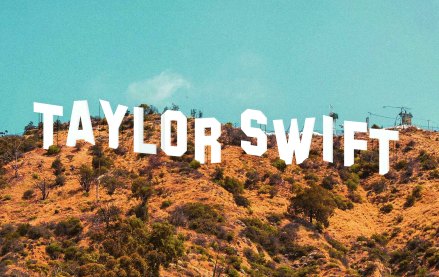 September 29, 2023 • 4 min read
•
•
The concert film will likely help build on cinema advertising's momentum after Barbenheimer.