Two months ago, digital agency 360i bused approximately 45 of its employees to North Bergen, N.J., for a company outing. The group was divided into teams, which were then given unique assignments.
But 360i employees didn't end up doing trust falls or going on scavenger hunts. Their tasks were to shop for specific items at Target and Walmart. One team was told to buy food and party favors for a 10-year-old girl's sleepover party. Another team was told to shop for its daughter's upcoming birthday party, and to keep in mind she loves horses. One team was told to find Downy and report how the laundry aisle was configured. A separate team was simply told to look for fabric softener, and their findings were compared.
360i, like so many other digital agencies, has recently become increasingly focused on how it can use its digital media expertise once used to make websites to improve the in-store shopping experience. In the merging of the digital and physical worlds, shops like 360i, Razorfish, DigitasLBi and others are betting on their digital chops giving them a leg up.
"Over the last two or three years, it's becoming eminently clear that digital is influencing the overwhelming majority of all purchases," said Jason Goldberg, Razorfish's vp of strategy. Razorfish was slightly ahead of that trend, having established a dedicated retail practice two years ago. "But it's triggered demand for a lot of additional support services, and agencies aren't stupid; they go to where the demand is."
One would assume that digital media's effect on purchasing decisions could actually hurt brick-and-mortar businesses. But for all the talk of "showrooming," physical retail remains a far-larger business than e-commerce and is expected to grow in the coming years. How digital media can enhance that growth and combat showrooming is where the retail opportunity for digital agencies lies.
R/GA has conducted its own retail research to that end. But instead of using employees, it used employees' children. R/GA staffers brought their kids into the agency's Retail Lab during a recent take-your-child-to-work day. John Jones, R/GA's svp of retail, noticed how the kids assumed every display panel functioned like a tablet and were elated to find they could be used to change the room's lighting.
"Being able to have a more personalized experience is a way forward for retailers," Jones said. "Showing clients that improved customer service and special offers turn your store into something you can't get online is something clients are really receptive to."
Last October, R/GA installed in a New York City subway station a digital kiosk that used color recognition technology and to provide commuters with L'Oreal makeup that matched their outfits, for example.
DigitasLBi, meanwhile, is equally interested in retail and has established a Connected Commerce offering that's solely for retail-related research and digital solutions. One of Connected Commerce's recent innovations was the Inspiration Corridor, a hallway lined with digital screens. The corridor uses body scanners to detect a user's gender, age and clothing style, and then display products customized based on that information. The hallway also uses beacons to synchronize with users' smartphones and show them where in the mall they can find the items they selected.
The corridor was developed for European real estate company Klépierre, which owns shopping centers. Malls in Europe have seen a 3 to 4 percent decrease in foot traffic in recent years, so Klépierre is hoping technologies like the corridor will be compelling enough to bring shoppers back.
"It's the beginning of the game," said Vincent Druguet, Connected Commerce lead at DigitasLBi Paris. "In order to get people coming back to the mall, they need to attract innovative retailers. In order to attract them, they need to show them they're more open-minded and innovative than the other malls."
Most agencies are simply interested in in-store because it's a (literal) space that has yet to receive proper attention from digital shops.
"We've spent the past decade looking at the disintermediation of retail," said Mark Avnet, dean of 360iU, the agency's in-house educational center, "but a lot of sales happen in stores, and that's likely to be the same for a long, long time."
https://digiday.com/?p=71743
September 27, 2023 • 10 min read
Digiday+ Research assesses how brands and influencers are using Shorts to reach new audiences and what types of Shorts videos create the most buzz for marketers.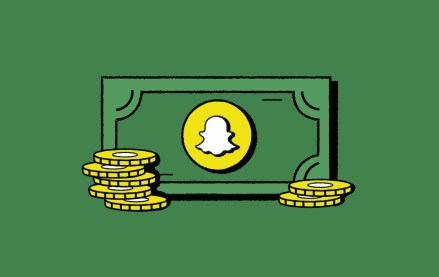 September 27, 2023 • 4 min read
Yesterday, Snapchat marked its return to in-person agency roadshows, sending company representatives to Horizon Media's Manhattan office to showcase a Snap-designed video game intended to capture the essence of what it's like to work at an agency — and how Snapchat can be part of the process.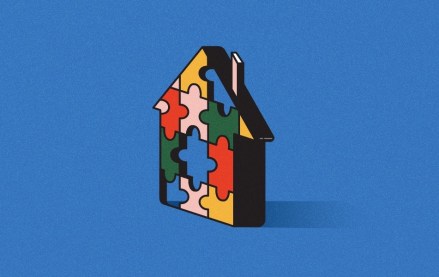 September 27, 2023 • 5 min read
As in-housing settles in as a mainstay, some marketers push for complete control.