Spotify has won the hearts — and marketing dollars — of digital agencies.
On Thursday, Spotify updated its desktop app. The company added song lyrics, a revamped friend feed and daily viral charts to the music-streaming service — improvements welcomed by marketers who have embraced the service as an effective advertising platform.
Spotify has grown to more than 60 million monthly active users, 15 million of whom are paying subscribers, according to the company. That leaves 45 million free users who consume music on the platform each month. But they're also listening to, seeing or even watching ads from the world's top brands, often because digital agencies advised those companies to advertise on Spotify.
"We've become very bullish on Spotify, especially in the last 6 to 12 months," said John Tuchtenhagen, svp of media at Digitas. "They've made huge strides in the competitive space, mostly on scale, but also on better backend technology, products and targeting."
Spotify, like Pandora before it, now integrates with traditional radio-buying software. If Taco Bell, which has run several campaigns on Spotify through Digitas, wants to reach an audience aged 18 to 34, Spotify can guarantee that, the same way any radio station could. "If your audience is 18 to 34, every buyer puts Pandora and now Spotify on recommendations," said Tuchtenhagen.
Pandora towers over the its younger competitor on scale, with 81.5 million monthly listeners at the end of 2014, according to Pandora's fourth quarter earnings report. But the service is a lean-back experience — the whole value proposition is, set it and forget it — whereas Spotify is a more active experience. Spotify enables users to build playlists, see what their friends are listening to and look up song lyrics, among other features.
Because of that hands-on experience, "we're seeing Spotify as a main opportunity to get into the music arena for a variety of digital assets, not just audio ads," said Scott Symonds, managing director of media at AKQA. The digital agency has run Spotify campaigns for Gap, Old Navy and Fiat, among others. AKQA also regularly buys ads on Pandora, which has delivered "very positive results" for the agency, said Symonds.
Compared to other music-streaming services, Spotify users spend a lot of time looking at and engaging with their devices. That's attractive to agencies, which can now buy video ads through Spotify.
"We love their video product," said Tuchtenhagen. "There's not nearly enough supply to meet the advertiser demand for video online, and we need more dogs in that hunt — especially one with young, tech-savvy audiences like Spotify."
Spotify CPMs hover between $5 and $30, depending on the ad unit and targeting blend. That's roughly comparable to Pandora, said Tuchtenhagen, though obviously video-heavy advertisers will pay a higher ad rate. Viewability on Spotify isn't a big concern for advertisers, several agency executives agreed, because the platform has tech to ensure most ads are heard: It pauses ads if users mute their device volume and, on desktop, pauses videos if users minimize the player. But even if video ads run while people are listening but not watching, that's not necessarily a loss for advertisers.
"Like advertising on TV, you don't have to necessarily see the ad to be impacted by the content," said Bernard Gershon, president of digital advisory firm Gershon Media.
From Spotify's perspective, ads serve a dual purpose: They generate a pivotal revenue stream for the company, but they also prompt users to pay for Spotify Premium, which costs $10 a month. More than 80 percent of Spotify subscribers started as free users, noted Spotify CEO Daniel Ek in a November blog post.
Spotify's free tier "is not as flexible or uninterrupted as premium," wrote Ek. "If you've ever used Spotify's free service on mobile, you know what I mean — just like radio, you can pick the kind of music you want to hear but can't control the specific song that's being played, or what gets played next, and you have to listen to ads. We believed that as fans invested in Spotify with time … they would eventually want the full freedom offered by our premium tier, and they'd be willing to pay for it."
The data Spotify collects on users' listening habits, geographic location and social circles (through Facebook connections) is also appealing to advertisers, even if it pales in comparison to data Google and Facebook have on their users.
"Data is huge, and for [Spotify] to have sign-in data and multiplatform data — to see you on desktop and mobile — is really strong," said Symonds. "We're still at the tip of the iceberg there, but that's what everyone wants in the marketing world right now."
The Spotify brand itself is attractive to agencies and their clients: For a long time, it has been the hippest place to advertise in the music-streaming space. But that is beginning to change as music-streaming site SoundCloud grows in popularity as a place to discover new music and connect directly with artists.
"Spotify is sexy, and it is a place to be, especially to get millennials, but it's not as sexy as SoundCloud, which is still developing its ad capability," said Louisa Ferguson, a strategist at Huge and a writer at music blog Indie Shuffle.
"SoundCloud is the new cool kid," added Tuchtenhagen. "Spotify on a recommendation isn't sizzly any more. That's why it makes sense they're trying to scale so hard right now, because the shine is off the apple."
Main image courtesy Spotify (modified by Eric Blattberg / Digiday)
https://digiday.com/?p=108183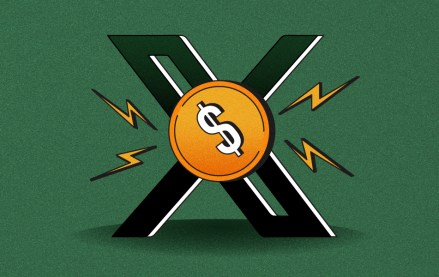 December 4, 2023 • 4 min read
Less competition for ad inventory means lower prices, but at the cost of associating with a platform facing ethical challenges.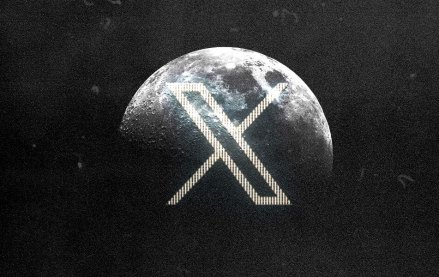 November 30, 2023 • 4 min read
In the packed DealBook conference in New York yesterday, owner Elon Musk bluntly told them to shove it.
November 30, 2023 • 2 min read
WorkTok, or CareerTok, is in full force. Combined, those hashtags on TikTok have over four billion views and it is benefiting Gen Z.