Dating apps debate the impact of Facebook's move into their turf
After Facebook announced its entry into the dating industry, some existing dating apps welcomed the tech giant — at least officially. Bumble said it was "thrilled" and could "explore ways to collaborate." Joey Levin, chief executive at Match Group's parent company IAC, said, "The water's warm."
Turns out, it may be a little too warm. Facebook's entry into any space — just ask Snapchat — can spell doom for those already in the industry. With 2.2 billion people using Facebook's main service every month, introducing a dating component stirs the question of how smaller apps, and even Tinder with its 50 million users, can survive. The move also introduces other issues, given that many dating apps have relied on Facebook for their marketing strategies.
Match's stock dropped nearly 10 percent in the wake of Facebook's news.
Dating apps' relationship with Facebook: complicated
For dating apps with a specific niche (arguably the only way to compete in the age of Tinder), Facebook is a key way for them to find people who fit their criteria. Recently launched dating app Tonight caters to people interested in spontaneous meetups, and Eve Peters, founder and CEO, said with the previous version of the app, called Whim, highly targeted ads on Facebook and Instagram worked the best. Tonight has bought ads in New York, one of its most popular markets, and targeted alums of the top five New York universities, for example.
Meanwhile, U.K.-based Toffee, which is limited to people who attended private high schools, uses Facebook to advertise to people who went to those schools and elsewhere.
"We're trying to be clever in not chasing the more expensive filters. Rather than saying, 'I want to address people of this age that went to these specific schools who live in the specific regions,' we look at industries," said Lydia Davis, founder and CEO of Toffee.
The Inner Circle, an invitation-only dating app, has run Facebook and Instagram campaigns targeted by age, gender and device, said founder and CEO David Vermeulen.
Facebook may help erase dating apps' stigma
Dating app founders said they still plan on paying for Facebook ads in the aftermath of its announcement and even after the feature launches. Perhaps, they said, Facebook's entry will improve their success. It remains to be seen how much Facebook will emphasize its own dating feature within its products, though.
Bart Visser, director of brand marketing for Spark Networks, parent of EliteSingles, said his company doesn't feel threatened by Facebook's announcement due to the social network's past influence on online dating.
"People have been using Facebook for dating purposes already for a while, just not in this format," said Visser, "and secondly, we view the move as a positive change, as it will expand the market even further and make online dating an accepted part of society."
Davis agreed that Facebook's entry may help lessen the stigma of online dating and added that Facebook's typical reliance on advertising, rather than a subscription model, may affect its prospects. Toffee is purely subscription-based.
"People are getting increasingly suspicious of things that are free because nothing is free," Davis said. "We're upfront with saying, '[We're] for the price of a relatively decent gin and tonic, and we're not going to hassle you.'"
Yet for some dating services, Facebook has been a thorn in their side.
"You send the application, and you get a module that says, 'Thanks. We'll be in touch.' We had to chase [Facebook representatives] down," said Peters of Tonight. 
Ashley Madison, a site for people seeking affairs, last spoke with representatives of Facebook's ads team in September and was told in an email seen by Digiday that the site was "not accepting applications for new dating advertisers at this time."
A Facebook spokesperson said the social network accepts new advertising clients as long as they meet the company's ad policies.
Google 'cheating wives'
Beyond paid ads, other apps use influencer marketing, primarily on Facebook and Instagram. Happn, which matches users with others they've crossed paths with, said it uses influencers. Her, a queer female dating app, initially grew through partnerships with "existing queer female digital influencers" on Tumblr, Instagram and YouTube, and it still pays for influencer marketing as well as social advertising on Facebook, Instagram and Twitter, said Noa Gutterman, Her's senior growth marketer.
Ashley Madison relies on Google, primarily search, and has also used Snapchat. The Snapchat campaigns have worked "really well" with a 92 percent return on the investment, said Ruben Buell, president and chief technology officer of Ashley Madison's parent company Ruby Life.
"Keywords buys is probably 65 percent of the total marketing spend, sometimes even higher. We compete with traditional sites on some terms and then we also buy terms specifically for our product as well, like married dating, cheating wives," Buell said.
Match Group, which owns Tinder and dozens of other dating sites, declined to comment on its strategies. It's clear that Tinder pays for search ads on mobile app stores: Search for rival dating app Bumble in the Apple App Store, and Tinder shows up first.
Other services said they have focused their budgets on offline campaigns. EliteSingles' marketing strategy "is and always has been a hybrid model of online and offline channels with a high focus on TV advertising," Visser said.
Bumble started on college campuses, and it still relies on college ambassadors and city leads. The women-first app also pays for out-of-home advertising such as billboards on the highway from Los Angeles to Coachella and bins at airports.
https://digiday.com/?p=286741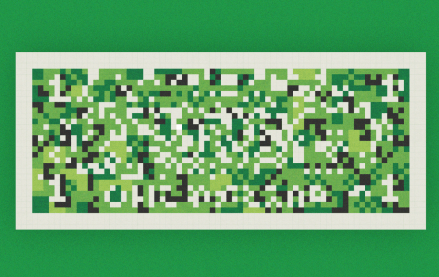 September 21, 2023 • 3 min read
Ducati has legitimate reasons to investigate Web3 tech as a marketing tool. Building a community of Ducati enthusiasts, or "Ducatisti," has been a core element of the brand's marketing for decades.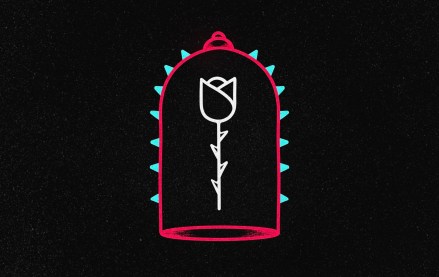 September 21, 2023 • 5 min read
In this edition of the weekly Digiday+ Research Briefing, we share focal points from Digiday's recently released reports on agency and brand confidence in TikTok, and on how publishers are making Instagram work for them.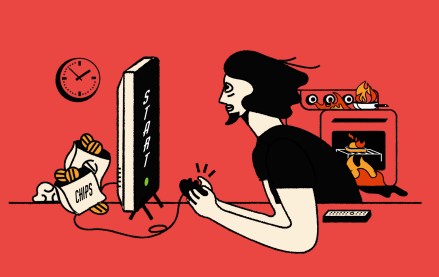 September 21, 2023 • 4 min read
While this is the first gaming related livestream Fandom has done with Instagram, it's part of a bigger push to celebrate and embrace the vast gaming community among the Gen Z demographic thriving on Instagram's platform.