This week the advertising world takes over Manhattan for Advertising Week. Digiday editors are moderating several sessions during the week. We will also cover the highlights, lowlights and key personalities. Our coverage  is made possible by Specific Media.
It's never been more important to understand changing media habits. L'Oreal traveled the world – six countries, 17 families and 55 everyday people — to find out how digital is changing things.
The L'Oreal study, done with Tremor Video, found that people do want advertising. Their issue with it, however, is the fear of being taken advantage of. People want control. They want to choose when and how they view ads. They want ads that help them make decisions, ads that guide them. They want to feel respected.
"People's ability to evaluate buying options and where they evaluate — this is changing," L'Oreal USA CMO Marc Speichert said at the IAB Mixx Conference in New York. "In the old days, television was a shrine in people's homes. They gathered around and watched. Advertisers had the power. Now, with more channels and more choices, people are more empowered. Video has a strong place in our hearts. That box in the living room is more than just live TV, it is on mobile phones and on laptops, and people are controlling how and when they watch. TV is unboxed."
Enter the modern family. In the modern family, everyone in the home is a powerful influencer, because everyone can get online on any device. Anybody can now have a desire for a product. Every member in the household is now the potential customer.
"We realize that we really need to think about when and where people need the info that you have to offer as a marketer," Speichert said. "We need to help them discover things. We need to figure out what's meaningful and relevant and then we [as marketers] can really create value."
The insights gleaned from this study are reshaping how, where and why, and with whom L'Oreal does business. It ends up that everything the beauty brand thought it knew about people is not true. Insight powers innovation, Speichert said. And L'Oreal is re-imagining what is possible. A whopping 50 percent of consumers research brands online before they make a purchase. If you are not there, during the evaluation phase, you are missing out.
L'Oreal is focusing more on content now than ever before, because, according to Speichert, there's nothing more powerful than a great story, well told. Digital has opened the door for more stories, that can be told in more places in more forms, and then shared all over the world.
To illustrate this new-found love for digital content, Speichert shared an effort that L'Oreal did earlier this year, targeting a new consumer. A smaller L'Oreal brand, Dermoblend and its agency Tuxedo, realized it needed to broaden its target demographic. Women are no longer the only ones wearing makeup. A video was created of a man, completely covered head to toe with tattoos and then shows L'Oreal make-up artists covering him up with concealer. They're able to cover up all of his tattoos and the message at the end is, don't judge a book by its cover, go beyond the cover. The video was viewed 15 million times.
Another example of L'Oreal's shift to storytelling is its Destination Beauty channel on YouTube, which is meant to meet the L'Oreal consumer on her eternal quest for the perfect product. The company decided to find ways to get the L'Oreal consumer to spend more time with the brand. The channel posts video how-to's on how to get the perfect look for a cocktail party, for work and just a Sunday out with the kids. Since its launch about three months ago, the channel has accrued almost 20,000 subscribers.
Another L'Oreal brand, Kiehl's, demonstrates how mobile needs to play a role in marketers' strategies nowadays. Consumers were asked to join a database to get updates on new product launches. Speichert said that 73 percent of people that signed up and received these messages went on to buy the product.
Speichert talked about the brands that he feels are really embracing the changing digital landscape. Burberry, he said, is really getting it.
The new Burberry London flagship store was unveiled on Regent Street, and the building is older than the Burberry brand itself. The brand created an environment that replicates the same experience as online, in a physical environment. Burberry is taking the multichannel retail experience to a new level. There's a digital screen in the store that tells the history and heritage of the clothes. Consumers can use iPads in-store to make a custom-made trench coat.
"People are excited by experiences," Speichert said. "Excite someone to buy something. The brand has a new opportunity: Consumers want to know the story behind something."
Speichert said it is really important to take chances and experiment. That's what L'Oreal did when it partnered with Glamour for Mercedes-Benz Fashion Week. It turned a fleet of NYC taxis into Taxi Shops. Through Microsoft Snap Tags, people could buy products right in the cabs. One in three passengers snapped a tag, and 25 percent made a purchase. And 90 percent of those who took action downloaded the L'Oreal mobile app.
"Digital technology changes everything," Speirchert said. "My advice is to unbox the definition of TV and focus on sight, sound and motion on all screens. We are marketers, and we need to create great content. Don't leave anything to chance."
https://digiday.com/?p=22877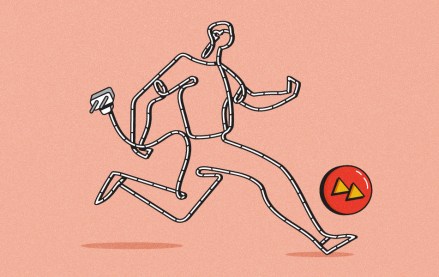 September 22, 2023 • 4 min read
Women's sports are having a moment. Brands, media companies and agencies are looking to get in on the action.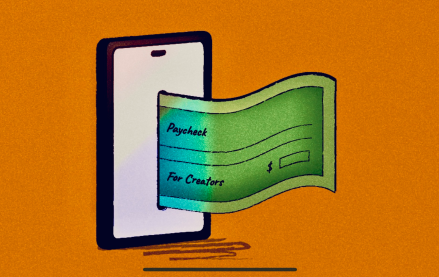 September 22, 2023 • 6 min read
The Hollywood strikes were supposed to be a game changer for many of them, but the situation hasn't quite lived up to the hype.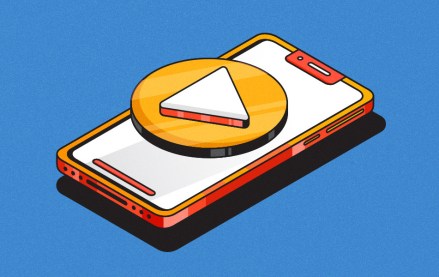 September 22, 2023 • 5 min read
Given the rise of short-form video, agencies that focus on the format, rather than specific platform expertise, will reap the rewards.