This week the advertising world takes over Manhattan for Advertising Week. Digiday editors are moderating several sessions during the week. We will also cover the highlights, lowlights and key personalities. Our coverage  is made possible by Specific Media.
The talent wars are always a hot topic in the advertising industry. During a panel yesterday, five agency CEOs were asked about their biggest challenge. Although each was asked to answer differently, all five came back to retaining and developing talent as top on their minds.
That has served as a backdrop to Advertising Week. The industry has always been as strong as the people in it, yet there's a feeling that advertising agencies don't measure up compared to the dynamism of startups, not to mention the likes of Facebook and Google. Digiday editors asked various leaders for their take on the question, "How can the ad industry attract and retain the talent it needs to succeed in the future?"
Alison Kent-Smith, director of digital development, Goodby, Silverstein & Partners
They need to invest in development and education for industry talent. Everyone says talent is top priority; very few invest and evolve. We are so busy looking outside for talent, we forget the inside. We can't buy, barter or recycle our way out of the talent challenge. Move people forward, move the organization forward.
.
Lars Albright, CEO, SessionM
I think it needs to be fundamentally more entrepreneurial. It needs to be more focused on: How do you reward people for taking risks? How do you provide incentives for people doing innovative things? Because I think anyone who's talented and top tier in their space wants to be part of growth and doing new things. So trying to create structures that reward growth, risk taking and innovation is key.
.
Rick Liebling, creative culturalist, Y&R New York
Unless you fundamentally change the notion of what advertising is, you're going to keep looking for, getting and eventually losing the same type of talent. But if advertising is, or includes, social/casual games, gamification, second-screen engagement, big data and a host of other developing technologies, then I think you can attract new and different types of talent. Expanding the definition of advertising keeps it fresh for the type of traditional talent you want to retain as well. Creative people want to work with and be around other creative people, regardless of their skill sets or core competencies. Attract a wider range of creative people and advertising has a bright future.
Christian Kugel, vp consumer analytics and research, AOL
The problem I see in terms of my world is that you have analytics people and you have research and insight people. More often than not, they used to be separate. What that meant was that there was no cross-pollination between those groups. Market research did great work but never influenced sales and vice versa. We brought those teams together to get people to work on projects together. By making it a bit uncomfortable, they're getting involved. When we bring a candidate in and say, "This is how we work," they get excited. The trend is for silo functions, but, in reality, employees value the ability to expand their horizons and develop skills. That's how we address it. Cross-pollination is the biggest thing, and we're trying to create a team of hybrid mutants.
Simon Bond, chief marketing officer, BBDO
We need to do a better job of reaching out to students before they enter the market place. When I was at university, I had no idea what happened in the agency world. There were no ad execs coming to us and saying how sexy it is to work in the ad industry. Unless you knew someone, you didn't know. Finance and consulting companies instead came to us to attract students. We do a bad job right now in reaching out to university students and educating and getting them excited to work in the ad space. We need, as an industry, to invest time, energy, effort and money into attracting the best talent by educating them what an ad agency does and why it's great to work there.
David Payne, chief digital officer, Gannett
If agencies want to attract and retain talent, they have to re-examine the structure that split planning and creative. Otherwise, you're just attracting desk jockeys. With the structure they're in now, they have decoupled their clients best interests, i.e., sales, from how they reward and retain their people, i.e., optimizing clicks via spreadsheets.
https://digiday.com/?p=23031
October 4, 2023 • 7 min read
•
•
There are still those who believe that AR has a place in the marketing funnel, however big or small right now.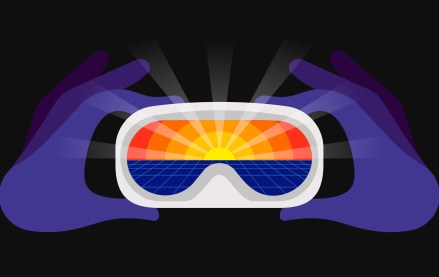 October 4, 2023 • 3 min read
•
•
With Pokémon Go revenues falling year-over-year, Niantic, its developer, is looking beyond its popular augmented reality game to generate profits.
October 3, 2023 • 2 min read
•
•
In episode four of the "Is This The Metaverse?" narrative podcast, Glossy international fashion reporter Zofia Zwiegliska spotlights the brand opportunity when it comes to fashion in the metaverse.