If you work in advertising, you've probably had those moments where you've been frustrated with how things are and have played around with the idea of just starting your own, better agency. While that's a nice idea that many flirt with, it takes guts to actually go for it.
Starting any new business is a big risk, and starting an advertising agency in today's competitive and constantly changing digital world has its own special set of challenges to take into consideration. Digiday spoke with several agency founders to hear about their experiences starting their own agencies, mistakes they've made, and advice for those who want to take the leap. Here are some things to think about before you start your own ad agency:
It's not for the faint of heart.
"Make sure you understand the energy it's going to take to see it through," said Phyllis Dealy, partner at Woods Witt Dealy & Sons. "Make sure you have a strong heart because you have a lot of ups and downs, and when you are down, you have to get right back up, and when you are up, you have to have some humility and understand that it's cyclical."
Dealy had spent her early advertising career as a traditional media buyer in the '90s and moved over to digital agencies afterwards and then did freelance consulting. It was during this time that Dealy was introduced to Harry Wood and Gill Witt, who would soon be her agency founding partners. In 2007, Dealy agreed to join as a partner and help get the agency up and running, even though she had just had her second child.
"I knew that I had the energy to start an agency, and I was pretty confident once I met these guys — it really clicked," said Dealy. "The fact that I'd already been working on my own for five years helped too."
Be ready to fail.
"It's not that I didn't like working for anybody else, but I honestly thought I had some good ideas and could benefit from a little less friction in getting them done, even if they failed," said Ian Schafer, CEO of Deep Focus. "I was pretty good at recovering from failure, which is an important characteristic when starting an agency — you have to know when to move on from no's to find a better yes and you have to have thick skin."
Schafer founded Deep Focus in 2002 after working at early Internet ad firm iTraffic fresh out of college and then on the client side at Miramax Films.
"I wanted to change advertising, so I started my own agency — digital agencies had become too siloed, so it was that professional frustration," explained Schafer. "It wasn't my life's dream, but I believed in it and felt that if it doesn't work out, it doesn't work out; and having a kind of devil-may-care approach got me to stick with it longer probably."
But also be optimistic and have a point of view.
"I didn't go into it with a definitive business plan or manifesto; I didn't leave my existing job with folders and binders of notes — I was just trying to build one opportunity at a time," said David Droga, founder of Droga5.
Droga admits that he was fortunate enough to already have had an impressive advertising career before he went off to start his own agency. Droga had worked his way up the agency ladder at a young age — by 27 he became executive creative director at Saatchi & Saatchi Singapore, and then by 30, he was the worldwide creative director at the London office. So while he had a good place to launch off from, Droga credits his optimism as one the most important characteristics to have if you are going to start your own agency.
"You have to be optimistic — optimism gets you halfway there, and then, of course, you have to work your ass off and be brave enough to have an opinion about what you are doing, because the world isn't looking for another agency — it's looking for good ones."
Be comfortable with uncertainty.
"I was always worried in the beginning," said Dealy. "We never knew how much money we'd be taking home each month, and it was almost more stressful on the home front, telling my husband these things — that certainly fueled a few marriage-counseling sessions."
Benjamin Palmer, co-founder of The Barbarian Group, said the initial part of starting the agency wasn't so difficult since he and his founding partners, Keith Butters, Robert Hodgins and Rick Webb, were all freelancers and were "pretty self-sufficient." However, they, of course, had their fair share of uncertainty.
"When you first start off, you really just have to grit your teeth and make it true," said Palmer. "We didn't know where our next job was coming from — I only started breathing easier about all of that two years ago."
Know when to say no thanks.
Being able to pay your staff and keep the lights on is, of course, of utmost importance and is a source of immense pressure for agency founders.
"There was only one time where we missed a pay period — we were a couple days late waiting for a check to clear — and knowing I had people depending on me was more stressful than anything else. That was one of the most difficult things to deal with, dealing with human beings who depend on me for their livelihood is more pressure than I'd ever anticipated," shared Schafer.
However, despite the pressure of paying the bills and being responsible for people, agency founders also have to keep in mind the types of clients they take on and whether they fit with the agency's goals — it can't be at the expense of the agency's culture.
As Dealy explained, even very early on in the make-it-or-break-it days, she and her partners decided to turn down one of their first clients.
"Right after we started, the very first guy who offered us a retainer — and we needed it so badly — we ended up telling him we didn't want to work with him because we knew that his values and our values didn't line up," said Dealy. "That was a defining moment for us as an agency: to walk away from business because that wasn't  the right business for us — that helped us be a little fearless."
Don't hire or fire at the expense of culture.
"It's hard to find good people, and sometimes it's better not to take the work if you can't hire awesome people for it," said Palmer. "You don't want to compromise your tastes and you don't want to grow too fast, and that happens a lot in advertising: you win two or three pitches and you need to hire a bunch of people, but there aren't 100 great people to hire at one time. If you get greedy on that front, it can be dangerous."
While Palmer stressed hiring carefully and slowly, he also advised getting rid of people quickly who aren't the right fit for the agency. Palmer admitted knowing how and when to get rid of people was something he'd never had to do before, so it took some getting used to.
"If it's not working out with someone, sometimes it takes you a long time to realize how much damage has been done," said Palmer. "You can lose a lot of good people with one bad person."
Balance creative and business.
As Droga explained, he initially spent time focusing on staffing the creative department but soon realized that was a mistake.
"Get someone who really understands the business side very quickly," said Droga. "You need really strong leaders in every department, and a lot of agencies put too much effort into hiring for the creative department."
At the same time, Palmer stressed the importance of being able to think like a creative about business issues too.
"If you are a principal starting an agency and you have a creative background, you should be one of the bosses of the business as well as doing your creative stuff, because there are a ton of decisions that if you just take a strictly financial point of view, you end up being like a bank instead of an ad agency," said Palmer. "A lot of big agencies are set up like that from a business point of view — they are in the business of getting as many account people in the room so they can bill more client hours, but you end up with an organization where most people don't provide any value — not that account people aren't valuable, but eight of them probably aren't."
If you're really going to do it, don't wait too long.
Both Palmer and Schafer recommended not putting it off if you really want to start your own agency.
"Do it young — it's a very risky thing. Starting any business is very risky, and agencies have a slow burn," said Schafer. "You get out what you put in, and sometimes not even — I couldn't imagine being away all day and night and not seeing my kids. It's something for the young, unless you're an established veteran and you can make a lower-pressure situation by bringing in clients right away."
Or, Schafer added, "Don't start an agency! It's fairly thankless, and it's cutthroat today — there's a lot of competition for talent and no matter how successful you are at it."
"You are lucky if you are generating 30 percent margin and your customers will say you are making too much money — its' a weird business to get in to," said Schafer. "I'm glad I did it when I did it, but today I don't know if I would do it again."
https://digiday.com/?p=68298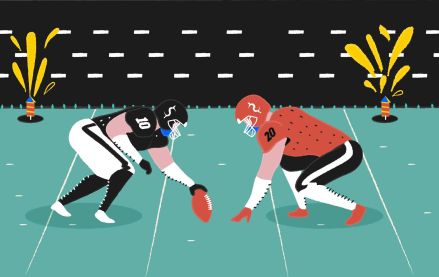 December 6, 2023 • 4 min read
In response to this challenge, the NFL's Detroit Lions have adopted a proactive strategy, introducing an extra channel for their local NFL broadcast. The objective is to broaden advertising opportunities, leverage direct-to-consumer distribution, and establish stronger connections with local fans, with the ultimate goal of increasing preseason viewership.
December 6, 2023 • 4 min read
It's been over a decade since the most recent entry in the wildly popular "Grand Theft Auto" series came out in September 2013, meaning anticipation for "GTA 6" has been building for years. Rockstar titled yesterday's trailer as "Trailer 1," making it clear that the company is poised to launch a massive marketing campaign in the lead-up to the game's 2025 release.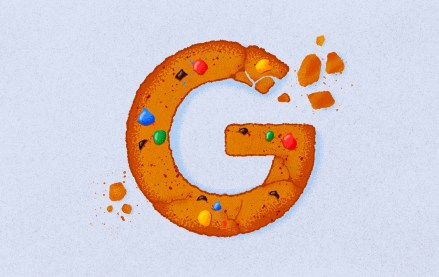 December 6, 2023 • 4 min read
A healthcare client that decided to scrap all conversion tags and cookies within weeks provides a case study for what will likely be a common experience in a year's time.